The SRH dugout erupted in applause after Umran Malik's yorker cleaned away KKR captain Shreyas Iyer. Dale Steyn shared the incredible story behind their excitement just after the match, as SRH won handily by 7 wickets.
One of the most emotional scenes during the IPL 2022 match between Sunrisers Hyderabad and Kolkata Knight Riders at the Brabourne Stadium in Mumbai was Dale Steyn and Muttiah Muralitharan leaping out of their seats and congratulating one other.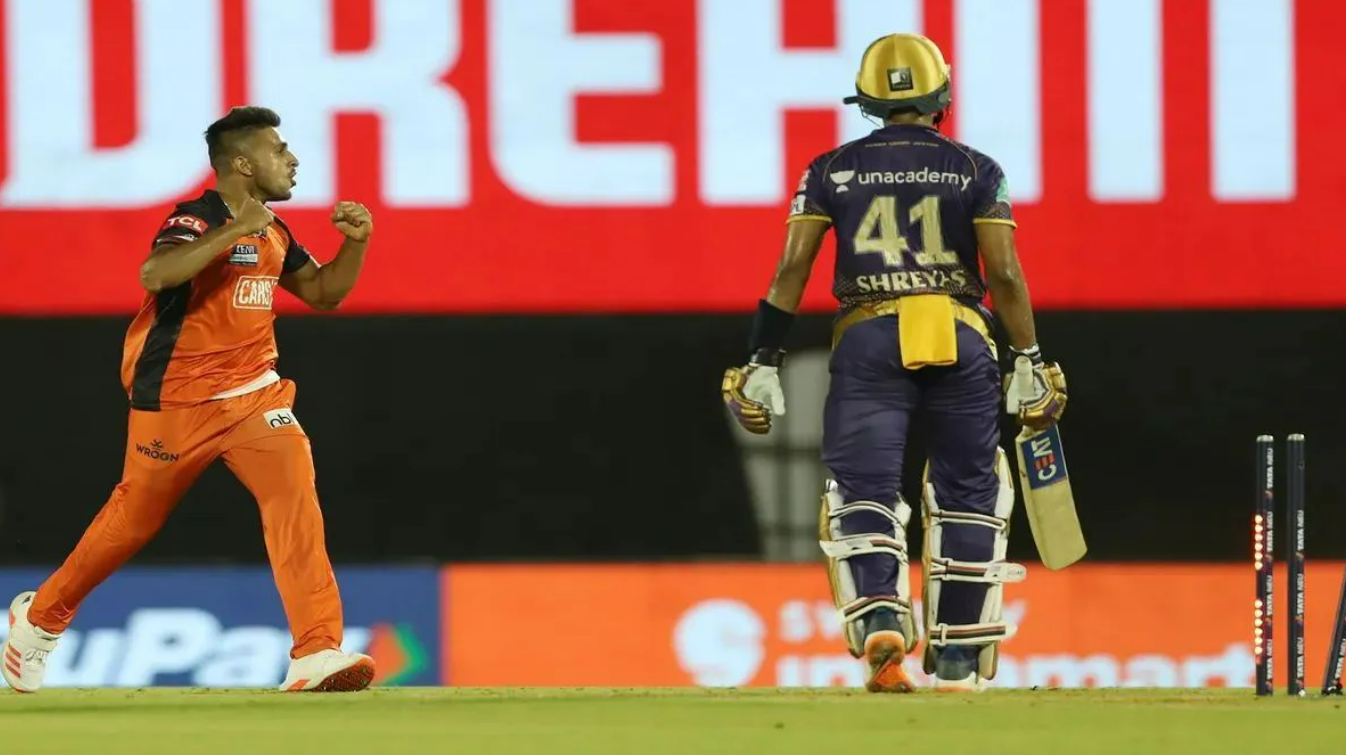 Umran Malik's yorker, which knocked out KKR captain Shreyas Iyer on Friday, was the catalyst for the two renowned cricketers' emotion-free reply. Steyn recounted the incredible narrative behind SRH's jubilation after the match, which they won comfortably by 7 wickets.
Muralitharan indicated a yorker would be the 'ideal ball' to bowl to Iyer at the point since the right-hander was backing away, according to the former South Africa speedy, who is now part of the SRH support team. SRH head coach Tom Moody and Steyn, on the other hand, disagreed. If Iyer went for the yorker, they thought he'd bash Malik over the head.
Umran Malik nailed the perfect yorker: Dale Steyn
But, as it turned out, Malik nailed the perfect yorker and reached the target, eliciting a heartfelt celebration in the SRH dugout from Steyn and Muralitharan.
"I'm not going to tell you anything you don't already know. The players' brilliance occasionally shines through. Murali (Muttiah Muralitharan) has stated that the ideal ball to bowl at the moment is a yorker. 'No, if he bowls a yorker now, he'll be hit for a four-over his head,' Tom (Moody) and I turned around and shouted. He dashes in, bowls a yorker, and rips the stumps from the ground! So, what do I know?" After the contest, Steyn commented.
South Africa's all-time leading wicket-taker admitted that he leaped on Muralitharan for that "great call."
"Guys, the genius is in the players. They must do what must be done, and when the time came, I simply leaped into Murali! "You're a spin bowling coach, and now you're making these incredible calls," Steyn continued.
Umran Malik has been one of the IPL's most impressive young seamers. When the SRH youngster reaches the field, his raw pace and ability to rush even the finest batters in the game have been talked about.
Also Read: IPL 2022: Watch – Umran Malik Castles KKR Captain Shreyas Iyer With A Yorker