IPL 2021 will kick-off next month and defending champions Mumbai Indians will battle against Royal Challengers Bangalore in the first game. The match will be played at MA Chidambaram Stadium in Chennai on April 9, 2021. While Mumbai Indians is led by Rohit Sharma, Virat Kohli will lead Royal Challengers Bangalore in IPL 2021. Chennai Super Kings, Royal Challengers Bangalore, Mumbai Indians, Sunrisers Hyderabad, Kolkata Knight Riders, Rajasthan Royals, Punjab Kings, and Delhi Capitals are the eight teams that are part of the impending IPL 2021.
Six venues will host all the matches during IPL 2021. They are Mumbai, Ahmadabad, Bangalore, Chennai, Delhi, and Kolkata. There will be 56 matches played during the group stage of IPL 2021. Chennai, Mumbai, Kolkata, and Bengaluru will host 10 matches each while Ahmedabad and Delhi will host 8 matches each during the group stage.
The playoffs matches and the final game will be played at Narendra Modi Cricket Stadium in Ahmadabad. Every team will play at a neutral venue during IPL 2021, hence no team will get the home advantage. Each team will travel only 3 times during the group stage. This step is taken to ensure the safety of players and support staff amid the COVID-19 situation in the country.
In T20 matches like in the Indian Premier League, bowlers only get four overs to show their magic. In 4 overs, they need to give their best performance. In spite of fewer overs, many bowlers have shown spectacular bowling performances in IPL matches in the past. Here we look at 5 bowlers with the most wickets in an innings in the Indian Premier League.
IPL 2021: 5 Bowlers With Most Wickets In An Innings In The Tournament
Ishant Sharma- 5/12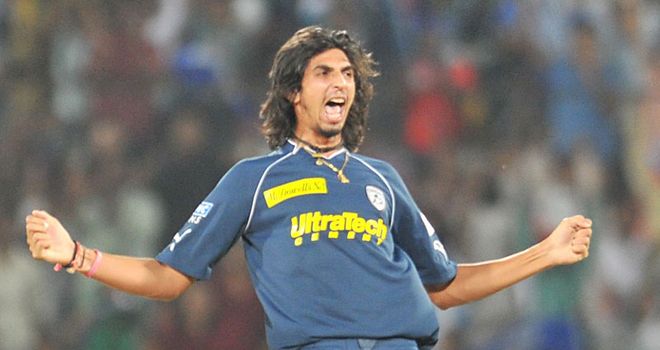 Ishant Sharma took 5 wickets after giving away 12 runs in IPL 2011. While playing for Deccan Chargers, the Indian pacer Ishant Sharma dismissed 5 batsmen of Kochi Tuskers Kerala in the match. Ishant only bowled 3 overs in the match. Many other bowlers have also taken 5 wickets in an innings but Ishant gave the least runs than all of them for his five-wicket haul.