Kolkata Knight Riders  (KKR) wicketkeeper-batsman Dinesh Karthik stressed on winning at least six of the remaining seven fixtures in order to make their way to the knockout stage of IPL 2021.
Kolkata Knight Riders are currently placed at the second-last position of the points table with four points, having just won two matches so far and cannot afford to lose more games to keep their qualification chances alive in the tournament.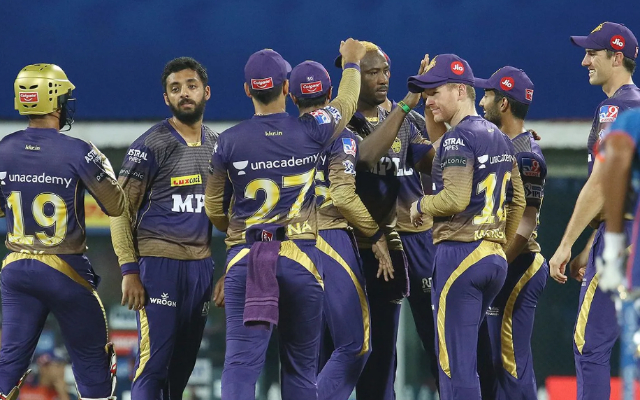 Last year when we were in UAE, we missed qualification by a whisker: Dinesh Karthik
Last year KKR lost the play-offs mark to Sunrisers Hyderabad on inferior net run-rate despite having the same number of points. Karthik feels disappointed to not have qualified for consecutive two seasons and on both occasions, KKR ended at fifth place on the points table.
"Last year when we were in UAE, we missed it (qualifying for playoffs) by a whisker. We won as many matches as the last team had won but still just missed it by a whisker. Two years on the trot, we have been fifth on the table. That's something that still gnaws at me," Karthik was quoted as saying by KKR's official website. 

"Overall as a team, I think we are in a decent space. We need to gel together as a group and make a difference this time. We want to win 6 out of 7 matches (to qualify). It's as simple as that. As a team that's what we'll be looking to do. Take one game at a time but try and win 6 out of 7 matches," he added. 
KKR is known to play very positive and aggressive cricket: Dinesh Karthik
KKR will be boosted by the recovery of Indian prodigious batsman Shubman Gill and the form of West Indies all-rounder Andre Russell in the ongoing CPL, where he scored 50 off 14 balls in a match against St Lucia Kings.
Karthik pointed out the quality of aggressive cricket KKR players endorse and asked the fans to support them by promising to bring joy and smiles to their faces.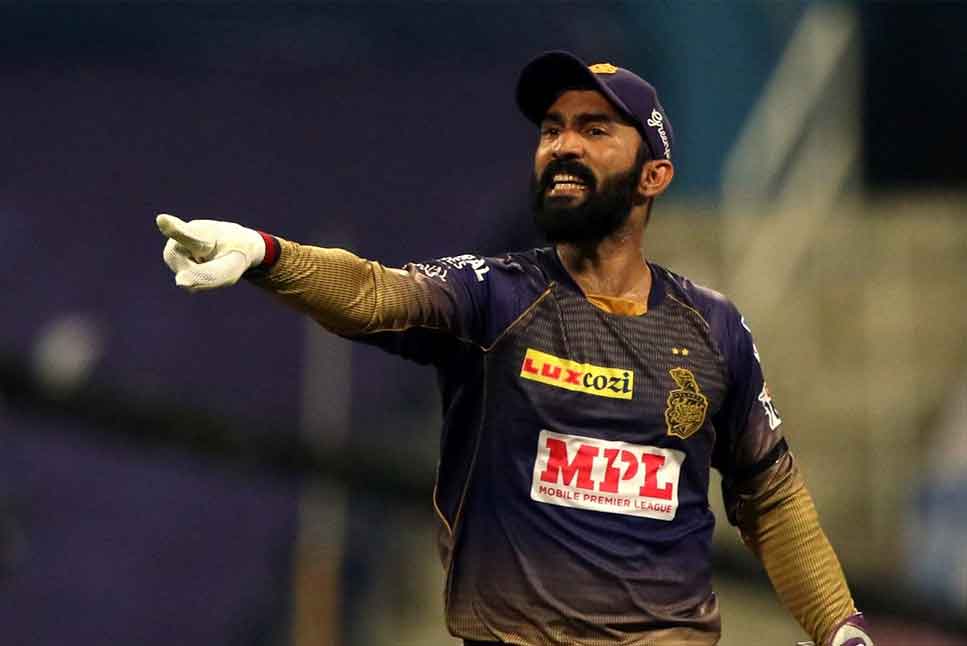 "KKR is known to play very positive and aggressive cricket. I want that to come through in the second half. I still think the team spirit is good. We're positive and we have a coach who's always infusing positivity into us," Karthik said.

"As fans, all I want to say is keep supporting us. We'll try and play a brand of cricket that'll make you proud. It did put a smile on your face at various points during the last two IPLs. We'll try and put a bigger smile this time around," he concluded. 
Karthik was appointed KKR's captain in 2018 but he stepped down from the position in the middle of the last season as England's limited-overs leader Eoin Morgan carried forward the responsibility.
KKR will resume the tournament against Royal Challengers Bangalore (RCB) on September 20 at Sheikh Zayed Stadium in Abu Dhabi. The last time the two teams met, RCB had won by 38 runs in Chennai.
Also Read: IPL 2021: Hopefully KKR Win The Remaining Matches To Qualify For Playoffs – Shubman Gill