The excitement for the IPL 2021 season has started with both the Indian Premier League (IPL) and IPL franchises have started rising the interest of the fans in what's new for the upcoming season, which brings the IPL back home after IPL 2020 was staged in UAE.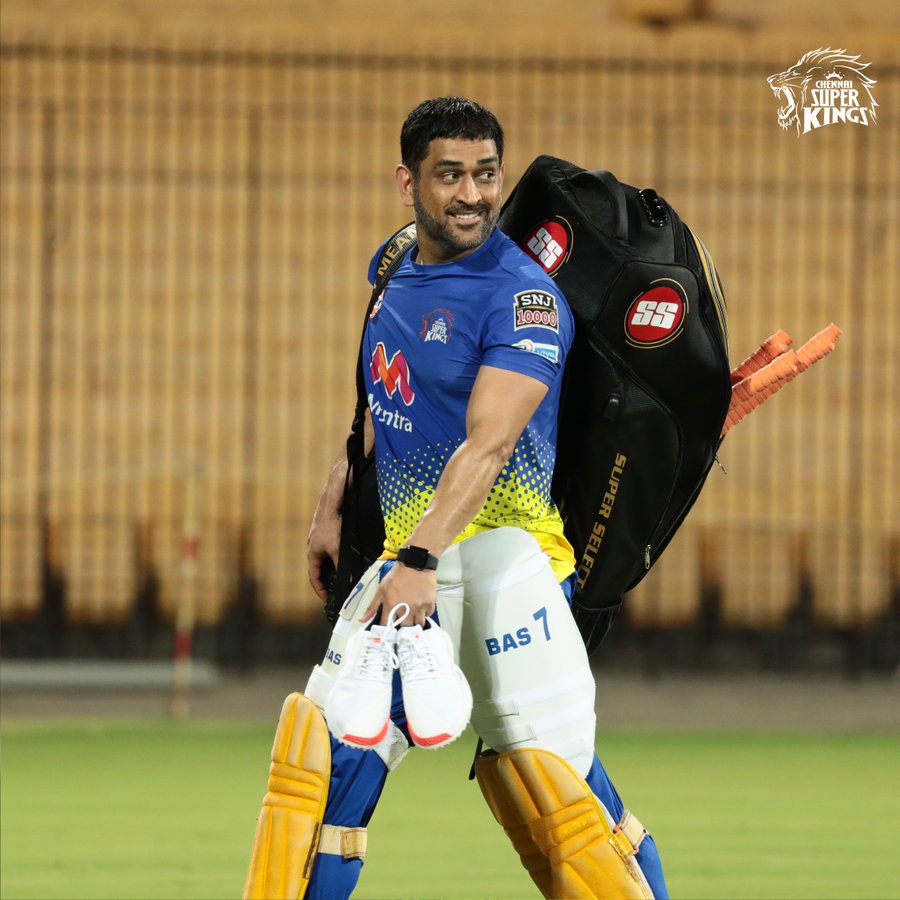 Last time, Delhi Capitals had unveiled their new look jersey for the upcoming IPL 2021 and the IPL released the anthem for IPL 14. Now it is the time of Chennai Super Kings (CSK) to unveil their newly designed jersey for the IPL 2021, which was revealed by none other than the CSK captain MS Dhoni himself.
MS Dhoni Unveils The New CSK Jersey Featuring Camouflage Design On Shoulders   
The Chennai Super Kings shared a video on their multiple social media platforms featuring captain MS Dhoni, who is sitting in a dressing room and reveals the newly designed jersey from the box. CSK has definitely come up with a refurbished look for their jersey, which features a new camouflage design on the shoulders.
This camouflage design on the shoulders is a tribute to the Indian Armed Forces given that MS Dhoni is an honorary Lieutenant Colonel with the Territorial Army and will don the new jersey in the IPL 2021, which begins on April 9 onwards.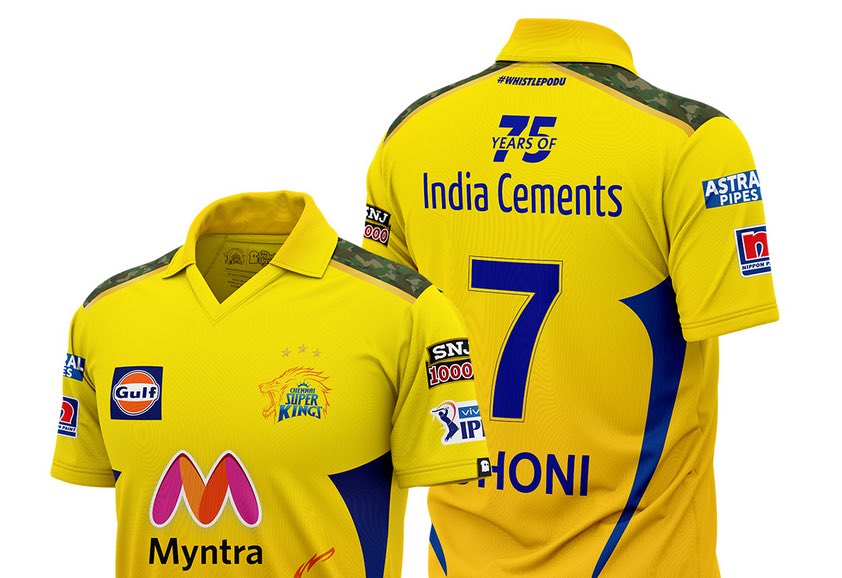 The jersey also features their new title sponsor Myntra in the middle, while three stars adorn the CSK Lion crest on the left top corner of the jersey in the front. These three stars highlight the 3 titles they have won so far in the IPL in 2010, 2011, and 2018.
"The new-look jersey features camouflage as a tribute to India's armed forces and three stars atop the much-loved franchise's logo. It has been on our mind for some time now to find ways to raise awareness about the significant and selfless role of the armed forces. The camouflage is an appreciation of their service they are the true heroes," CSK CEO KS Viswanathan said.
In a video shared by the franchise, Dhoni urged the CSK fans to start the whistles as he gears up for the new season.
"Thala Dharisanam! #WearOnWhistleOn with the all new #Yellove!" CSK captioned the post.
Chennai Super Kings play their opening game of IPL 2021 against Delhi Capitals in Wankhede Stadium in Mumbai on April 10.
Thala Dharisanam! #WearOnWhistleOn with the all new #Yellove! #WhistlePodu 💛🦁
🛒 – https://t.co/qS3ZqqhgGe pic.twitter.com/Gpyu27aZfL

— Chennai Super Kings (@ChennaiIPL) March 24, 2021