Australian batter Steve Smith mentioned that he has made adjustments to his batting stance ahead of the upcoming Ashes 2021-22 against England.
Smith tormented the England bowlers in back to back Ashes series and was the highest run-scorer in both the series with 687 (2017/18) and 774 (2019).
Steve Smith could achieve another big feat in the upcoming Ashes 2021-22
Smith needs 423 runs to surpass Allan Border as the third-highest run-scorer in Ashes of all time. And it won't be strange for him if he accomplishes the task in the upcoming Ashes.
Grip change doesn't affect my legside play at all: Steve Smith
Smith, who was recently appointed Australia's Test vice-captain, said he found back his batting stance, the one he used to apply against India in the 2014/15 Test series at home.
"Yeah, I've found my grip back to how I used to hold it back in 2014-15. It's a little more open, not quite as closed as I've had it for a few years. So it's giving me, I think, a lot more scoring options through the off-side, and I feel as though it's in a good place," Smith told News Corp.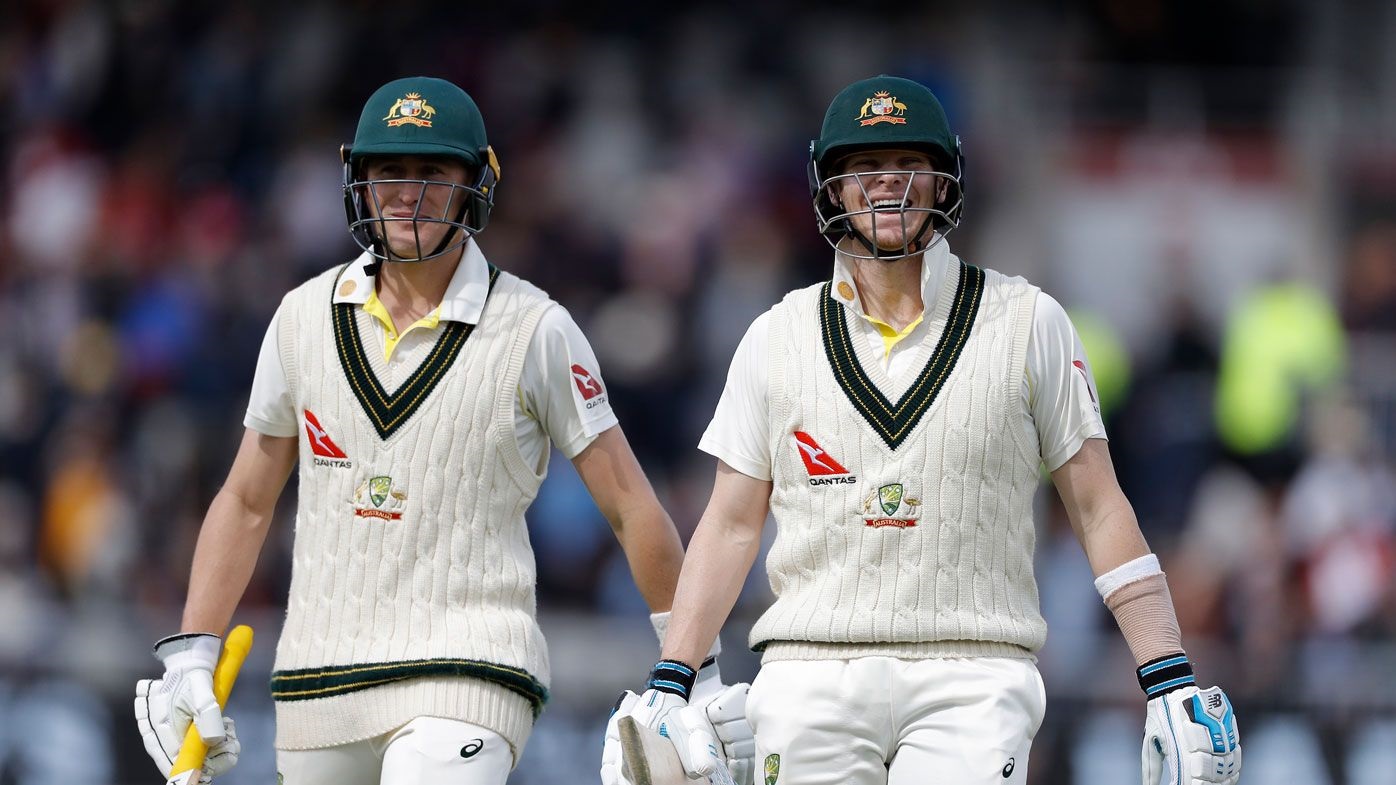 "The grip change doesn't affect my legside play at all. It helps me with short stuff and playing the pull shot. I've got more of my bottom hand on the bat as opposed to a couple of my fingers coming off – which enables me to be in more control. It took a little while to get that change. It felt quite foreign for a while.
"When I think about the 14-15 series against India, that was as good as I've hit the ball, but my mind wasn't in as good a place as it was in 17-18 and 19, when I didn't think I was actually hitting the ball quite as well – but my decision-making and my concentration levels were better," he added.
The first Ashes Test between Australia and England will be played on December 8 at the Gabba in Brisbane.
Also Read: The Ashes 2021-22: Welcome To The Gabba – Where It Ended Miserably For Australia, It Begins Against England