For little less than 40 years, there was not a single score of 200 or more in ODI cricket; in the past 12 years, there have been 8 such instances.
This speaks volumes of the change in dynamics in white-ball cricket, the expedition of the game owing to the advent of T20 cricket. The pitches have got flatter, boundaries shorter, bats bigger, the white-ball doesn't swing after a few initial overs- a recipe made perfect for the batters to stamp their authority over the bowlers.
Sachin Tendulkar, the former India opener, was the first in men's ODI cricket to breach the 200-run mark in ODI cricket; Rohit Sharma has now done it thrice, and is the record holder of the highest score – 264 against Sri Lanka in 2014 – in ODI cricket. But, did he do it in the least number of balls? Let's find out.
Top 8 Fastest Double-Centuries In ODI Cricket:
8. Rohit Sharma: 156 balls vs Australia, 2013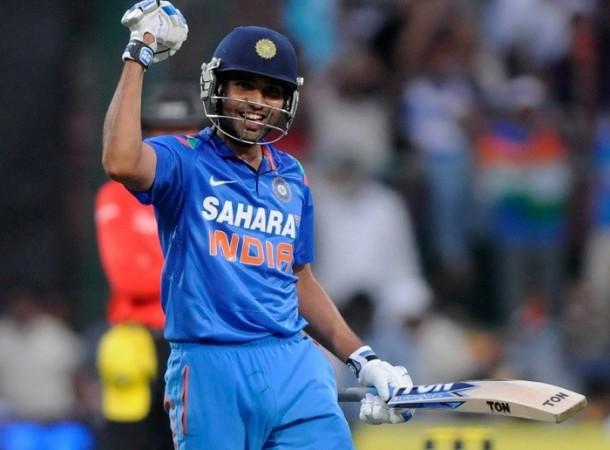 2013 was the turning point in Rohit Sharma's white-ball career. After a successful Champions Trophy in England, where he was promoted as the opener by captain MS Dhoni, on November 2, 2013, the right-hander hit his maiden double century in ODI cricket against Australia.
On a batting beauty in Bangalore, Rohit went on to score 209 runs off 158 balls – it might be odd realizing that that double ton, which was brought up in 156 balls, is the slowed double century of the eight.
Sharma, along with Dhoni, smashed 101 runs off the last five overs! His innings was laced with 12 fours and the then-highest number of record 16 sixes.