Australia National Cricket Team head coach Andrew McDonald has confirmed that they are preparing for the upcoming Border-Gavaskar Trophy series against India National Cricket Team on the specially prepared pitches in Sydney with an aim to win their first Test series on Indian soil since 2004.
The Border-Gavaskar Trophy 2023 series will be played across four different venues in India. The Vidarbha Cricket Association Stadium, Jamtha, Nagpur will host the first Test from February 9 to 13, and the Arun Jaitley Stadium, Delhi will host the second Test from February 17 to 21.
IPL 2023 | New Zealand tour of India 2023 | Dream11 Prediction | Fantasy Cricket Tips | Cricket Match Prediction Today | Cricket News | Cricket Live Score | Australia tour of India 2023
The third Test will be played at the Himachal Pradesh Cricket Association Stadium, Dharamsala from March 1 to 5 and the fourth Test will be played at the Narendra Modi Stadium, Ahmedabad from March 9 to 13.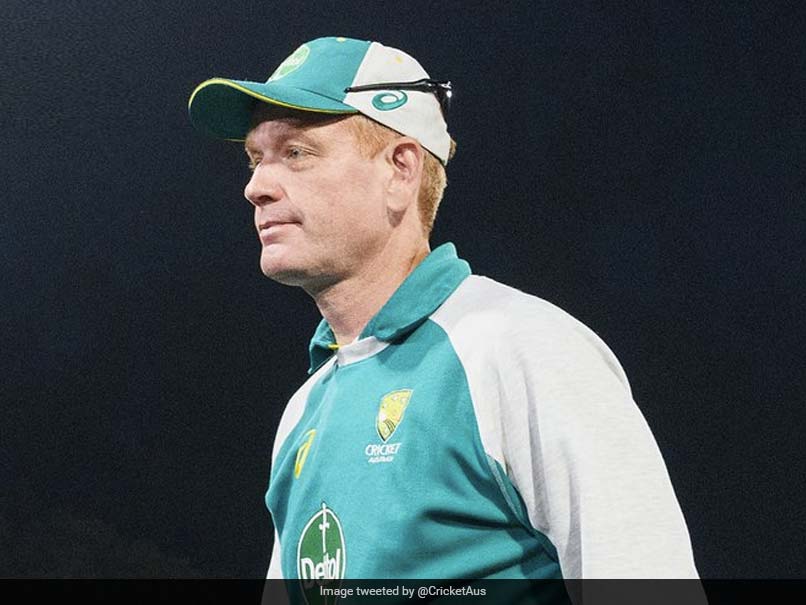 Australia National Cricket Team have organised a short pre-series camp where the North Sydney Oval curator Kieran Meurant produced the type of surface McDonald was hoping for during two days of intense training for the players, who are not taking part in the ongoing season of the Big Bash League (BBL).
IPL 2023 | India National Cricket Team | IND vs NZ 2023 | India vs New Zealand 2023 | IND vs AUS 2023 | India vs Australia 2023
One pitch on the Bon Andrews Oval, adjacent to the main North Sydney Oval, was sacrificed and scuffed up, alongside having some significant cracks, to try and replicate what is expected to be on offer in India. Also, the SG balls were being used.
Meanwhile, Andrew McDonald lauded Kieran Meurant for producing the type of surface he demanded. He added that they have got the assurance that the tracks for the practice sessions in Bengaluru ahead of the first Test will be close enough to the Test pitches.
"Kieran has done a fantastic job here with the groundstaff to produce exactly what we want," McDonald said. 

"We feel as though out there the surfaces we got are very similar to what we're going to confront in India which is very difficult to replicate, but we feel as though we've got close to that, so the ground staff have done a fantastic job.

"Often [there's] no real connection between that practice game into the first Test match. We feel as though we can control the surfaces here. [We] get a bit more control in Bangalore to replicate what we're going to come up against and then we go into Nagpur fresh and hopefully it pays dividends at the back end.

"There's been assurances given [about pitches in Bengaluru]. We'll get there and most groundstaff around the world are pretty good at allowing us to get what we want. We'll wait and see."
The key to success there is to have a clear method – Andrew McDonald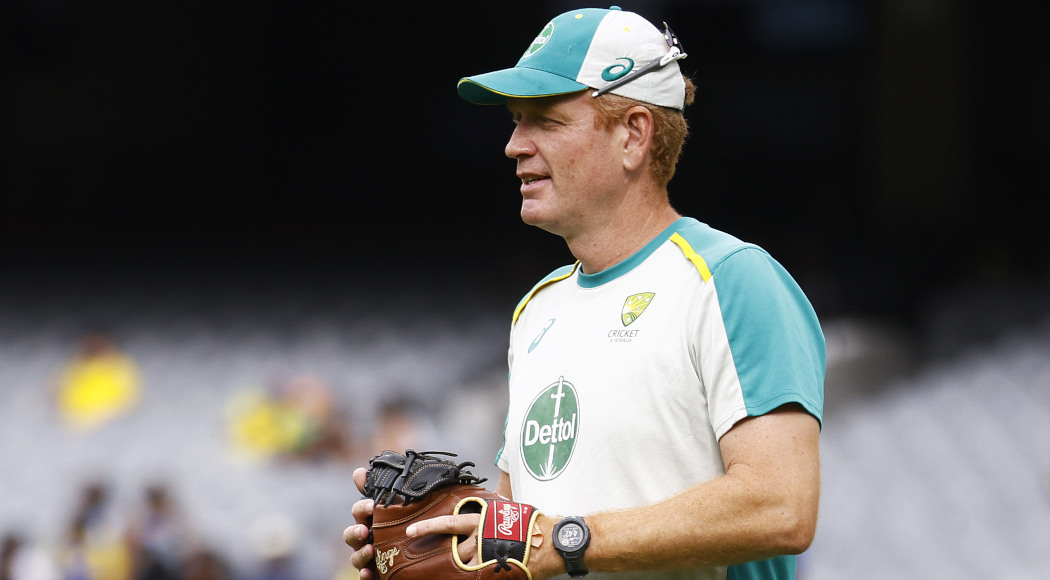 Andrew McDonald further said that they are taking several different scenarios into consideration during the training sessions.
"We went through a lot of those scenarios. I think the new ball is the one that creates more of that slide and when the batters do get done on the inside…we're preparing for that.

"We'll expect the spinners to bowl early against our opening batters as well with the new ball so all that is taken care of in the training environment. The key to success there is to have a clear method and that will be individually based and depending on the conditions we're confronted with," he added.
Ravindra Jadeja, who has recovered from his knee injury and is likely to play the Test series against Australia, will be a major threat for the visitors alongside left-arm spinner Axar Patel.
McDonald, meanwhile, said that they have a similar kind of bowler in Ashton Agar, who is helping the batters to prepare alongside assistant coach Daniel Vettori.
"We've got a similar bowler in Ashton Agar who can help prepare, and also [assistant coach] Dan Vettori, a left-arm thrower," McDonald said. 

"We'll be trying to make sure the batters are clear on their method. It will be an individual method… they've got a really good blueprint in some of the Test matches against Sri Lanka in Galle."

"Starting to get into that really tactical layer [and] also physical preparation," McDonald said. "From the fact they're going to be required to bowl heavy overs and clearly you can't just shift T20 into Test match cricket.

"It's been one of the great challenges. I've heard state coaches talk about it year in year out, switching from BBL back into Shield cricket and how difficult that is. Everyone appreciates how difficult that is and hence why we are here now. There's some talk around we're going to India a bit later… but we're still preparing over here. Still feel like we've got two weeks to prepare for that first Test."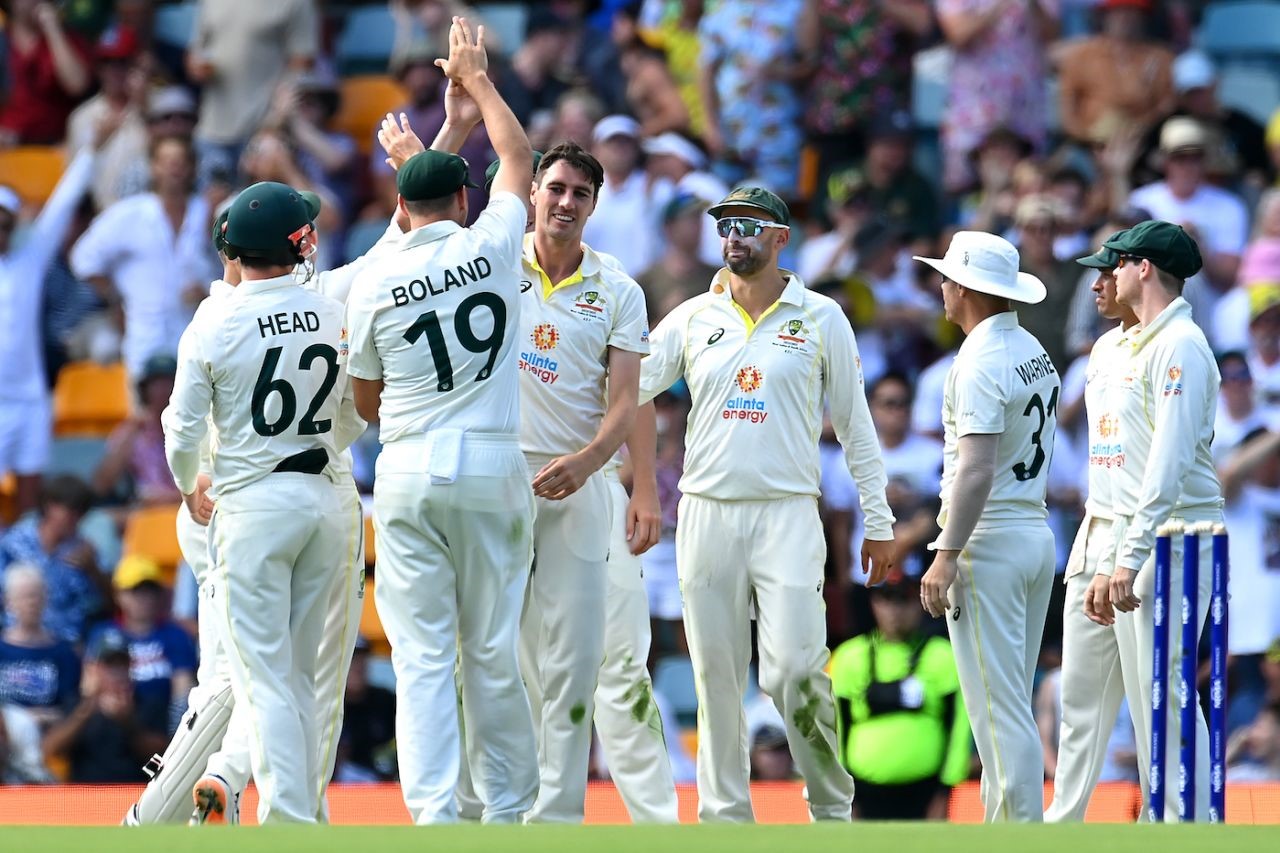 Also Read: IND vs AUS: Virat Kohli Is The Best Test Batter; He Could Be Biggest Fear Once Again – Marcus Stoinis Ahead Of Border-Gavaskar Trophy 2023
Virat Kohli | Rohit Sharma | Rishabh Pant | KL Rahul | Suryakumar Yadav | Sanju Samson | Shreyas Iyer | Yuzvendra Chahal | Jasprit Bumrah