Last Update on: June 29th, 2021 at 06:18 pm
Former Indian opener Aakash Chopra has named the best playing eleven to take on New Zealand in the latter's backyard. World Test Champions New Zealand has been one of the sides in the last few years and has not lost a home Test series since 2017. Australia and South Africa were the last two sides to beat the Kiwis on their soil. Aakash Chopra's eleven saw three Indians making up the list.
Aakash Chopra by picking Rohit Sharma and Dimuth Karunaratne as the openers in the line-up. Aakash noted that Rohit Sharma averages over 60, scoring four centuries, including two double tons. The 43-year old underlined that Dimuth Karunaratne enjoys a superior record as well, mustering 999 runs at 55.5.
"Rohit Sharma has scored his runs at an average over 60. He has four centuries to his name, which also includes double hundreds. Dimuth Karunaratne will be there along with him. He has scored 999 runs at an average of 55.5," Aakash told in his Youtube channel.
The cricketer-turned commentator kept Marnus Labuschagne at number three as his 1675 runs were the highest in the 2019-20 cycle of the World Test Championship. The ten-Test veteran slotted England captain Joe Root at number four for scoring heavy runs in Sri Lanka and India. He feels that English batsmen making runs in Asia deserve mighty praises and appointed Root as the skipper of the side.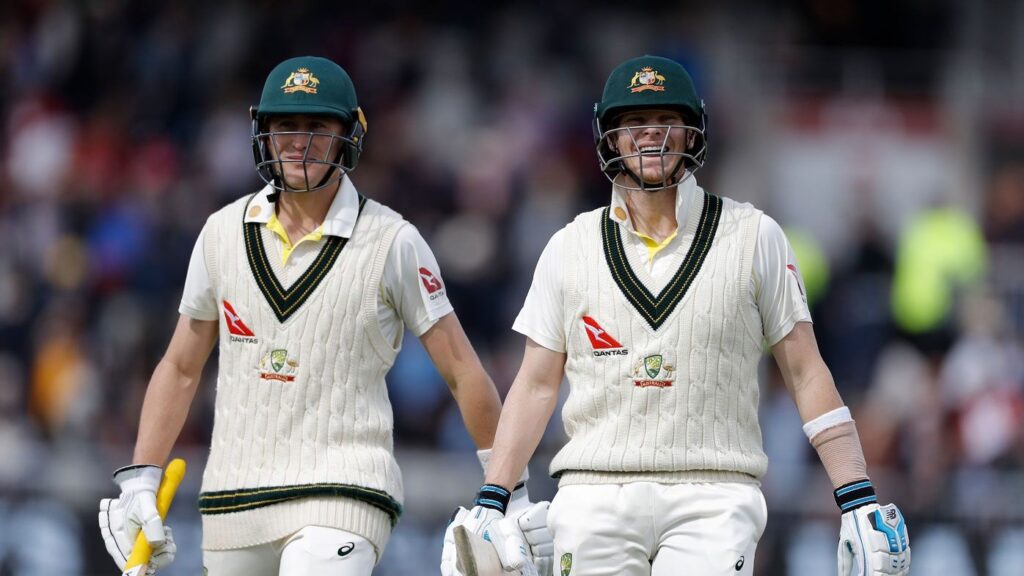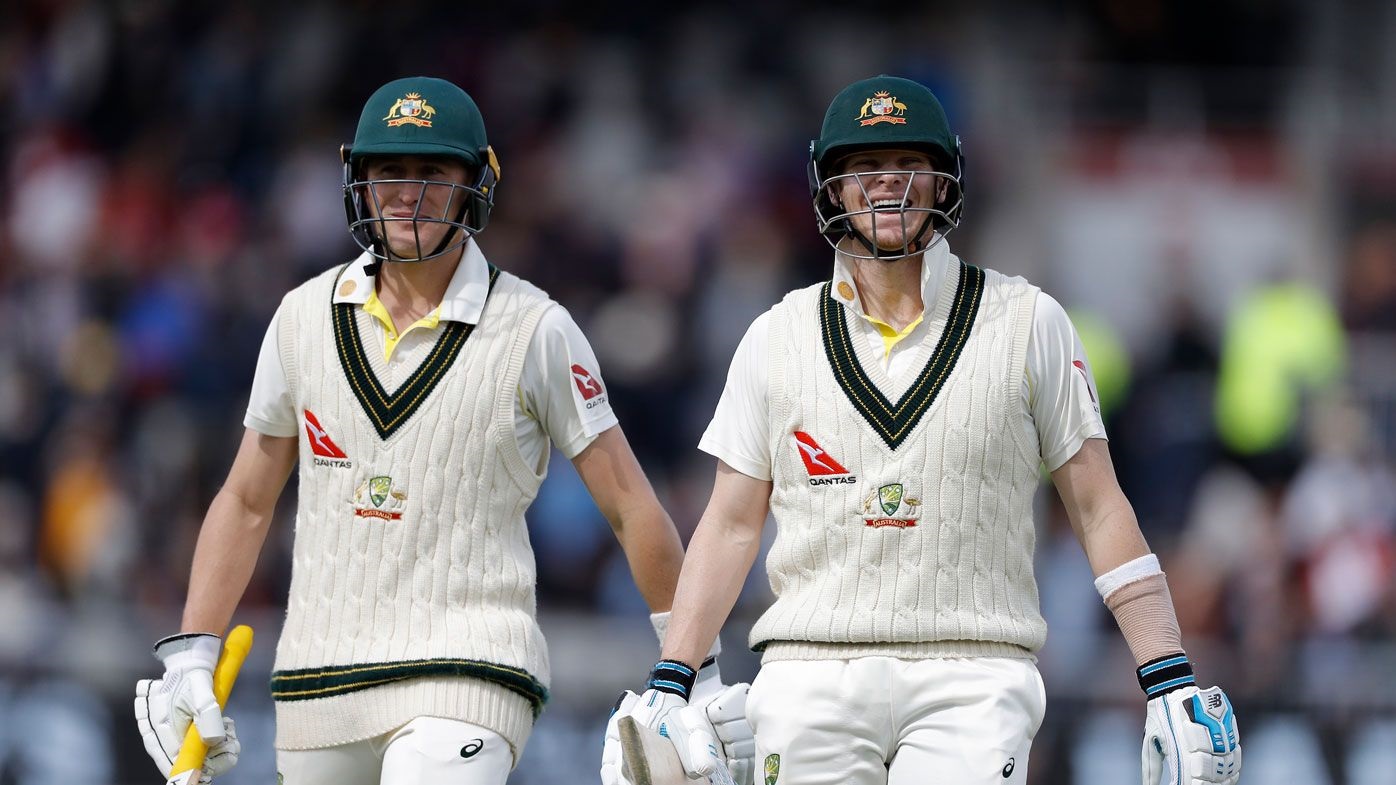 "Marnus Labuschagne, of course. He has amassed 1675 runs, he has an average of 72, no one can remove him. He has five centuries, runs in the Ashes and against us as well. At No.4, I have kept Joe Root. Yes Kohli and Babar Azam, you are not there. He has scored 1660 runs, of course they play more matches, which includes double centuries in India, Sri Lanka. If an English batsman comes to Asia and scores runs, that will always be counted for much more than what it is," the Agra-born former cricketer conceded.
Australia's batting mainstay Steve Smith occupied the number five position after mustering 1341 runs at 63, striking four centuries. Aakash noted that the former Australian captain won an Ashes Test in 2019 in England single-handedly. He highlighted Smith was in the runs against India too. England all-rounder Ben Stokes captured the all-rounder's spot and feels that any line-up will require his bowling. Aakash went on to choose Rishabh Pant as the gloveman, having accumulated 700 runs at 40.
"After that, I have picked Steve Smith. He has 1341 runs at an average of 63. He has struck four centuries and won a Test match single-handedly. That was the Ashes Test match and eventually scored runs against India as well. At No.6, I have got Ben Stokes. No Jason Holder or Ravindra Jadeja. You will need Ben Stokes' bowling for sure. He has scored 1334 runs, almost the same as Steve Smith, at an average of 46 and he has taken wickets as well. Buttler could have been the keeper as well but I have picked Rishabh Pant in my side. He has scored more than 700 runs at an average of nearly 40. He scored a century against England but he is the game-changer," Aakash Chopra stated.
Aakash Chopra picks Ravichandran Ashwin as the lone spinner in the line-up: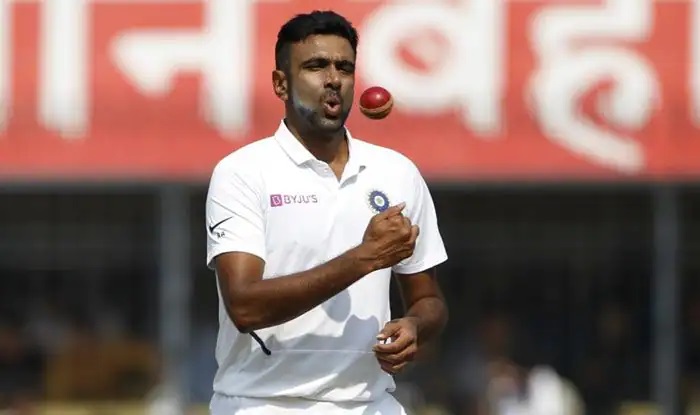 Aakash Chopra went in with the World Test Championship's top two wicket-takers. With 70 and 71 wickets respectively, Australia's Pat Cummins and India's Ravichandran Ashwin have made it to the eleven.
"Then I have picked Pat Cummins of course. He has taken 70 wickets. Ravichandran Ashwin – 71 in total now. He is the only spinner," the 43-year old continued saying.
England veteran seamer Stuart Broad, who has 69 wickets at 20, has also been picked in the eleven. While Aakash Chopra had options like Mohammed Shami, Anrich Nortje, and Mitchell Starc for the number eleven spot, he went with Josh Hazlewood. The 43-year old pointed out that he could have chosen Shami; however, he only has one fifer.
"Stuart Broad, I have kept him in my team for his 69 wickets at an average of 20. I am slightly split for No.11 because I have Shami, Hazlewood, Nortje and Starc. The thing that goes against Shami is that he has taken just the one fifer. I am going with Hazlewood," he added.
Aakash Chopra's World XI to face New Zealand: Rohit Sharma, Dimuth Karunaratne, Marnus Labuschagne, Joe Root (c), Steve Smith, Ben Stokes, Rishabh Pant, Pat Cummins, Ravichandran Ashwin, Stuart Broad, Josh Hazlewood.
Also Read: Mithali Raj Back In Top 5 Batters In The ICC Women's ODI Player Rankings