BCCI chief Sourav Ganguly on Sunday informed that India will tour Sri Lanka in July for limited-overs bilateral series. However, some top players of the Indian side will not be available for the Sri Lanka tour as they will be busy with the Test series in England at the same time. Therefore, a squad of players who are not part of the England tour will travel to Sri Lanka. Ganguly informed that there might be 5 T20I matches and 3 ODI matches during India's tour of Sri Lanka in July.
Top Indian players like Virat Kohli, Rohit Sharma, Jasprit Bumrah, Mohammad Shami among others will not be part of the Sri Lanka tour as they will be in England at that time. As a result, BCCI needs to find a good Indian squad for Sri Lanka, that will showcase a great performance in the sub-continent. Here we talk about India's predicted second-string squad for the limited-overs tour against Sri Lanka.
India's Predicted Second String Squad For The Limited-Overs Tour Against Sri Lanka
Shikhar Dhawan (C)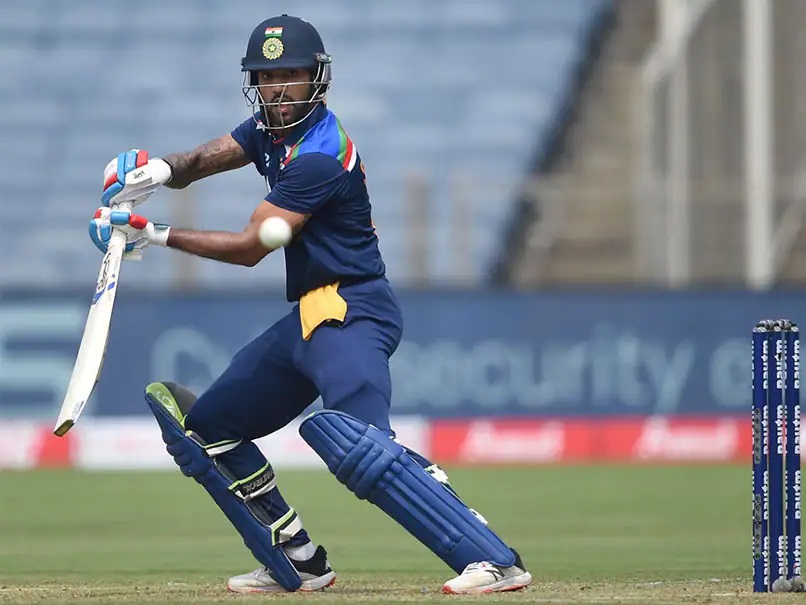 Shikhar Dhawan should be the captain of the Indian team during the Sri Lanka tour. Dhawan has been a regular member of the Indian team in the limited-overs format for the last 7-8 years. He is one of the most experienced players who will be available for the Sri Lanka tour. Moreover, Shikhar Dhawan also impressed everyone with his performance in IPL 2021. He was the highest run-scorer in the tournament with 380 runs in 8 matches, which also consisted of 3 fifties.
Dhawan also showed great form in the ODI and T20I series against England in March this year. Therefore, Shikhar Dhawan is one player who should definitely be part of India's squad for the limited-overs series against Sri Lanka. With his great international experience, he will be the best player to lead the team against Sri Lanka.