Last Update on: May 3rd, 2021 at 09:38 pm
Stay up-to-date with the latest teams!
Join our Telegram channel and never miss a single lineup change post-toss. 🔄📢

Kolkata Knight Riders CEO, Venky Mysore, has said that he is confident of the Eoin Morgan-led unit will take the park in their next fixture against the Delhi Capitals which is scheduled to take place on May 08.
The Kolkata Knight Riders camp has been rocked with Covid cases after two players in leg-spinner Varun Chakravarthy and Sandeep Warrier tested positive for the deadly contagion on Sunday.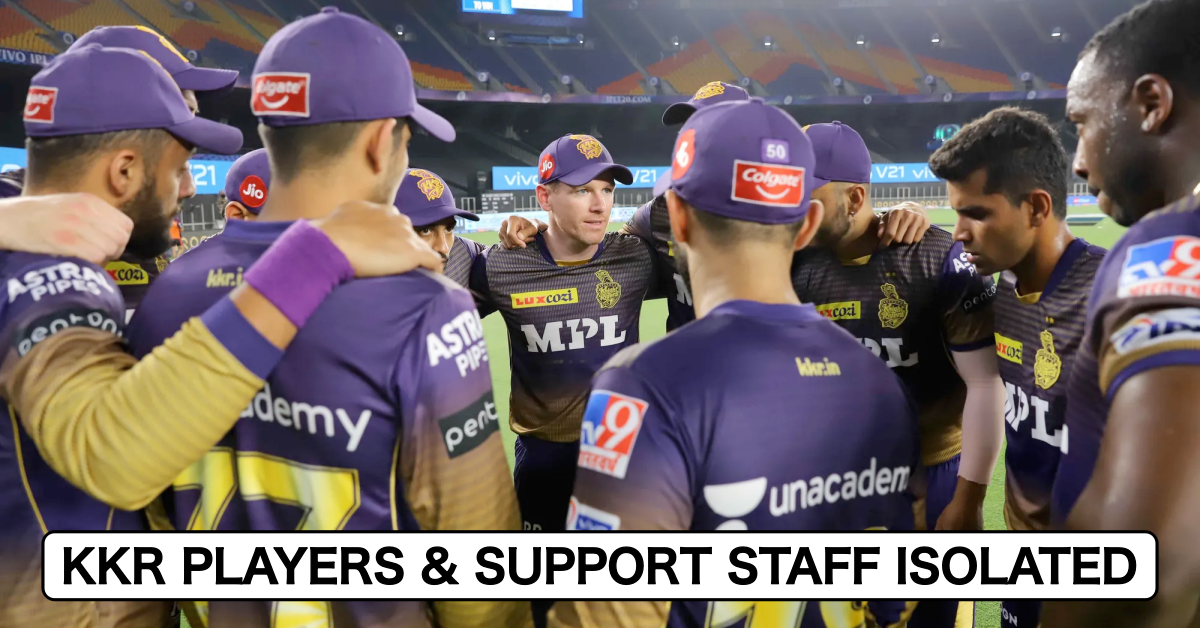 Following the revelation of the cases, the entire Kolkata Knight Riders set-up were tested and while they returned negative for Covid, their scheduled fixture against Royal Challengers Bangalore on Monday night was called off by the Board of  Control for Cricket in India [BCCI].
The Kolkata Knight Riders have now issued a press release in which Venky Mysore has revealed that the entire KKR set-up has been forced into five-day isolation since Sunday
"The whole idea right now is that it will take perhaps five days, and we are a little fortunate that we have a bit of a break right now because our next game is on the 8th of May (vs Delhi Capitals). So five days of quarantining starting yesterday would take us through the 6th of May, and we had already gotten into a protocol of daily testing. So the way it works is that the testing people are coming in and ensuring that the samples are taken well before people go to sleep, which is probably midnight or earlier," said Venky Mysore.
"While they are sleeping, you know the next day they process the results, and by the time they wake up, we have the test results, so we know what to do in the event if there is something adverse that comes in. But other than Sandeep and, of course, Varun yesterday, everybody else, including hotel staff, everyone involved in the bubble, have all tested negative. So fingers crossed that will continue that way." he added.
When asked about when will KKR be eligible to take the field, Venky Mysore said that if the results of Covid tests scheduled for 6th May, then the entire squad including the aforementioned cricketers will be able to return to the park.
"The target completion date of this five day with this daily testing is the 6th of May. The team doctor was on the call as well, and his assessment is that if everything's goes well, the plan that we have put in place, we should be able to get the results sometime later in the day on the 6th of May which means that potentially we could even get out that evening for a practice subject to what the coaches want to do and then get ready for 7th and 8th depending on when the rescheduled games would potentially take place." he said.
Also Read: IPL 2021: Delhi Capitals Players And Support Staff Asked To Quarantine