Senior India off-spinner Harbhajan Singh opined that Shardul Thakur is a good enough player to play the seam-bowling all-rounder's role for Team India on  SENA tours and is capable of slotting in at number 8 when India travel to those countries.
This compliment by the 103-Test veteran cricketer came after the Palghar-born played a crucial role with both bat and ball in India's victory against England at The Oval. Thakur hit two fifties in the game – in the first innings, he took India to a respectable total while in the second his half-century and partnership with Rishabh Pant extended India's lead.
He played a similar role in the historic win in Brisbane. Thakur has hit three fifties – all at crucial junctures in the game and in a way conditions – in his 4-Test career so far and has been effective with the ball as well.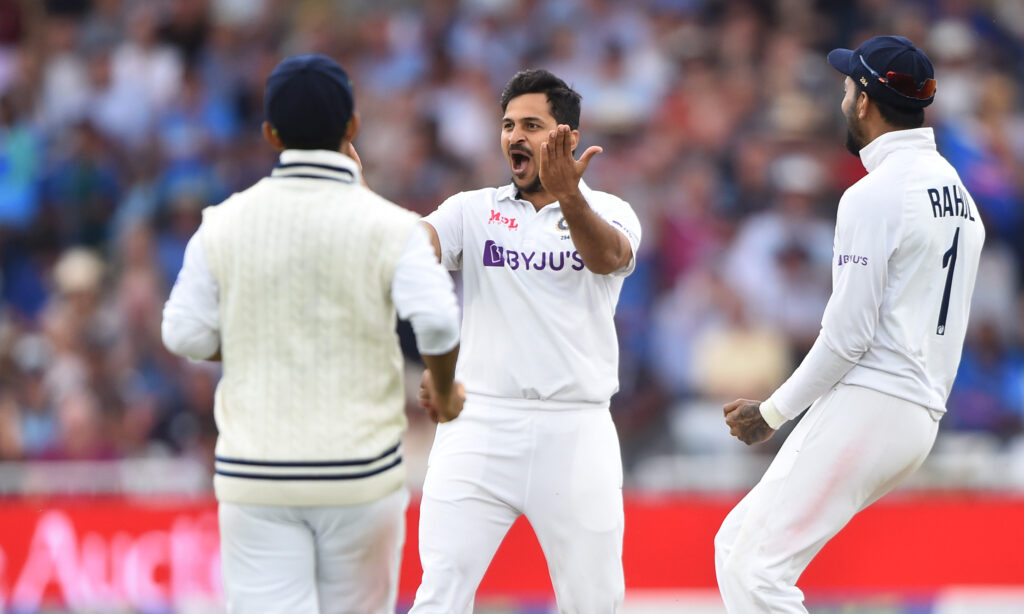 "I would like to see him batting at No 8 and scoring runs consistently for Team India, especially in countries like Australia, England, New Zealand and South Africa, where you can't play two spinners and someone needs to bowl too as your main fast bowler and bat also as your No 5 to 7 batsmen. Shardul is pretty capable of doing that at No 8, where he can score runs and win games for the team," Harbhajan Singh was quoted as saying in Times of India.
He can solve India's problem of finding a dependable all-rounder after Kapil Dev: Harbhajan Singh
Harbhajan Singh, who has played alongside Thakur, reckons the Mumbai cricketer can become the next Kapil Dev if he improves on both the facets of his game, having already proven himself capable of winning matches at the highest level.
Since Hardik Pandya isn't part of the Test setup anymore due to his back issues, Thakur will have to play that seam-bowling all-rounder's pivotal role in away Tests.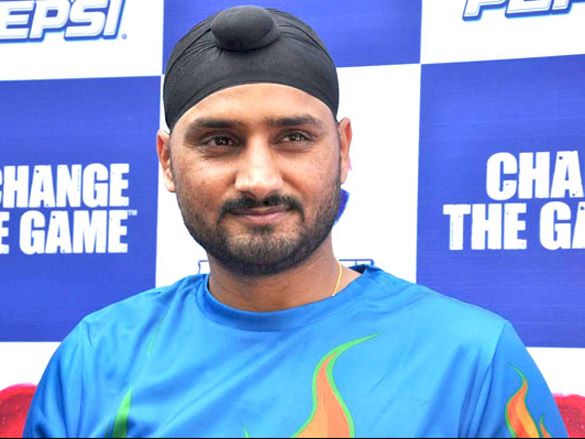 "If he continues to work on his batting and continues to put the hard yards in his bowling, he can solve India's problem of finding a dependable all-rounder after Kapil Dev. It's so good to see the way he batted, and it will build his confidence going forward.

"He has done well for Mumbai in the Ranji Trophy for many years. He's been a dependable player for them. It's the right time for him to take his game to the next level, and he's done exactly that. I don't think CSK or any other IPL franchise has done wonders to his game. He's matured with age and time. He's always been a very good bowler," the off-spinneer asserted.
Harbhajan Singh will next be seen in the Kolkata Knight Riders colours during the second half of IPL 2021, to be played in the UAE from September 19.
Also Read: Jasprit Bumrah Gains A Spot As ICC Reveals Latest Test Players Rankings