"Cricket is a gentleman's game" – this proverb doesn't hold true in today's world. The cricketers these days are often found doing nasty things in public and have been under the scanner often.
Moreover, with all the glamour and money attached to the game nowadays the cameras are staring at every cricketer to capture those moments. Cricketers are no exception when it comes to partying and getting drunk. They have been caught while doing nasty things which must have embarrassed them at some point.
We at Cricket Addictor will take a look at the top ten cricketers caught in embarrassing moments since the inception of the game:
Rusty Theron takes the centre stage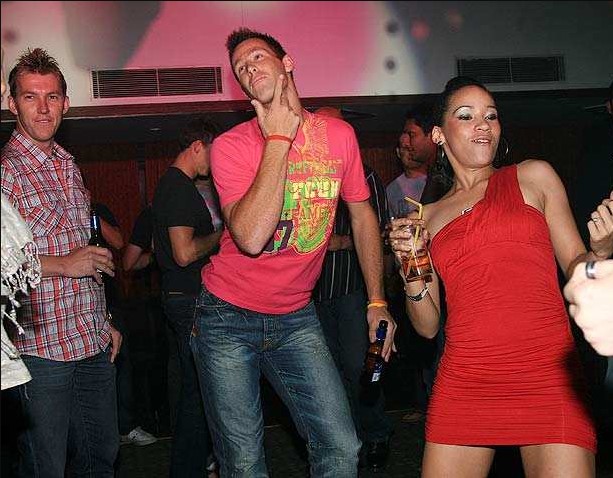 IPL after-parties are one of the wildest parties to take place in the cricketing circle. Former South African all-rounder Rusty Theron was captured going wild while dancing after one of such games. Former  Australia fast bowler Brett Lee was also present during that time.
While Rusty looks to be a very good guy on the field; however, this side of him was hardly known.