There is a reason why taking 500 wickets is considered as one of the biggest achievements in Test cricket. If you go down the record books and look at the top wicket-takers of all times, you'll find just six bowlers- Muttiah Muralitharan [800], Shane Warne [708], Anil Kumble [619], James Anderson [584], Glenn McGrath [563] and Courtney Walsh [519]- who were able to scale the Mount.500 barrier.
That is because, to achieve as many as 500 wickets, one does not only need skills, temperament and patience, one also needs supreme fitness. And, as we have seen, in the past, even the greatest of bowlers have been grappled with injuries at the backend of their career, the latest being the legendary Dale Steyn.
With Stuart Broad at the 485-wicket mark, we will soon have the seventh bowler in that elite list. But, who be Broad's successors?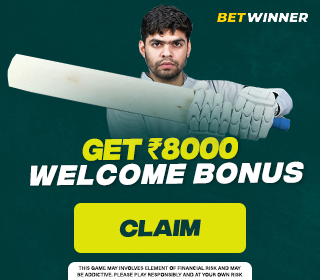 Here's a look at five current bowlers who can take 500 wickets in Test cricket:
5. Ravichandran Ashwin
Ever since he made his Test debut for India against the West Indies in the winter of 2011, Ravichandran Ashwin has been breaking all sorts of bowling records.
He was the fastest to 300 Test wickets; a feat that he achieved in a mere 42 matches. Ashwin then proceeded to equal ace-spinner Muttiah Muralitharan's record of the newest Tests taken to scale Mount.350.
In 71 Tests, the Ville off-spinner from Tamil Nadu has claimed 365 wickets at an average of 25.43 which includes 27 five-wicket hauls and seven -for.
Ashwin only plays one format of the game and with a good four years of cricket left in him, there is no reason why he can't scale Mount.500.
Also Read: Five Cricketers Who Can Cross 10000 Runs In Test Cricket
4. Nathan Lyon
From working as a member of the ground staff team at the Adelaide Oval to becoming one of the greatest off-spinners that Australia has ever produced, Nathan Lyon or the 'GOAT', as he is famously called, has come a long way ever since he donned his maiden baggy greenback in 2011.
Lyon was the highest wicket-taking spinner in the world in the last decade. One of his greatest qualities is the overspin that he imparts on the ball. Lyon has been equally brilliant in overseas conditions and has played stellar roles for the Aussie in countries like England, South Africa, and India.
In 96 Tests, the off-spinner has claimed 390 wickets at an average of 31.59 with 18 five-wicket hauls and three ten-for. Lyon is still only 32 and has at least 3-4 years of cricket left in him in order to scale the 500-wicket barrier.
Also Read: Five Things That We Do Not See In Cricket These Days
3. Pat Cummins
He is the leading fast bowler in the world and for anyone, who saw him throw down thunderbolts at a tender of 18 when he made his Test debut for Australia at the Wanderers back in 2011, it shouldn't come as a surprise.
But, it has not been a smooth ride for the young fast bowler. Between 2011 to 2017, Cummins grappled with recurring injuries and did not play a single Test. It was during the 2017 tour of Australia when Cummins made a whirlwind come back into the side and hasn't looked back since then.
Since the start of January 2017, Pat Cummins is the second-highest wicket-taker (136 wickets in 29 Tests at an average of 22.08) among all pacers besides being the highest wicket-taker (63 wickets at an average of 20.01) in Test cricket in the last calendar year.
In 30 Tests, Cummins has claimed 143 wickets at an average of 21.83 with 5 five-wicket hauls and one ten-for. Cummins is still 26 years old and if he can maintain his fitness then, as they say, 'sky is the limit' for the Australian.
2. Kagiso Rabada
Another young fast bowler, who has enthralled the cricketing folklore with his precocious pace and searing accuracy, Kagiso Rabada was primed for greatness, the moment he led the South African U-19 team to World Cup glory back in 2014.
And, the fast bowler hasn't disappointed one bit since making his debut for the national side during the 2015 tour of India. In 43 Tests, the 24-year-old has claimed 197 wickets at amb average of 22.95 which includes 9 five-wicket-hauls and four ten-for.
And, just like Cummins, 'sky is the limit' for the burly South African pace spearhead.
Also Read: 8 Instances When MS Dhoni Came Up with Savage Replies In Press-Conferences
1. Jasprit Bumrah
Now, I know, he is just two years into his Test match career and has already been grappled with injuries, but the way Jasprit Bumrah has gone about his business in these two years, it is difficult to not get excited about the Indian pace bowling spearhead.
The only Asian fast bowler to claim a five-wicket-haul in each of the four continents that he has played besides being the second Indian fast bowler to claim a Test match hat-trick, Bumrah has emerged as the spearhead of the Indian bowling unit.
His career-best figures of 6-33 in the Boxing Day Test against Australia back in 2018 paved way for a historic series win for the Men in Blue and if he can keep himself fit, he will break a lot of fast bowling records.
In 14 Tests, Bumrah has claimed 68 wickets at an average of 20.34 with 5 five-wicket-hauls. Will he get to 500 Test wickets? Only time will tell!