Alastair Cook, the highest run-getter for England in Test cricket, has announced his retirement from international cricket after the completion of the ongoing five-match Test series against India. He announced his unexpected retirement on Monday (September 2) soon after the culmination of the Southampton Test. He played some memorable knocks for the Three Lions while donning the whites.
Meanwhile, Cook is currently going through a barren patch with only fifty in this year. However, he is the highest scorer for England with 12,254 Test runs and 32 Test centuries so far in 160 Tests.
Speaking on his retirement, Cook feels this is the right time to step down to make way for young cricketers who are waiting in the wings.
"I have achieved more than I could have ever imagined and feel very privileged to have played for such a long time alongside some of the greats of the English game. The thought of not sharing the dressing room, again, with some of my teammates was the hardest part of my decision, but I know the timing is right," he said.
With Alastair Cook announcing his retirement from Test cricket, we look back at some of the key innings of his glittering England career.
104 vs India (Nagpur, 2006):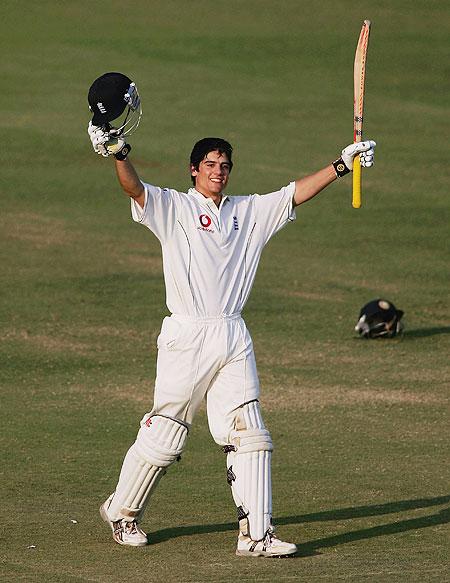 Alastair Cook got an unexpected call to represent his national side in India to replace Marcus Trescothick, who was declared unwell and had to go back home.
After a long journey to Nagpur, Cook made his debut against India, who boasted about having Anil Kumble and Harbhajan Singh on their side.
Although he got out for 60 in the first innings, he came back hard in the second essay to score 104. Only he had to tackle two of the best spinners; Cook also had to fight the alien conditions when scorching heat tested the foreign players.
As a result, he started his career in a grand fashion and since then has become the highest run-scorer for England in Test cricket.
235* vs Australia (Brisbane, 2010):
Cook's 14th Test century set Alastair Cook on the path to becoming one of the legends. With England needing to battle to save the first Test against their arch-rivals, Cook stood up to the task.
The southpaw batted for 10-and-a-half hours, putting on 188 for the first wicket alongside captain Andrew Strauss and an unbeaten 329 for the second wicket with Jonathan Trott as England declared at 517 for one.
The southpaw went on to score 766 runs in the series as England recorded their first Ashes series win Down Under since 1987.
105 vs Pakistan, Lord's, July 2006: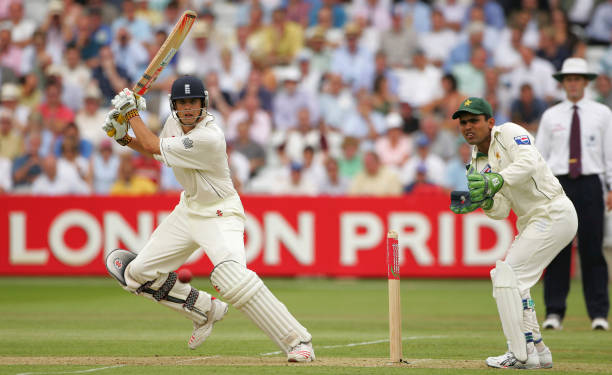 Cook may have become only the fifth English batsman to score a hundred and a half-century on debut.
However, that didn't prevent the selectors demoting Cook to three to accommodate the returning Marcus Trescothick.
Although Cook fell 11 runs short of scoring a hundred in his first Test on home soil, against Sri Lanka at iconic Lord's, he made amends weeks later against Pakistan.
Far from a vintage display – he got three lives and nearly ran himself out going from two to three figures. Eventually, this was Cook at his most gritty, digging in for a total of 279 balls.
His appetite not quite full, he went on to make 127 against the same opposition in the following Test at Old Trafford.
118 vs Sri Lanka (Galle, 2007):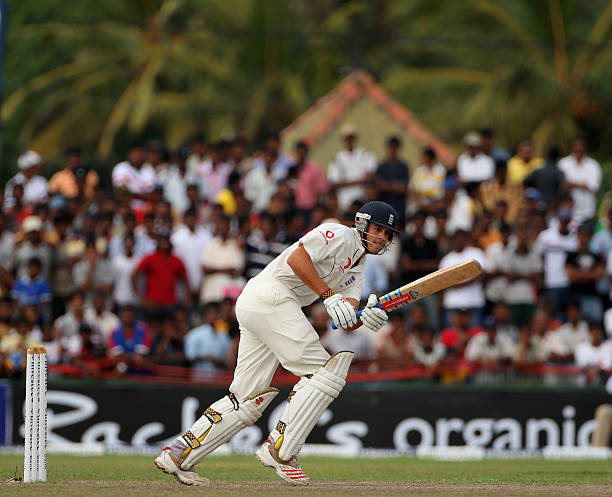 Sri Lanka bowled England for a mere 81 after they posted 418 in the first innings while banking on veteran Mahela Jayawardene's double hundred. With rain in the forecast, the Islanders decided to enforce the follow-on late on day three.
Fighting adverse situation, Alastair Cook played a gritty knock to save the Test from the jaws of defeat. His knock of 118 runs was mostly filled with shots played off the back foot.
Moreover, it was Cook's seventh hundred in Tests, and he was three days shy of turning 23.
Meanwhile, he became the fourth batsman to score that many centuries at a very young age. The other three batsmen were Australia's Don Bradman, Pakistan's Javed Miandad, and India's Sachin Tendulkar.
162 vs New Zealand, Lord's, 2015: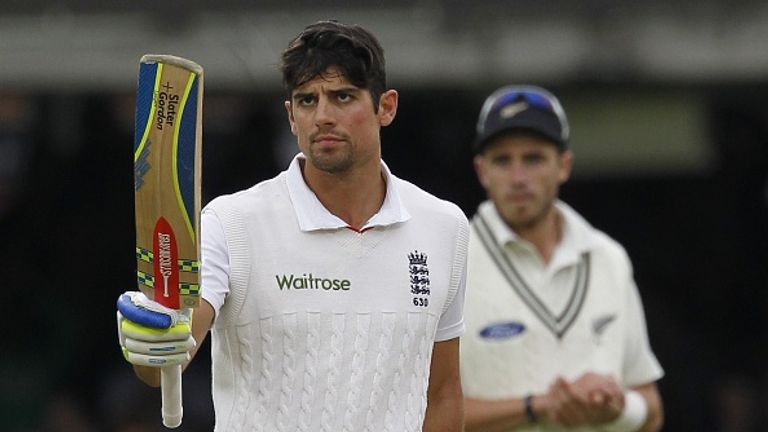 Cook got his second century after a two-year drought which was his 27th overall. It came on home soil and in a memorable win over New Zealand in the first Test at Lord's.
Ben Stokes' blistering 85-ball ton at the other end grabbed the headlines and took the attention off Cook. He relished, passing 150 and helping England to set a defendable target on day five.
Alastair Cook went on to score 162 runs spending 540 minutes in the crease with the help of 17 boundaries as it was one of his memorable knocks to cherish for his die-hard fans in particular.
Meanwhile, England eventually won the Test match by 124 runs.