Former India cricketer, Kris Srikkanth has hailed India's wrist spinning duo of Yuzvendra Chahal and Kuldeep Yadav ahead of the Durban ODI.  Srikkanth said the duo can take the pitch out of the equation on their day.
With South Africa producing some of the best batting wickets, Srikkanth feels Virat Kohli might play both the wrist spinners in the first ODI in Durban on Thursday.
"Usually, South Africa produces some of the best batting tracks for One-dayers. So Kohli could well be tempted to play both his wrist spinners. The young duo does take the wicket out of the equation. Kuldeep and Chahal could be a touch expensive, but in the limited chances that they have got, they have provided regular breakthroughs. It will be interesting to see how they stand to the pressure of bowling to an attacking set of batsmen," Srikkanth wrote in his column on TOI.
The 58-year old Srikkanth further feels the ODI series will be more competitive and it is difficult to pick a favourite team.
"Thanks to the fantastic win in the third Test, India will go into the limited-overs leg of the series with renewed vigour. It goes without saying that the format is different and the teams also have a new look to it, but the Indian think tank now knows what it takes to put it past South Africa. In my opinion, the One-Dayers will be even more exciting and not much to pick between the two sides," wrote Srikkanth.
AB de Villiers has been ruled out of the first three games, and Srikkanth feels it will be a morale boost for India.
"The absence of AB de Villiers will definitely work in India's favour. One look at his numbers at home in the shorter formats will give a fair idea of how destructive he can be. AB has this special ability of turning a game around in a matter of few overs. Luckily, the Indian bowlers don't have to worry about that for the first three games," he added.
Srikkanth admitted India have a balanced ODI side with the top-order looking settled. He further feels this series could provide details on where Kohli and his boys stand in ODI cricket.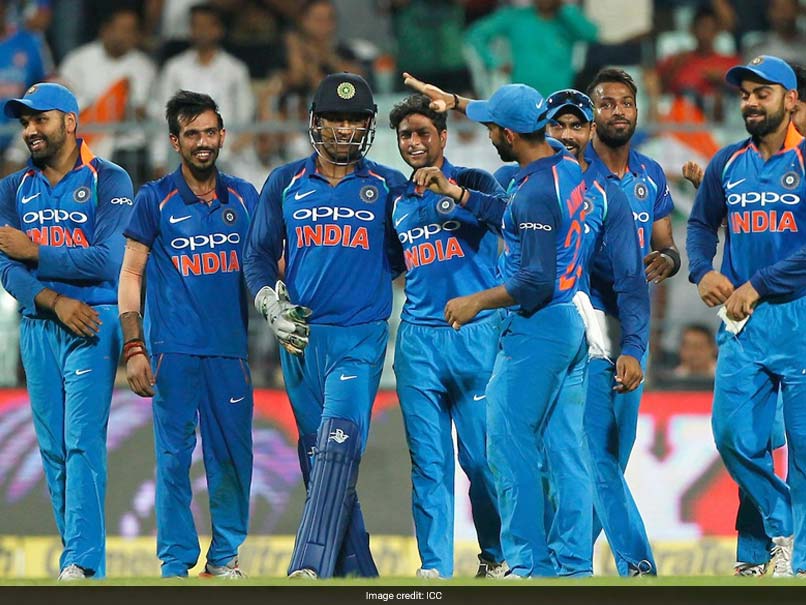 "The Indian top and middle-order look settled. The start, as in any series, will be crucial. Having a cracking pair in Rohit Sharma and Shikar Dhawan would surely help. If they can negate the first eight to nine overs, then Kohli and the others can take over from there.

India looks a balanced side. In Bumrah and Buvi, they have the best death-overs bowling pair. South Africa, at home, are one of the toughest sides to beat, especially in a bilateral contest. Fielding is another area, where the hosts will have an edge, but it is also a department where India too have made some rapid strides in the last few seasons. In more ways than one, this six-match series will provide details on where Kohli and his boys stand in ODI cricket," concluded Srikkanth.
Here is the newsfeed:
Faf du Plessis Reveals AB de Villiers' Replacement
Virat Kohli Compares 2008 U-19 World Cup-winning Team With Current Under-19 Team