Star cricketers make headlines for their achievement on the field. However, they have a very highlighted personal life too. People follow their actions closely while cricketing fans keep an interest about the lives of their favourite star.
Most recently, Indian skipper Virat Kohli tied the knots with Bollywood heartthrob Anushka Sharma in Italy last December. People went mad as soon as the pictures surfaced on the internet while many flooded the social media sites with wishes and blessings.
Meanwhile, few current and former cricketers married more than once on their list. Due to several reasons, they parted ways with their first partner and fell in love again.
On this note, let us take a look at five cricketers who married twice.
Imran Khan:
The all-rounder from Pakistan got hitched to Jemima Goldsmith in 1995. A British socialite turned writer and activist; she came from an influential Goldschmidt family of England.
Further, they have two sons, Sulaiman Isa Khan (born 1996) and Kasim Khan (born 1999). However, they parted their ways amicably in 2004.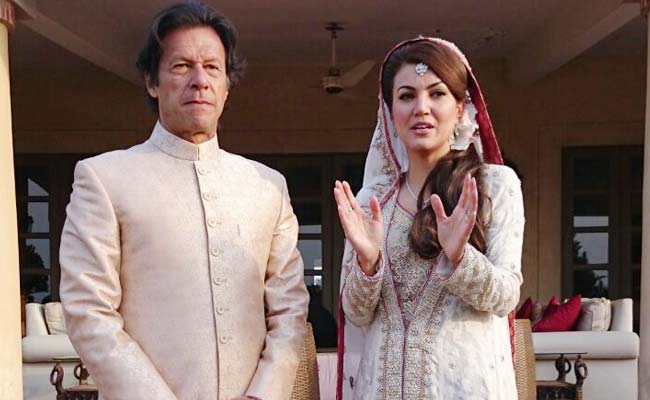 Imrah again announced the news of his marriage with the British Pakistani journalist Reham Khan in early 2015. However, much to the disappointment it lasted only nine months, as they got divorced in October 2015.
Imran Khan represented Pakistan in 88 Tests, and 175 ODIs. Capable of contributing with both bat and ball, Imran proved to be a pillar of the team for a considerable period.
Dinesh Karthik:
The stylish wicket-keeper batsman from Tamil Nadu earlier tied knots with Nikita Vanjara. Later, Nikita fell in love with Karthik's teammate Murali Vijay. Meanwhile, Karthik gave her a divorce to move on with life.
Later, Karthik married Dipika Pallikal in Chennai in 2015. Pallikal is a renowned squash player and had represented India at various events all over the world.
However, Karthik is currently in South Africa with the Indian squad. India is leading six-match ODI series 3-1, while Karthik is yet to get a game.
Mohammad Azharuddin:
Mohammad Azharuddin is considered to be the most controversial figure in Indian cricket. During his stint in the national team, Azhar married Naureen, and the couple had two sons, named Asad and Ayaz. However, they parted ways in 1996.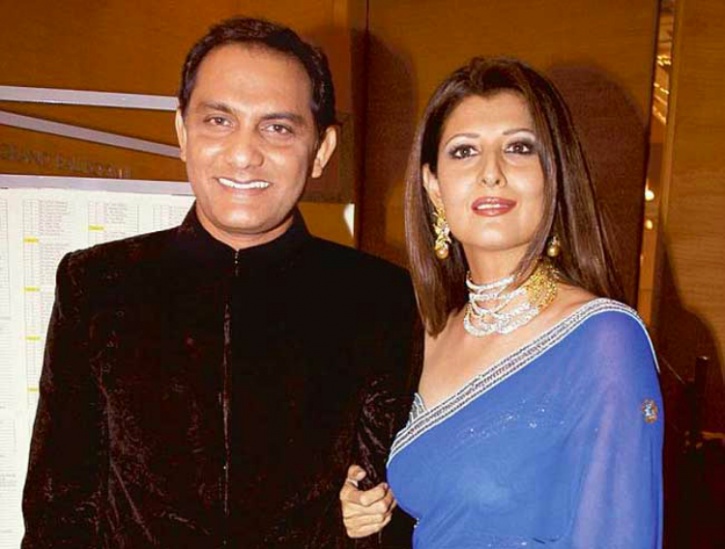 Soon after, Azhar fell in love with Sangeet Bijlani, a renowned Bollywood actress. He tied knots only to get divorced in 2010.
Azhar played 99 Test matches for India, scoring 6215 runs at 45.03. In addition, he also scored 9378 runs in 334 ODIs at 36.92.
Wasim Akram:
Wasim Akram is the best-ever left-arm fast bowler to grace the cricketing field. The records talk a lot of his stature. Akram married Huma Mufti, a psychologist in 1996. However, she expired in 2009 with multiple organ failures.
Akram then settled in with Shaniera Thompson, a former public relations consultant. Thompson gave birth to a baby girl named Aiyla Akram in 2014.
Shoaib Malik:
The news of Shoaib Malik already married with Ayesha Siddiqui made the headlines after he fell in love with Sania Mirza. Ayesha went to the court against Shoaib after he married Sania in 2010. She claimed that they tied knots in 2002.
After a lot of controversies, Shoaib finally gave her a divorce. Meanwhile, Sania and Shoaib are leading a happy life. In addition, they set an example that love can bring this two neighbouring countries together. Sania is a well-known lawn tennis player and has a fair number of records.
Shoaib is currently preparing for the third edition of the Pakistan Super League starting from February 22.
Further, here is the newsfeed:
I Would Love to Bowl at Kohli- Andre Nel
David Warner Terrific in the Leadership Role with the Young Guys- Darren Lehmann
Dale Steyn Delighted as South Africa Gets Back to to Winning Ways