IPL 2021 got postponed due to the Covid-19 crisis. The tournament witnessed only 29 matches before it was suspended with immediate effect by BCCI. However, IPL 2021 did manage to entertain fans for a short time during its course. Fans enjoyed 29 thrilling matches and great performances by many players during IPL 2021. Delhi Capitals was the team that topped the points table while Sunrisers Hyderabad got the last spot.
Many players showcased amazing batting in IPL 2021 while many bowlers came out with a great bowling show. Even there was a magnificent piece of fielding by many players that earned accolades. In every match, there was an award given to a player for the best catch. There were many spectacular catches in IPL 2021 but few were out of the box. Here we will take a look at the five most spectacular catches of IPL 2021.
Watch: 5 Most Spectacular Catches Of IPL 2021
Ravi Bishnoi's Catch Against Kolkata Knight Riders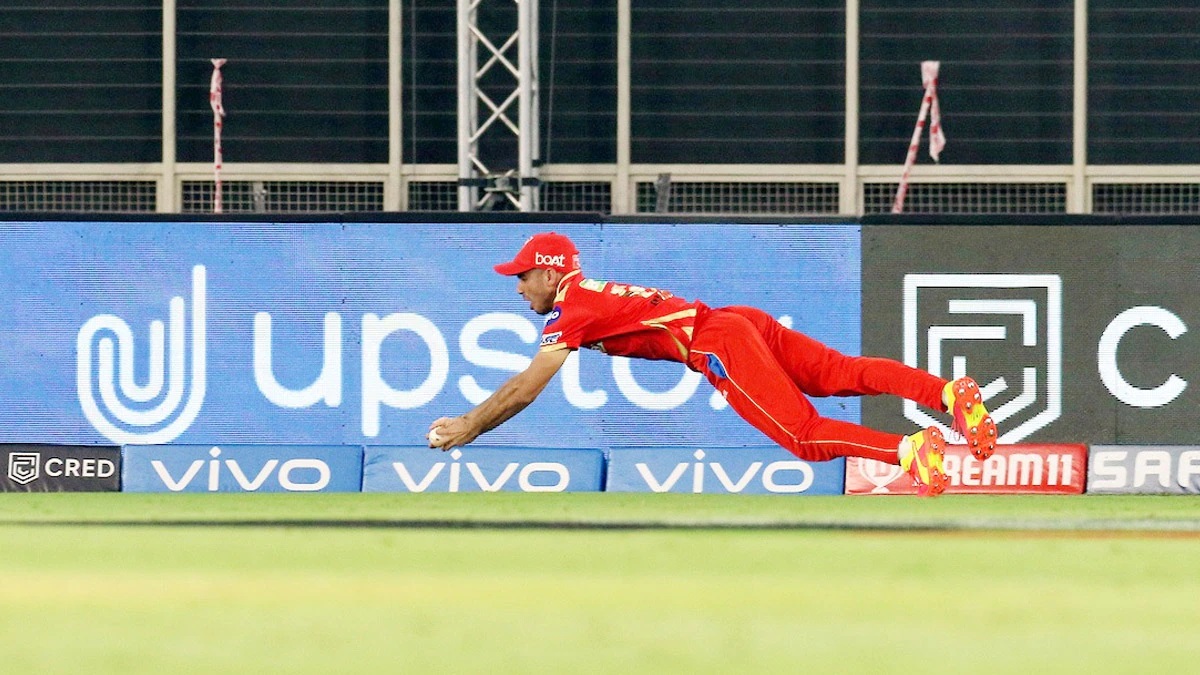 Punjab Kings' spinner Ravi Bishnoi took a spectacular catch against Kolkata Knight Riders in IPL 2021. Kolkata Knight Riders were chasing a low total of 124 in the match. However, KKR lost two quick wickets at the start. In the third over of Arshadeep Singh, Sunil Narine played a flight shot towards the boundary and the ball was expected to land safely between the two fielders.
However, Ravi Bishnoi ran towards the ball and dived in the end, and grabbed the catch. It was a magnificent catch of the tournament. Punjab Kings later lost the match by 5 wickets. Below is the video of Ravi Bishnoi's catch of Sunil Narine.
— Cricket Unlimi (@CricketUnlimi) May 12, 2021