Former India pacer Ajit Agarkar said he was left surprised by India's change in the batting order versus New Zealand with Ishan Kishan coming to open, pushing down both Rohit Sharma to number 3 and Virat Kohli to number 4.
Ajit Agarkar believes the modification in the opening combination after just one loss wasn't needed.
The change didn't work either as India were brought down to 48/4, from which they could drag to only 110. Ajit Agarkar labelled this performance as "one of the worst" he's seen by Team India in recent times.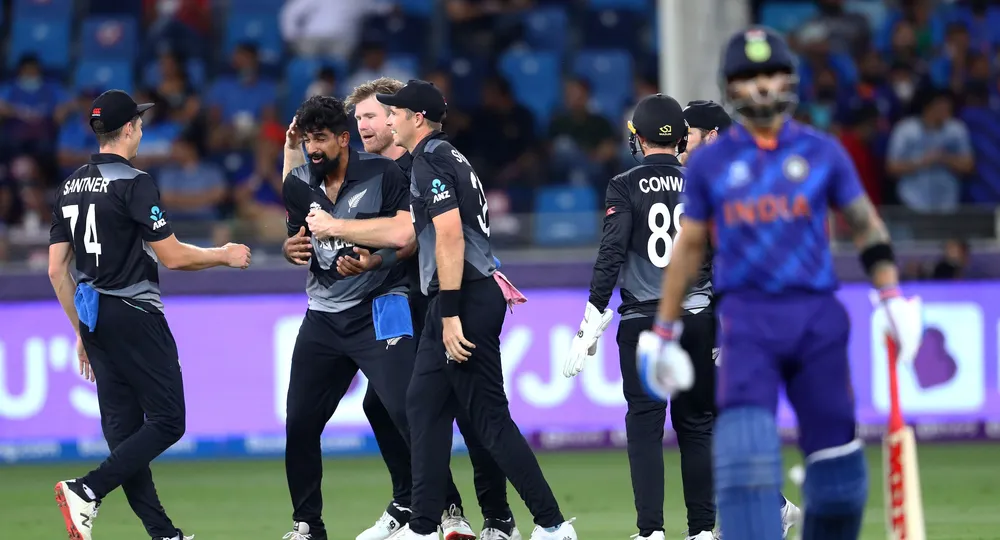 New Zealand chased down the total inside 15 overs, pushing India on the brink of elimination after two losses and a big dent in their net run rate.
"You don't see this quite often because this is an accomplished team. The change at the top today was surprising to me, good teams don't do that especially after a loss and India have done that and it has not worked for them. It is one of the worst batting performances of recent times because this is still a very good Indian team. Unfortunately, they are not playing like one," Ajit Agarkar told ESPNcricinfo.
The batting let India down again: Ajit Agarkar
Reflecting further on India's batting capitulation, Ajit Agarkar reckoned the batting capitulation against New Zealand was much worse than the one against Pakistan, when they were in line of a scintillating spell from Shaheen Afridi.
Against the Black Caps, the former seamer added, it was just a "bad performance", where the Men In Blue were left with plenty of questions and introspection.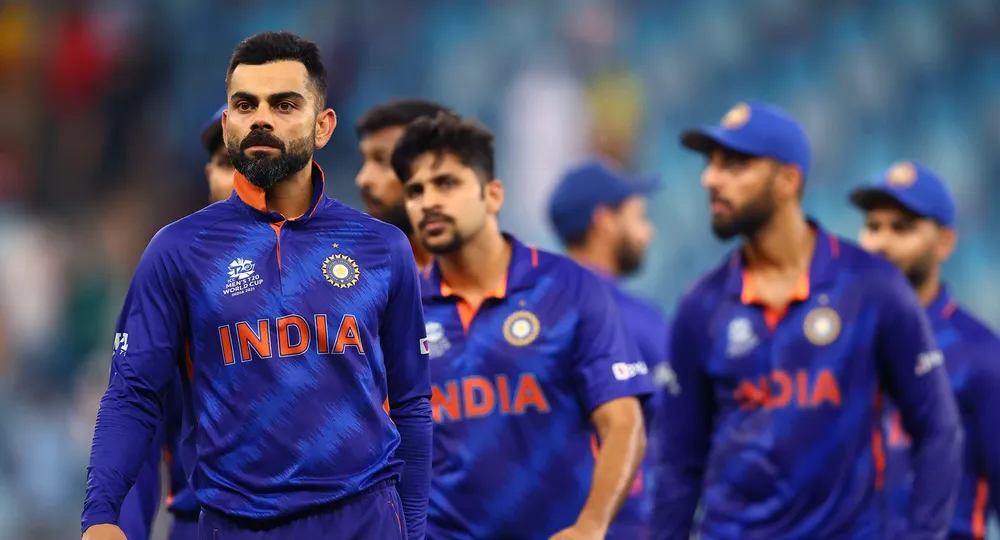 "It's a bad defeat and it's a bad performance. You can have tough days on a cricket field, every cricketer has had that. You can lose games but it's sometimes the way you lose the games.

"The batting let India down again. It did in the last game and you can put that to some exceptional bowling from Pakistan upfront but today even though New Zealand bowlers were good, India at the moment are not finding answers to perhaps sometimes the form, sometimes the nerves," the commentator asserted.
India now are wishing for other results to go their way while also need to win their own remaining three games by big margins. They will next meet Afghanistan on Wednesday in Abu Dhabi.
Also Read: Please Realize That The People In The Game Are Not Robots And They Need Support At All Times – Kevin Pietersen