Last Update on: May 30th, 2022 at 03:19 pm
Only two sides have won the IPL in their debut seasons. They are Rajasthan Royals and Gujarat Titans. The two neighbouring states came up against each other in IPL 2022 final on Sunday. While RR featured in their 2nd final after winning the inaugural trophy in 2008, GT were playing their first final in their debut season.
At the end of the contest, GT came on top. Before the tournament started no one gave them a chance. A bit similar to how it was with RR in the first season. RR had no big names. Shane Warne had not played much cricket before arriving at the IPL.
RR had gathered a team full of youngsters who were guided by Shane Warne to glory in the first edition of the IPL.
GT on the other hand had a young captain but they relied on experience to make up their team.
GT locked in Shubman Gill, Rashid Khan, and Hardik Pandya before the mega auctions. These are young players but in terms of IPL experience, they are much more experienced. GT got the likes of David Miller, Wriddhiman Saha, and Rahul Tewatia in the auctions, again players who aren't really young. They have had their fair share of experience playing in the IPL.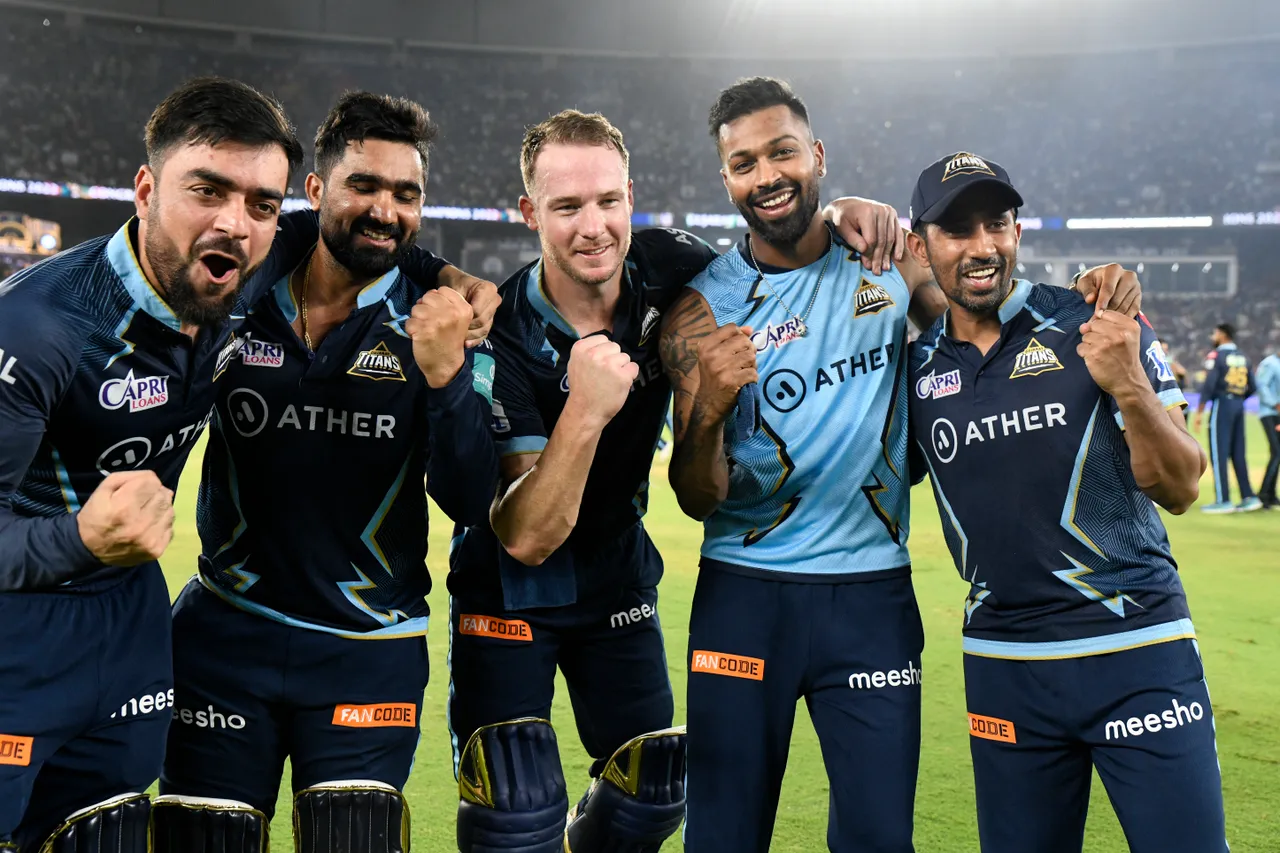 It's The Bowlers Who Win You Games: Hardik Pandya
At the end of the auction, pundits questioned the batting prowess of GT, Jason Roy's withdrawal just before the tournament seemed to weaken their batting lineup. But this was a team on a mission. It was the best chasing side in the competition. They lost just 1 game while chasing throughout the competition.
They had Tewatia at 6 and Rashid Khan at 7 yet both of these players showed their talent with the bat as they guided the team to victory on more than one occasion.
Hardik Pandya after the game said that while it was their bowlers who won them the games, there's absolutely no doubt that the likes of Saha, Miller, and Tewatia too stepped up in the batting department.
Pandya said, "people say T20 is a batters game, but it's the bowlers who won you games. You need a gun bowling line up to restrict teams, where other teams went for 190 runs, we gave just 180 runs, that proved to the difference."
This was the 5th title for Pandya. His 4 previous titles came with Mumbai Indians. But this one was special as it came with a new franchise which he was leading.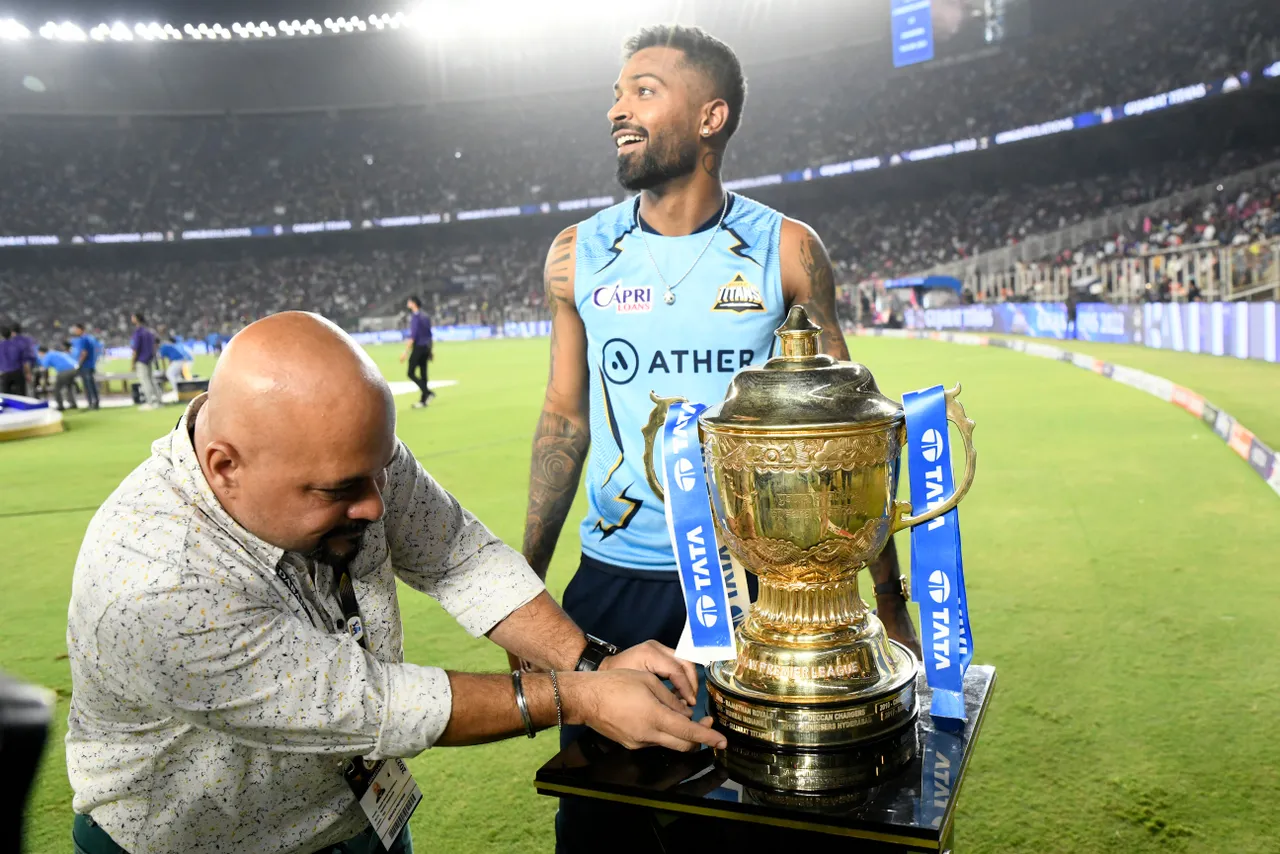 "This is a bit more special, as I got it as a captain, but the other 4 are special too. I'm immensely lucky to win 5 titles but this one is will create a legacy" said Pandya.
Pandya was not even in contention to play for India till 3 months ago now from nowhere he is seen as a potential captaincy candidate for the national side in white-ball cricket. He has indeed come a long way in the last couple of months.
Also Read: IPL 2022 Final: Had Gujarat Titans Lost One More Wicket At That Time Then They Would Have Been In Trouble – Virender Sehwag