SunRisers Hyderabad coach Trevor Bayliss and the team management made a shocking selection decision by dropping David Warner for the game against the Rajasthan Royals in Delhi. The last 24 hours have not been great for David Warner, who got his captaincy position stripped off of him and given to Kane Williamson due to his poor form with the bat and the side's underwhelming results this year. Trevor Bayliss conceded they wanted to include an extra bowler; hence, they left out Warner.
David Warner has been one of the most successful IPL captains and amongst the best opening batsmen. The southpaw has led the Orange Army to the summit in 2016 and lifted them to the powerplays on most occasions. Warner's 5447 runs are currently the fifth-highest in IPL history and he is one of the only six batsmen to score more than 5000 runs. He has a career strike rate of 140 along with four centuries.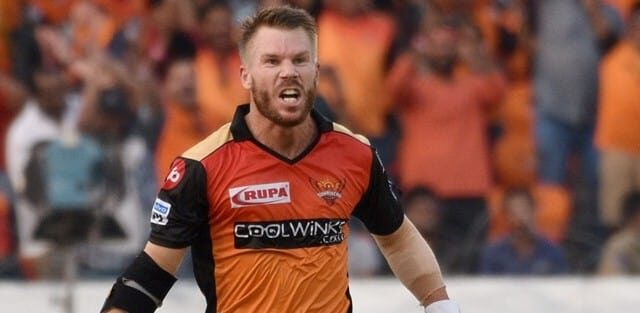 Nevertheless, things have not transpired as usual for Warner this year. The 34-year old has 193 runs in six matches thus far at 32.16; however, his strike rate is only 110.28. Warner's 57-ball 55 against Chennai Super Kings in Delhi copped criticism as, by his own admission, the slowness cost the SunRisers the game. Hence, the management not only axed him as captain but also dropped him for the fixture against Rajasthan Royals.
We wanted to try and change the makeup of the team: Trevor Bayliss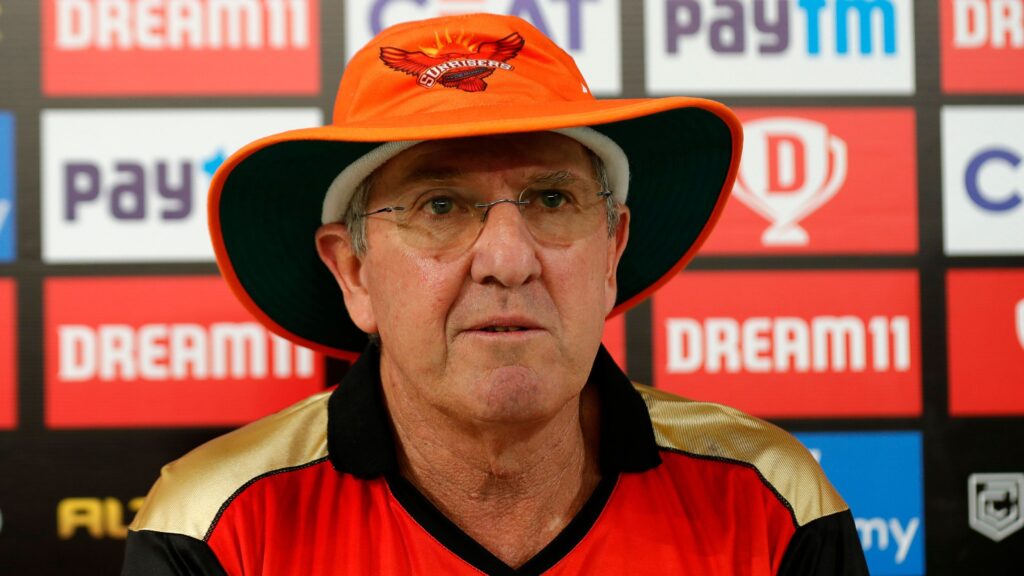 Trevor Bayliss conceded that dropping David Warner is undoubtedly a challenging decision; however, they wanted to change the makeup of the team. Thus, the former England coach underlined that they opted for Mohammad Nabi against Rajasthan and revealed that Jason Holder could come in for the future games to help the pace bowlers. Bayliss also said that Warner has been a trooper, running around, and fulfilling the duties of a 12th man. Bayliss further highlighted that getting dropped after a bit of underperformance, players are likely to be dropped and it goes for Warner too. The SRH coach wishes to stick with the same team; however, understands they have to register a string of victories for that and indicated that it would mean giving some candidates a reasonably longer run instead of discarding anyone immediately.
"Yeah obviously, a difficult decision. But we wanted to try and change the makeup of the team and help our bowlers by including a few extra ones. We've gone with Nabi in this game and someone like Jason Holder in that middle-order will help out pace bowlers as well. A big decision, but he is a trooper, running around and helping around, doing the 12th man, doing as you would expect. It goes for everyone. We would like to stick with the same team if we could. That means obviously playing well and winning a few games in a row and giving some of the guys opportunities and not discarding them after a few bad games," Bayliss told in an interview during Rajasthan's batting.
Also Read: IPL 2021: 3 Players That Royal Challengers Bangalore (RCB) Can Target In The Mid-Season Transfer