Kolkata Knight Riders captain, Eoin Morgan speaks of his bond with former captain, Dinesh Karthik, ahead of their first game of IPL 2021 against Sunrisers Hyderabad in Chennai. Eoin Morgan says that the Tamil Nadu skipper lends him plenty of support, on and off the field.
The left-hander was made the skipper of the Knight Riders mid-season last year in the UAE. The fortunes didn't change for the franchise as KKR still couldn't qualify for the playoffs – for the second straight year, and on both times were ousted on net run rate. Despite the change in captaincy the bond, and the mutual respect between the two experienced players remained intact.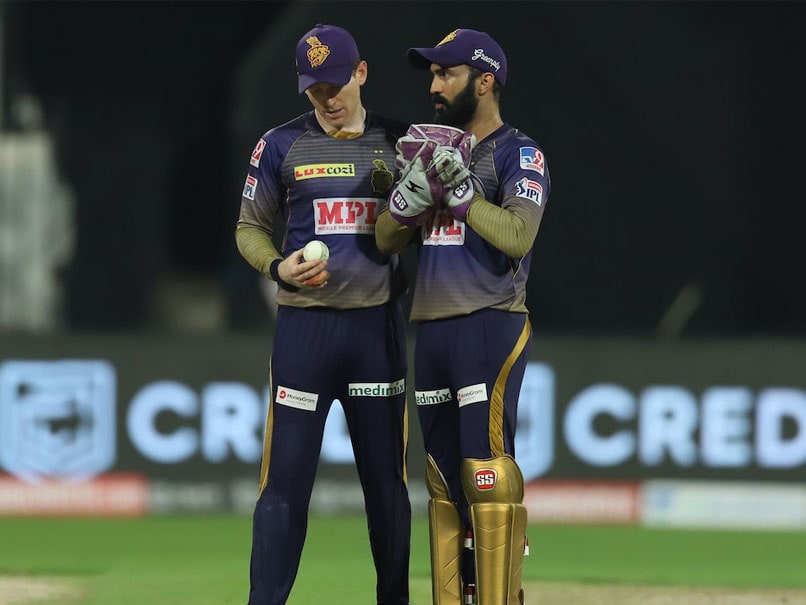 The England skipper is happy to have Karthik alongside him at KKR and believes that the wicket-keeper's good form in the recent domestic tournaments will serve well for the team this season.
Eoin Morgan said, "DK offers a lot with the bat and behind the stumps. He has been in fine form.. he is always one of those players who if you watch him train and particularly bat, he times the ball beautifully and hits the ball further than most of the guys."

"He offers a huge amount of support to me on the pitch and off the field as well. Very grateful that he is in good form and in our team," he added.
I think every team misses their fans: Eoin Morgan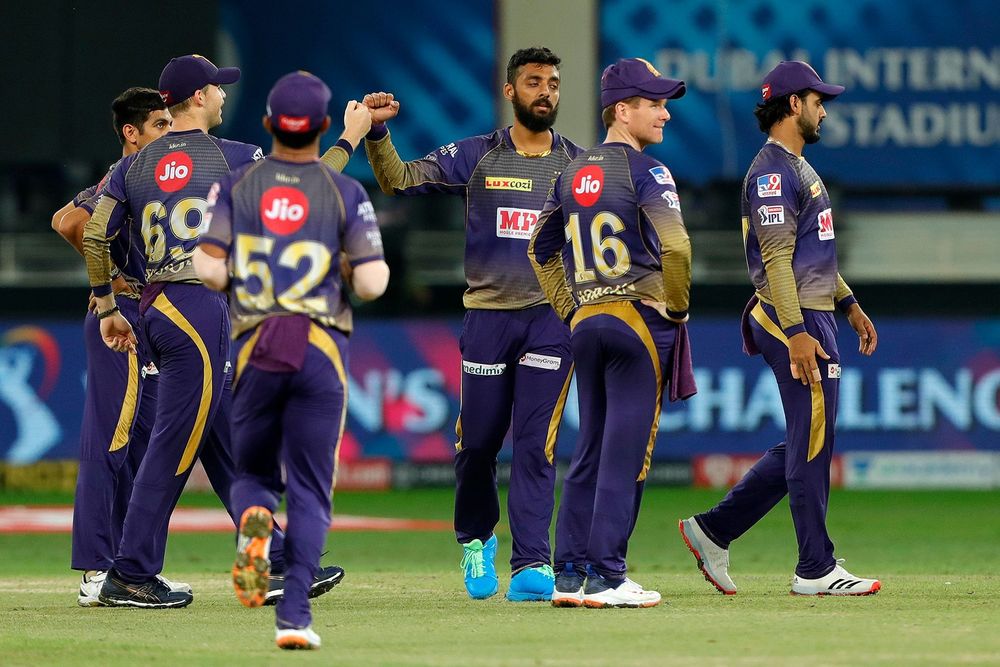 The Irishman also expressed his feeling of missing the fans at the stadium in the IPL, this season, and last year as well. Also, KKR will miss out on employing its fast bowlers on the lush Eden Gardens pitch as the tournament is held in a Caravan format this season and no team will play any match at its home ground.
"I think every team misses their fans. For us, Eden is such a special place. It is not only renowned around the world but also in Indian cricket holds a massive place in people's hearts," the 2019 World Cup-winning skipper stated.
Eoin Morgan will be eager to take the field against David Warner's side on Sunday- it was SRH who pipped over KKR on net run rate for the last couple of seasons.
Also Read: That's The Way You Play? Virendra Sehwag Recalls An Incident When Rahul Dravid Got Angry On MS Dhoni