Former India opener, Virender Sehwag is utterly displeased with Manish Pandey's knock against Kolkata Knight Riders (KKR) on Sunday in Chennai. Sunrisers Hyderabad came short by 10 runs of KKR's total despite half-centuries from Jonny Bairstow, Manish Pandey, and a late cameo from Abdul Samad.
Chasing 188, Manish Pandey came in at number three after David Warner's dismissal in the second over. While Jonny Bairstow, batting at the number four as Kane Williamson recovers from his elbow injury, took the attack on the KKR bowlers, Pandey held himself back for most of the powerplay; the attacking intent was at an absolute low when only 3 runs were scored from the last over of the powerplay – Pandey was 12 runs off 13 balls at the end of the powerplay.
Both the right-handers upped the ante in the middle-overs before Bairstow fell for 55. Since then, the KKR bowlers squeezed the game in their favour with brilliant bowling in the death. Pandey remained unbeaten on 61 off 44 balls.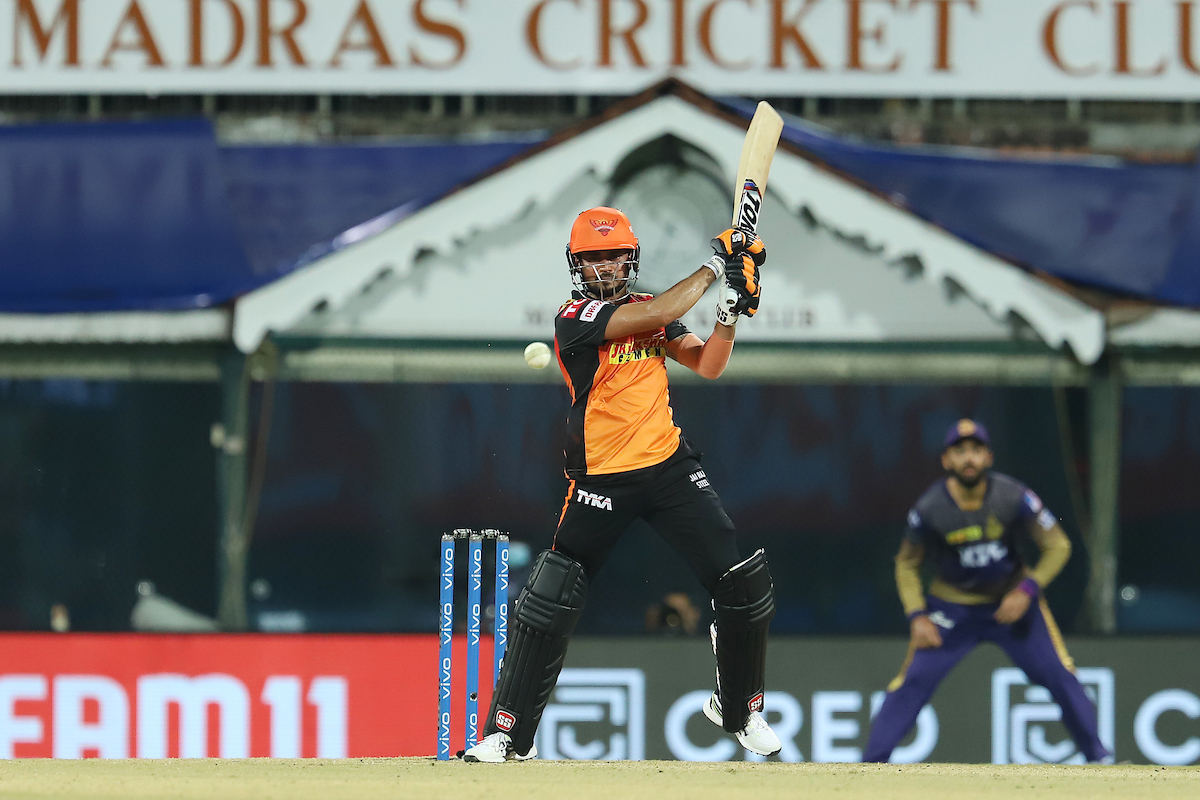 Virender Sehwag opines that the senior batsman should have taken the responsibility to play more attacking shots and score quicker. He also praises the KKR bowlers to have bowled well away from the batter's favoured range – Pandey could hit just 1 six in the last 6 overs of SRH's chase.
"Pandey couldn't hit a boundary in the last three overs he batted against KKR. That lone six came off the last ball when the match was over. He had an important role play. He already had faced the pressure and was set. Had he taken the initiative to smash a few boundaries, SRH wouldn't have lost the game by 10 runs," Virender Sehwag told Cricbuzz.

"It happens sometimes that you are a set batsman but you don't get the balls to hit. I think the same thing had happened with Manish Pandey. He didn't get any ball in his radar and hence, he couldn't hit a six," he added.
Teams that will have stat-padding batsmen will struggle: Virender Sehwag
Virender Sehwag was not mincing any words when he used the term "stat-padding" post SRH's loss to lament on Manish Pandey's innings. Stat Padding, in this case, is referred to batters who accumulate runs, bolstering their average, at the cost of strike rate – which in T20 cricket often hurts their own team; Abdul Samad cracked 19 runs off just 8 balls but was left with too much to do in the end.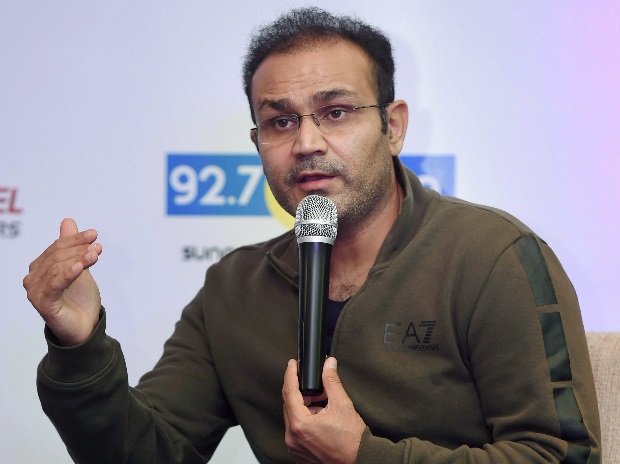 The former swashbuckling opener also took a dig at some other batters – perhaps KL Rahul – for their performance in the last season. Rahul ended up as the leading run-scorer last year in the IPL but his runs came at the strike rate of 129.34 as Punjab – Sehwag's former team – couldn't make it into the playoffs; even RCB skipper Virat Kohli batted slower than expected at 121.35 and his side barely made through to the top 4.
"Teams that will have stat padding batsmen end up batting long overs without changing gears quickly will struggle. Depriving hitters and finishers by leaving very less balls and making it very difficult. Happened last year, and such teams will struggle always," the World Cup winner tweeted.
Teams that will have stat padding batsmen end up batting long overs without changing gears quickly will struggle. Depriving hitters and finishers by leaving very less balls and making it very difficult. Happened last year, and such teams will struggle always #IPL

— Virender Sehwag (@virendersehwag) April 11, 2021
Also Read: I Didn't Think There Were That Many Runs In That Wicket: David Warner