Mumbai Indians did not have the desired outing on the field against the Chennai Super Kings as Moeen Ali was one of their chief tormentors en route to a mammoth 219. Trent Boult, one of the finest new-ball bowlers since IPL 2020, had an off-day too, conceding 42 in four overs despite striking in his first. The left-arm seamer was unhappy with Krunal Pandya's effort on the field during his third over and seemed to have unleashed some cuss words.
Also Read: Watch- Ambati Rayudu Breaks The Refrigerator Glass With His Six Off Jasprit Bumrah
The incident occurred in the sixth over of the innings when Moeen Ali had already hit the top gear and Mumbai Indians looked to limit the damage. The southpaw firmly whipped a Boult delivery that headed down the leg side to deep square leg. Krunal Pandya, who was stationed there, could not time his run correctly and sprinted an extra mile. And Pandya could not prevent the ball from travelling to the fence.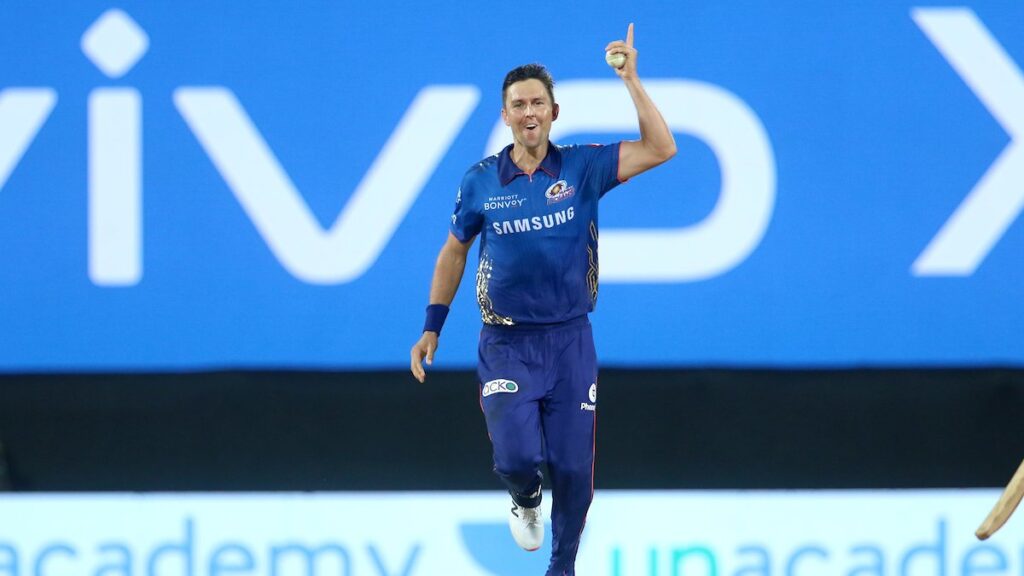 Trent Boult was visibly not happy with the effort and let out some cuss words, giving Pandya, who is often vocal in his against his teammates on the field, a taste of his medicine. Eventually, Chennai Super Kings finished with 219/4, backed up by half-centuries from Ali, Faf Du Plessis, and Ambati Rayudu. Jasprit Bumrah was surprisingly the most expensive bowler, recording figures of 4-0-56-1.
Below is the clip of Trent Boult expressing his unhappiness with Krunal Pandya's effort on the field:
— Aditya Das (@lodulalit001) May 1, 2021