Delhi Capitals' spin-bowling all-rounder Lalit Yadav has shared the spinning duties tremendously well in the ongoing clash against the Kolkata Knight Riders in Delhi. Lalit Yadav, who replaced Amit Mishra for the prevailing game, has already picked two wickets in the form of Eoin Morgan and Sunil Narine. Yadav disturbing Narine's stumps evoked an eye-catching reaction from the Capitals' head coach Ricky Ponting.
Sunil Narine's dismissal occurred in the 11th over and shortly after Eoin Morgan perished for a duck. Narine wanted to play the drive; however, he could not even touch the ball, leading it to hit the stumps. The southpaw could not get off the mark and the Knight Riders slid to 75-4 to hand the advantage to the Capitals after losing the toss.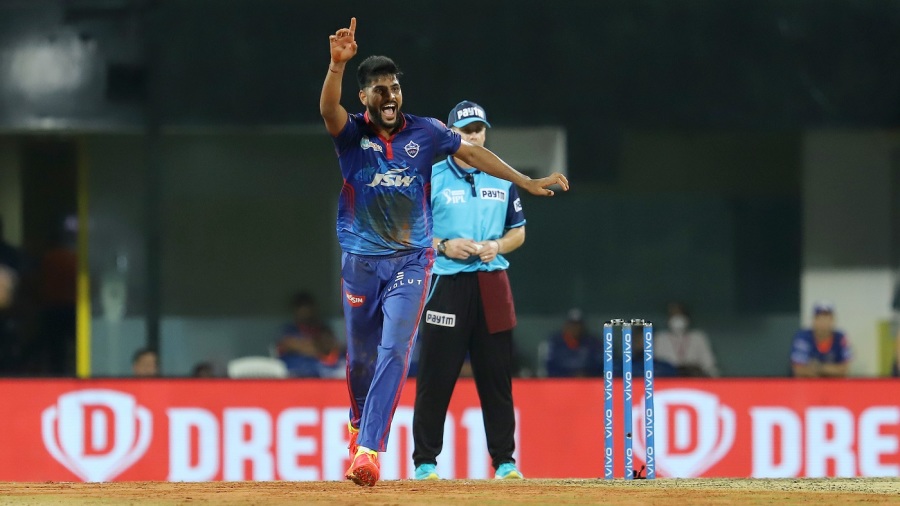 Ricky Ponting, who often unleashes some interesting reactions, seemed stunned by the dismissal. The Capitals fell short of one run in the last match against the Royal Challengers Bangalore despite fifties from captain Rishabh Pant and Shimron Hetmyer. With the Capitals sending five Knight Riders batsmen to the pavilion, they should fancy their chances of a convincing win.
Below is the clip of Ricky Ponting's reaction to Lalit Yadav claiming Sunil Narine's wicket:
— Aditya Das (@lodulalit001) April 29, 2021
Also Read: It's A Better Wicket Than Chennai In General, It Just Came On Better: Quinton De Kock