Kyle Jamieson has dealt another body blow on Team India as he followed the dismissal of Virat Kohli by pricing out yet another scalp in the form of Cheteshwar Pujara.
It all happened in the 38th over of the innings when Pujara [15 off 80 balls] poked half-heartedly at a good length delivery to give an easy catch at the slip cordon.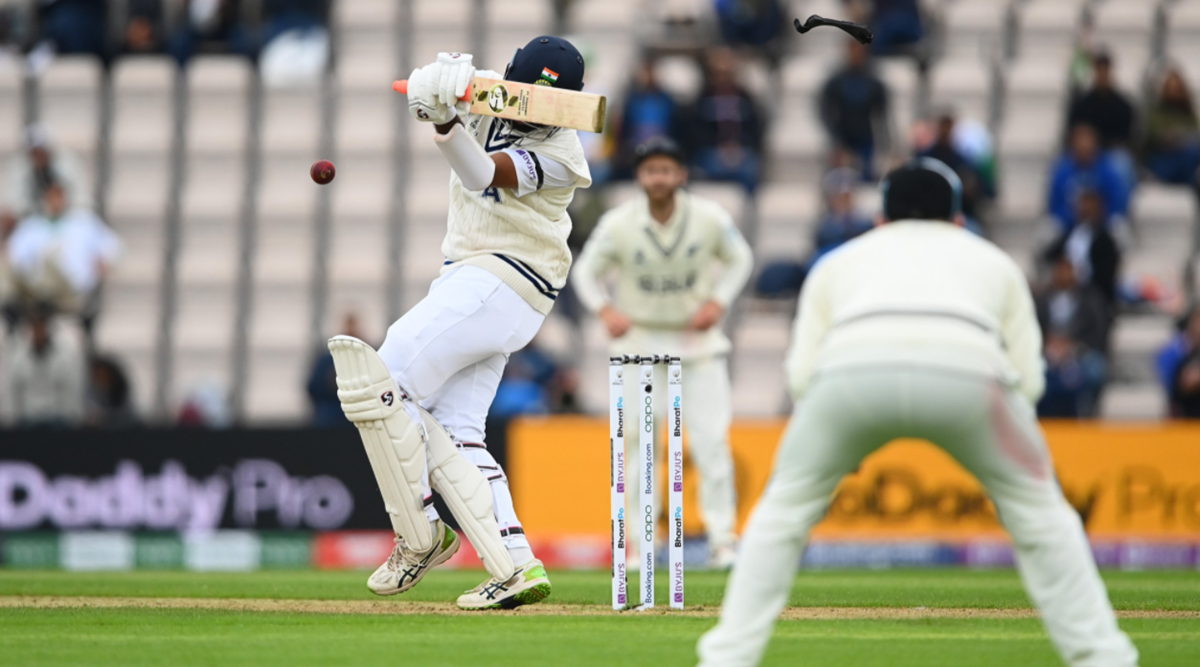 It was a perfect set-up by Jamieson. The tall lanky pacer had moved two fielders deep into the leg-side to lull Pujara into the thought process that a bouncer was in the offing.
In reality, Jamieson bowled a good length delivery and Pujara couldn't resist but poke at it. And, the disappointment on his face was quite evident.
It was yet another blow to Team India's chances of saving the Test match as the No.3 batter followed his skipper, Virat Kohli, within a space of three overs.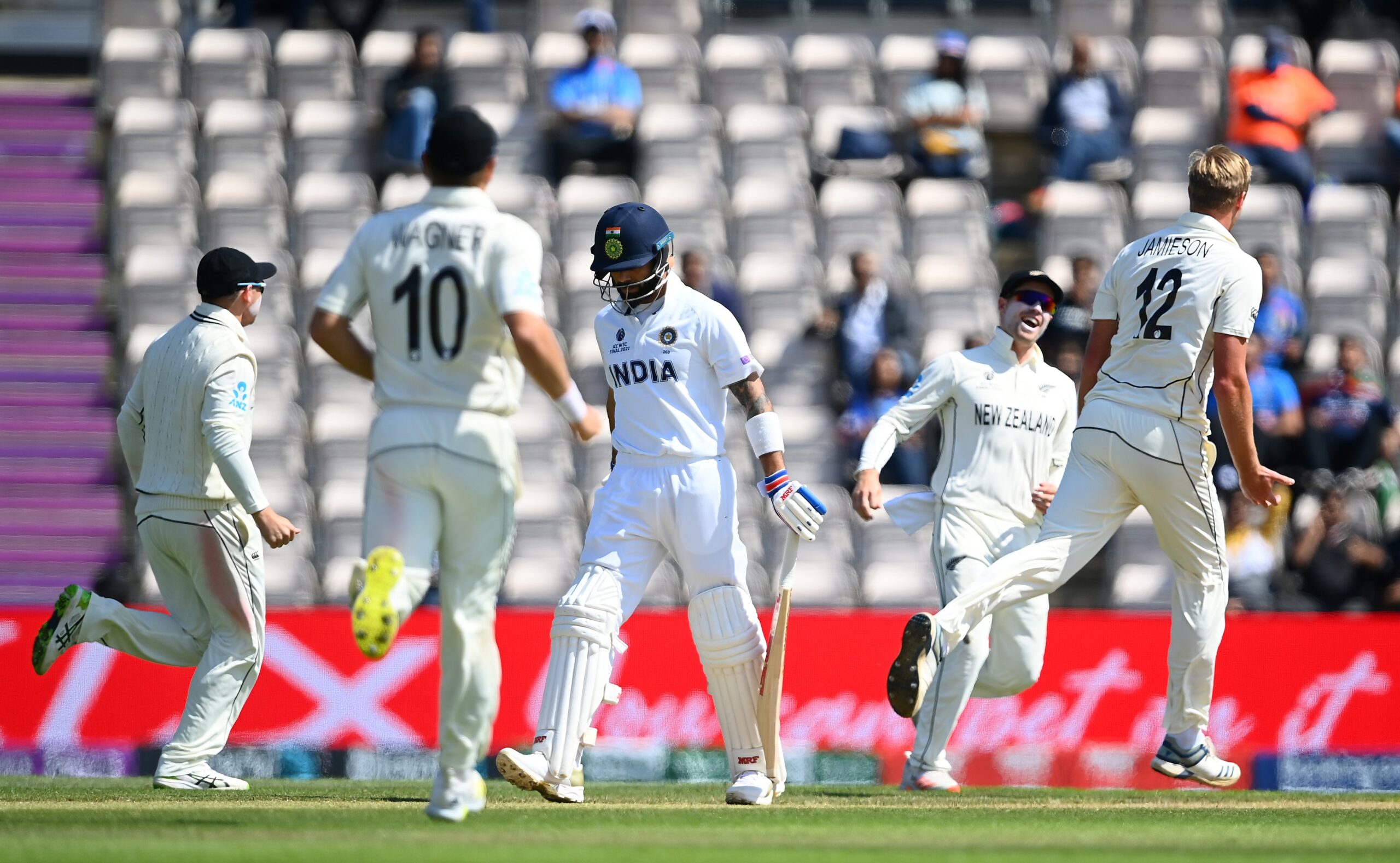 Kohli was dismissed by Kyle Jamieson in the preceding over through yet another set-up, where the lanky pacer backed up a series of incoming deliveries with the one that shaped away.
With India having lost two quick wickets and their lead being a mere 49, the onus is now on Ajinkya Rahane and Rishabh Pant to help them get to a respectable total.
Also Read: Watch: Kyle Jamieson Gets Virat Kohli For The Second Time In The World Test Championship Final
Watch Cheteshwar Pujara's dismissal here: