With Rohit Sharma rested for the upcoming limited-overs series  against Windies, India captain Virat Kohli, on Thursday (June 23), said that Ajinkya Rahane will open the innings alongside Shikhar Dhawan.
JCC
Want to be a professional cricketer?
Register Now
*T&C Apply
Rohit returned to Indian team during the Champions Trophy after being on the sidelines for close to six months owing to the injury he sustained during the New Zealand series in October last year. And although he performed brilliantly in the just-concluded Champions Trophy, the team-management took no risk with him. Moreover, he had led Mumbai Indians to the Indian Premier League title prior to the Champions Trophy and the selectors decided to give him and his Mumbai Indians teammate Jasprit Bumrah a much-needed break.
"We have Ajinkya who we had as a back-up opener in the Champions Trophy. He will start for sure with Shikhar Dhawan (in West Indies series). He is someone who has done well at the opener's slot," said Kohli ahead of the first ODI.
The decision means Rishabh Pant will have to wait for some more time before getting a chance at the top-order or will be hoping to get a chance in the middle-order.
Kohli further said that opening the innings in limited-overs format suits Rahane.
"He has batted in the middle order also but we see him to be more powerful in the opening slot, that is where he can play his game the best," Kohli said. "So, during the course of all these five games, Ajinkya will open."
Rahane's stats as an opener in the ODIs have not been promising in recent times. The last time he opened for the Men in Blue, he managed only 143 runs in five outings against New Zealand. On the other hand, Pant has emerged as one of the most exciting talents in the country. The 19-year old hard-hitting batsman grabbed the attention when he scored a belligerent 308 off 326 balls against Maharashtra in Ranji Trophy last year. He followed it up with a 48-ball hundred against Jharkhand, one of the fastest first-class centuries by an Indian and finished Ranji Trophy as its fourth-highest run-getter with 972 runs in only 8 outings.
In this year's IPL too, he made a big mark with some entertaining knocks including the stunning 43-ball 97 runs knock that helped the Delhi Daredevils to chase down 208 against Gujarat Lions. But with the team willing to have Rahane as an opener, Pant will have to wait for some more time.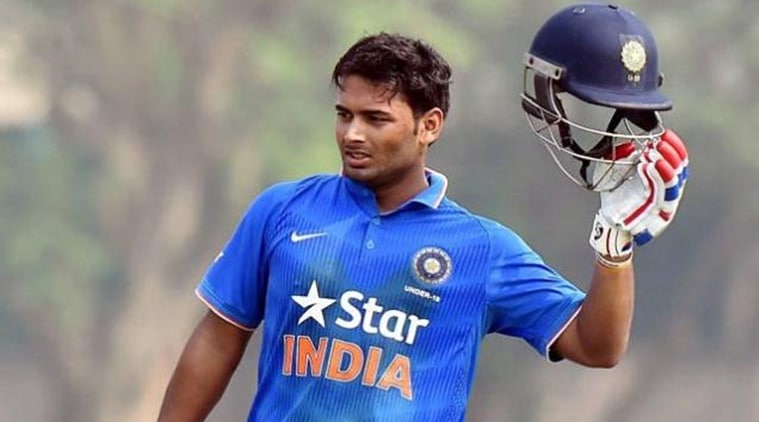 The five-match series is expected to be a cakewalk for the Men in Blue. Virat Kohli & Co. are coming off a good campaign in the Champions Trophy where they finished runners-up and are expected to face little difficulty against the ninth-ranked ODI team which drew their last ODI series 1-1 against Afghanistan. However, Kohli is not willing to take Windies lightly.
"In international cricket, every game is an opportunity for the players to go out and do something. It improves your confidence whenever you come out at the international level and play. It is not about taking any opposition lightly. You have to come out and play good consistent cricket. It is another series we are looking to play good cricket. I am absolutely certain that the players are committed to playing their best," said the captain.