The International Cricket Council (ICC) has officially sanctioned the T10 League, based in the UAE, ahead of the start of the second season.
Meanwhile, the last time the organisers only took the permission from ICC to stage the event. However, this time, they have got the official sanctions according to the organisers of the game.
Shaji Ul Mulk, the chairman of the T10 League, admitted it would be a massive boost for all the stakeholders of the tournament. He also noted that this gives them the responsibility to ensure its growth every year.
"This sanction from ICC for T10 League gives our partners, stakeholders and more importantly the players a much-needed boost. Having said that, it additionally gives us the responsibility to ensure we keep growing year-on-year and make this format globally acceptable," Shaji said.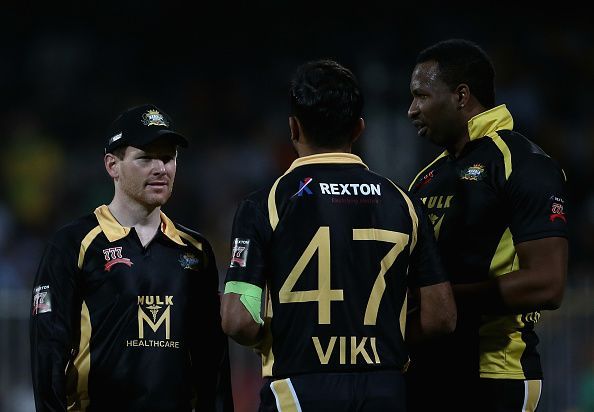 Emirate Cricket Board official spokesperson, Zayed Abbas said is essential to ensure that cricketers get an experience to remember.
"We shared the vision and belief of the organisers in this format. From here on, it is important to grow the league and the format and ensure that players, teams and the fans get an experience to remember," Abbas said.
The tournament will have two more teams this year, making it an eight-team league. Moreover, spread over eight days and the United Arab Emirates will host this tournament later this year.
Sharjah hosted the first edition of the tournament from 14th to 17th December, last year. Furthermore, a full game is played over a span of 90 minutes. Several past and present cricketers plied their trade in the T10 League last year. The likes of Eoin Morgan, Darren Sammy, Rashid Khan, and retired stars like Virender Sehwag and Shahid Afridi took part.