"Sachin Saga Cricket Champions' is the latest online game that has hit the market which can be downloaded both in Android and iOS phones. The game was launched by the master blaster Sachin Tendulkar himself; the game offers some interesting graphics and levels which can be conquered as the game progresses.
The game assigns you to perform tasks such as chasing targets to win rewards which can be used later to unlock legendary cricketers, which makes the game far more interesting.
Here is a list of top five wicket-keepers, who are highly rated in this game:
Also Read: Sachin Tendulkar Conveys Rajya Sabha Message Via His Twitter Handle
Mahendra Singh Dhoni: 175
The most successful captain India has ever produced, Dhoni is one of the best in the business. Technically not so sound, Dhoni's reflexes and on-field improvisation with the gloves on is what that sets him apart from the rest. A cool and calm character on the field, Dhoni is considered to be one of the best finishers in the limited overs game as he averages over 50 batting at No 5 & 6 positions all through his career.
Dhoni is lightning quick with his stumpings and has been a major contributor to this discipline not only for India but world cricket.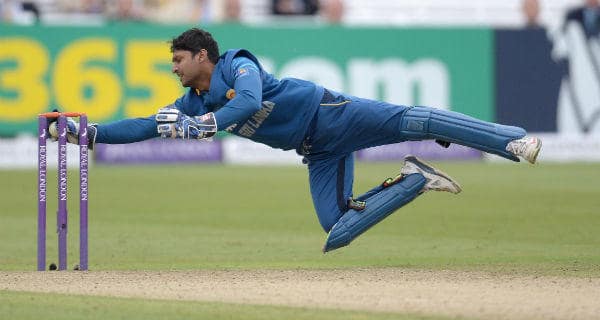 Kumara Sangakkara: 160
One of the best cricketers ever produced in Sri Lanka, Sangakkara's free-flowing cover drives was a treat to watch for the spectators. His glovework behind the stump also sets him class apart as he is technically very sound to cushion his world-class batting.
One of the most consistent batsmen, Sangakkara has scored 14,324 runs in ODI cricket, and 1,382 runs T20s, the shortest format of the game. To add to that, he has also taken 427 catches and made 119 stumpings in LOIs.
It is no surprise that he is so highly-rated in this game.
Also Read: Virat Kohli Lauds Sachin Tendulkar's Message for the Nation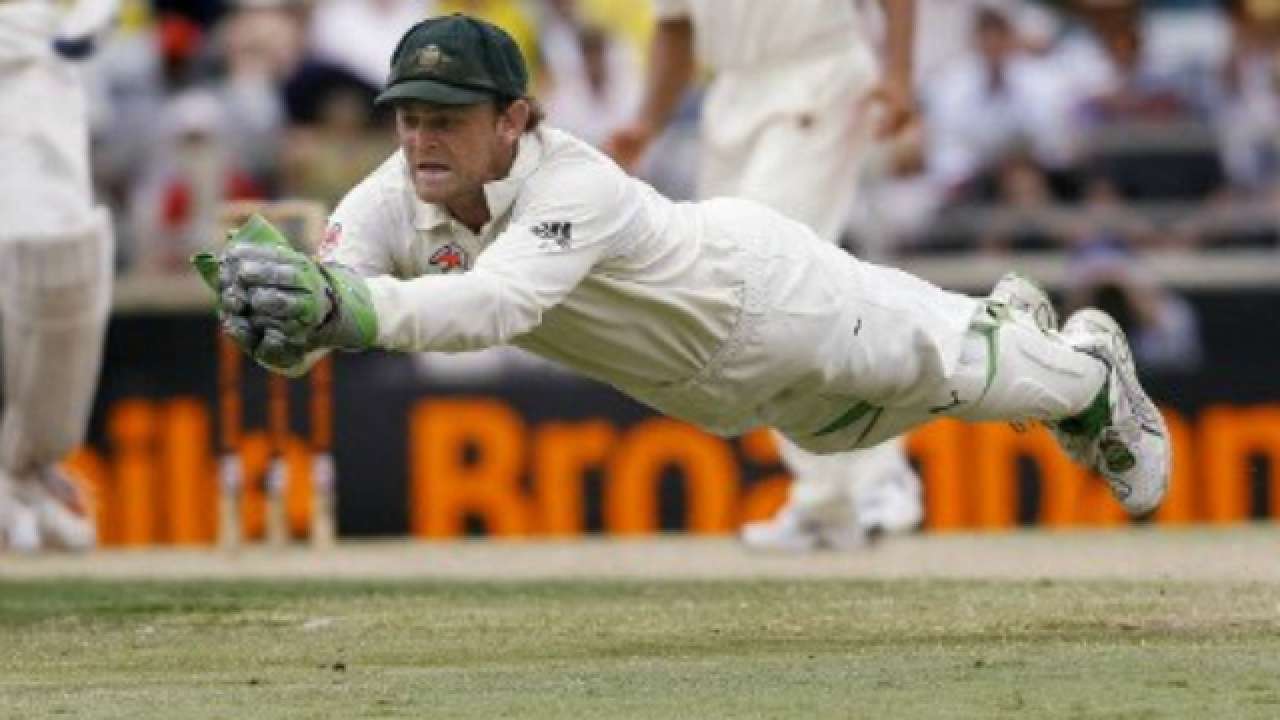 Adam Gilchrist: 140
One of the best wicket-keepers of all time, Adam Gilchrist has done a world of good on how wicket-keeper's will be treated. Gilchrist's power with the bat in the middle order was always something Australia can rely on when they were in trouble. He also formed a formidable partnership with Matthew Hayden as an opening pair to change the perception of starting an ODI innings.
Having scored 9,619 runs from 287 ODIs, Gilchrist was a force to reckon with in the fifty overs game and his flexibility behind the stumps certainly added to his flair.
Quinton De Kock: 107
The wicket-keeper batsmen is currently one of the promising talents in South Africa facing the new ball in the limited overs game. With a good player of short deliveries, De Kock has provided South Africa with brilliant starts pairing with Hashim Amla.
De Kock starts as an obvious choice in the 'Sachin Saga' squad and is also the highest rated cricketer in the starting eleven with 107 batting considering his contribution to South Africa's top-order.
Also read: Harbhajan Singh Backs Sachin Tendulkar's Speech Posted on Twitter
Jos Buttler: 80
England's wicket-keeper batsmen is one of the most dangerous limited-overs batsmen in the world currently. An experienced cricketer, Buttler has represented England in 99 ODI games and 57 T20I's.
The Englishman has 80 points beside his name. Although it doesn't justify his standards in the game, it qualifies him to be in top five wicket-keepers.