Last Update on: May 3rd, 2021 at 10:37 am
Stay up-to-date with the latest teams!
Join our Telegram channel and never miss a single lineup change post-toss. 🔄📢

Cricket is one of the major sports in the world. The sub-continent nations adore the game and the fans in all those regions worship cricketers like gods. In the current situations, fans who visit the stadium to watch their most cherished athletes even get to meet and click selfies with them that turns out to be one of the most memorable moments of their life.
But as much as unique their talents may be, their faces may not be. Existence of our doppelganger is most likely a myth, but if looked carefully, one can find similar faces of some of the most famous names in the cricketing world.
Here we take a look at Ten Most Famous Cricketers And Their Doppelgangers: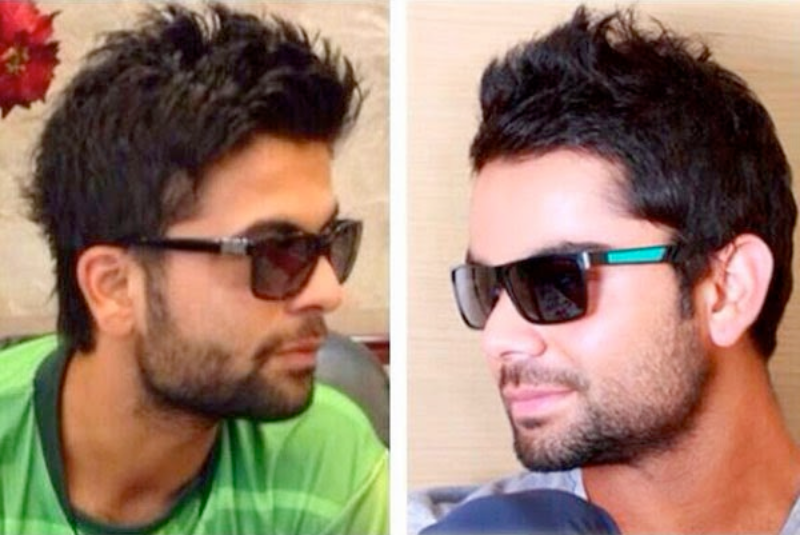 Not many can debate about their resemblance. This is one of the few in the list which bears the likeness of one cricketer to the other. Ahmed Shehzad and Virat Kohli belong to rival-cricketing nations; however, are much alike in terms of looks.
The face cut and their beard style if looked at closely bears plenty of resemblances. Additionally, both are good fielders as well.
However, when looked at the current situation, the Pakistan opening batsman is nowhere to be seen in the national scene due to his lack of commitment.
In contrast, Virat Kohli has transformed himself into one of the greatest batsmen of this era and is the captain of the Indian team. Apart from that, Shehzad has found himself in the middle of a lot of controversies which Kohli also has.
However, the Indian captain has also displayed his sportsmanship in certain situations which sets him apart.