Be it any country that plays cricket; cricketers have transformed into role models. The likes of Sachin Tendulkar, Kane Williamson, and Adam Gilchrist are not only known for their exemplary sporting skills but also their conduct on the field. Hence, the word hatred rarely gets associated with them even if they don't deliver in terms of performances.
Also Read: Krunal Pandya Names His Favourite Overseas Cricketer Ever
On the other hand, surprisingly, there do exist a few, who most fans dislike. These men consistently have had a history of wrong-doings on the field, including claiming doubtful catches and using obscene language on the players and umpires. Thus, such players often come under the spotlight for all the wrong reasons.
We take a look at ten most despised Cricketers:
Ahmed Shehzad: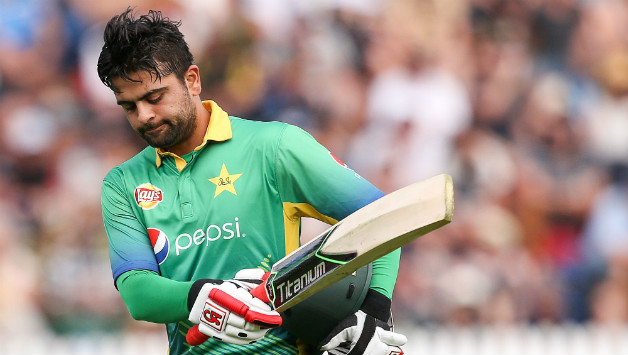 Ahmed Shehzad is one of the most talented batsmen that Pakistan has tried to nurture it over a long time. He is often known for his confident stroke-playing with an attacking intent along with a spirited display on the field. Shehzad is also widely dubbed as the Virat Kohli of Pakistan, mainly due to his looks. Except that the former Pakistan opening batsman has remained poles apart from the Indian captain when it comes to performances. The Lahore-born batsman has lacked the discipline and commitment to make it big.
Controversies also have been part and parcel of Shehzad's career. During a One-day international between Sri Lanka and Pakistan in 2014 in Dambulla, the 28-year old persuaded Tillakaratne Dilshan to convert himself to Muslim. A camera caught him saying " if you are a non-Muslim and you turn Muslim, no matter whatever you do in your life, (you will go) straight to heaven. That was indeed disgraceful to make comments regarding religious issues, especially when on a foreign tour.
Also, in 2015, Ahmed Shehzad claimed a catch against Sri Lanka in 2015, which clearly hit the ground. The ball hit the ground while the fielder made it look like he had clung on to a difficult catch. With the help of replays, the umpires overturned the decision to not out, which was initially given out. That was an instance of bringing the game into disrepute.