Matthew Wade doesn't feel that Hasan Ali dropping his catch affected the result of the Pakistan vs Australia match of ICC T20 World Cup 2021. Wade feels that Australia were in a good position at the time when the incident happened. Matthew Wade slammed a match-winning knock of 41 runs off 17 balls to help Australia win the match.
However, a crucial moment during the game was Hasan Ali dropping Matthew Wade's catch in the 19th over. Wade smashed a flight shot towards mid-wicket. Hasan Ali ran towards the ball, but he dropped the catch as the ball went through his hand. Later, Wade slammed three consecutive sixes to bag the victory for the team.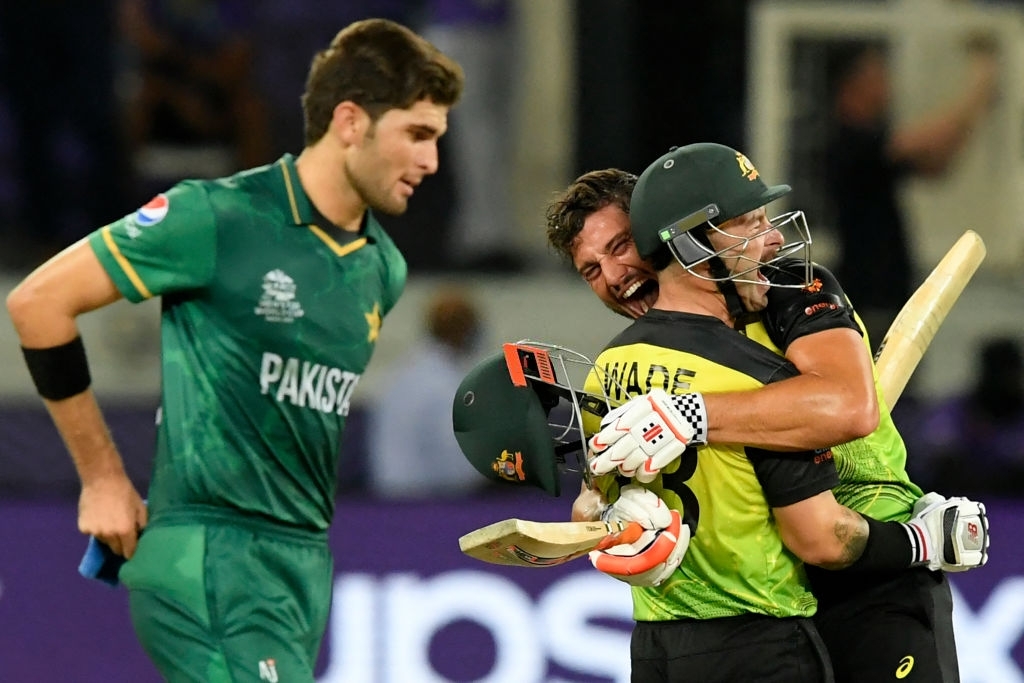 Also Read: T20 World Cup 2021: Mohammad Rizwan's Determination And Tenacity Shows His Spirit Of Performing For The Country – Pakistan Team Doctor Najeeb Soomro
I Felt Like Game Was Starting To Swing In Our Direction At That Stage Anyway: Matthew Wade 
During the post-match presentation, Matthew Wade said that he feels that Hasan Ali's drop catch did not change the outcome of the match. However, wade also mentioned that if the incident had occurred three or four before, it could have affected the game a bit more.
"I think we needed 12 or something, 14 maybe at that stage. I felt like the game was starting to swing in our direction at that stage anyway.

"I think by the time that the catch drop went down I was pretty confident we were in a really good position to get the runs. If that had happened three or four overs before hand, that would dictate the outcome of the game a little bit more," Wade said.
Talking about the incident, Pakistan skipper Babar Azam said that the catch would have changed the scenario of the game. However, he also backed Hasan Ali and said that he has won many matches for Pakistan.
"If the catch was taken then the scenario would have been different but it is part of the game. He (Hasan Ali) is my main bowler and he has won many matches for Pakistan. Players drop catches but he is a fighter and I will back him.

"Everybody doesn't perform everyday. There is a day when one performs, it was just not his day. He is down and we will lift his mood. People will talk but we keep playing," Babar Azam said during the post-match presentation.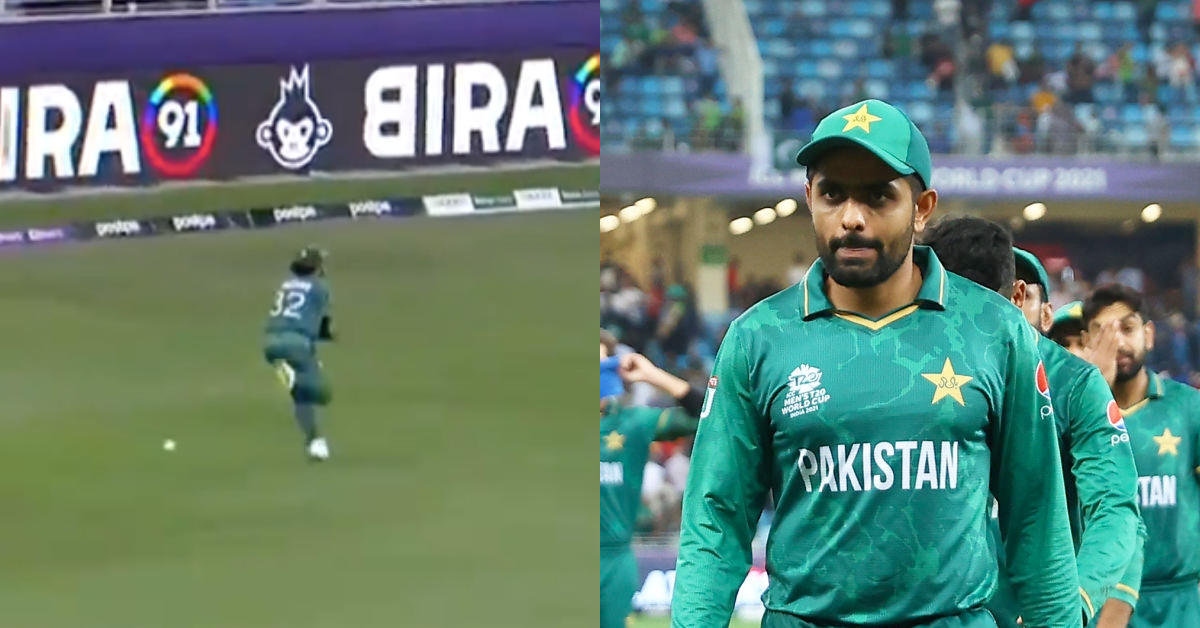 Australia defeated Pakistan by 5 wickets in the semi-final of ICC T20 World Cup 2021. Batting first, Pakistan posted a total of 176-4. Mohammad Rizwan slammed 67 runs while Fakhar Zaman scored a 55-run knock.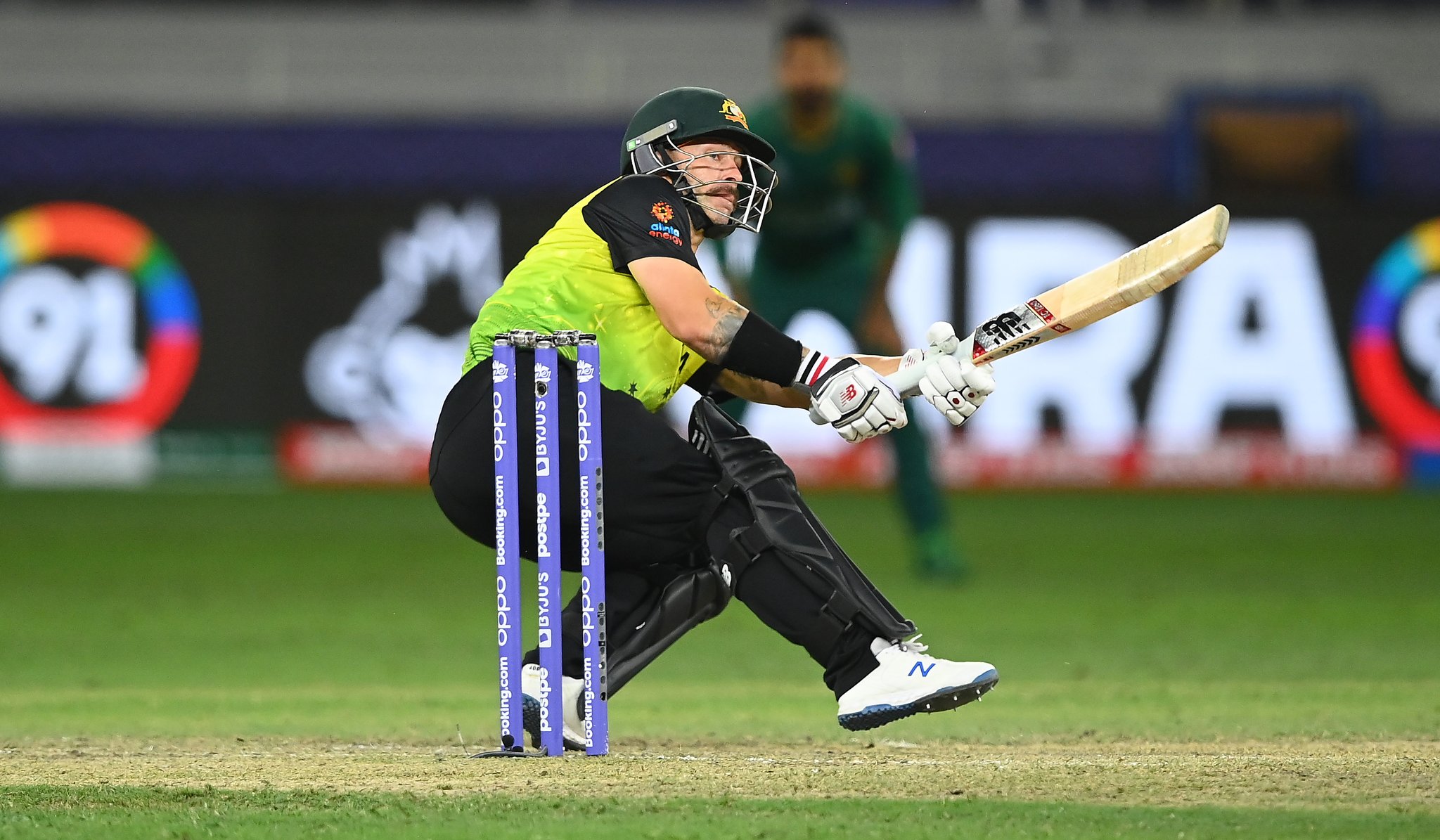 Also Read: Remember The Joy Hasan Ali Has Given You – Shadab Khan Asks Fans To Not Do Personal Attacks After Pacer's Poor Performance In Semi-Final Loss vs Australia
For Australia, David Warner smacked 49 runs while Matthew Wade slammed a quickfire 41 to win the match for the team. Marcus Stonis also scored unbeaten 40 runs. Now, Australia will lock horns with New Zealand in the final on November 14.