Last Update on: February 19th, 2022 at 10:32 am
Virat Kohli scored a classic-looking 52 in the second T20I in Kolkata. It was his 30th T20I fifty, that gave India the impetus to get to a score of 186/5 in their 20 overs. Rishabh Pant (52*) and Venkatesh Iyer (33) then added a 76-run stand in the final overs to take India to that total.
In the end, West Indies fell short by 8 runs, despite the best efforts of Nicholas Pooran (62) and Rovan Powell (68*). They added 100 together but the Indian death bowling of Bhuvneshwar Kumar and Harshal Patel proved to be better on the night. Windies thus lost the T20I series as well on the back of their ODI series loss.
During his innings, Virat Kohli brought out his A-game in the one-liners against opposition skipper Kieron Pollard. In the third ball of the 8th over of the Indian innings, Kohli tried to hit one past the bowler but Roston Chase fielded it and tried to run out Rohit Sharma. The ball hit Rohit on its way as he was caught off guard. The Indian skipper was however quick to get back to the non-striker's end.
Kieron Pollard fielding at short mid-on also tried to run out his Mumbai Indians teammate. Meanwhile, the stump mic caught Kohli saying to Pollard, "Can't run him out like that Polly", followed by a smile by Rohit.
Virat Kohli to Pollard when he was trying to run out Rohit in a funny way.
"YOU CAN'T RUN HIM LIKE THAT POLLY" pic.twitter.com/XasccpaEe5

— Cricket Holic (@theCricketHolic) February 18, 2022
Rohit and Kohli added 49 together for the second wicket before Rohit was dismissed by Roston Chase in the very same over. The duo had a chance to bring up 1000 T20I runs as a partnership but fell short of it. While Rohit was dismissed for 19, Kohli went on to score a brilliant 52.
Virat Kohli Added 49 Runs With Rohit Sharma For The Second Wicket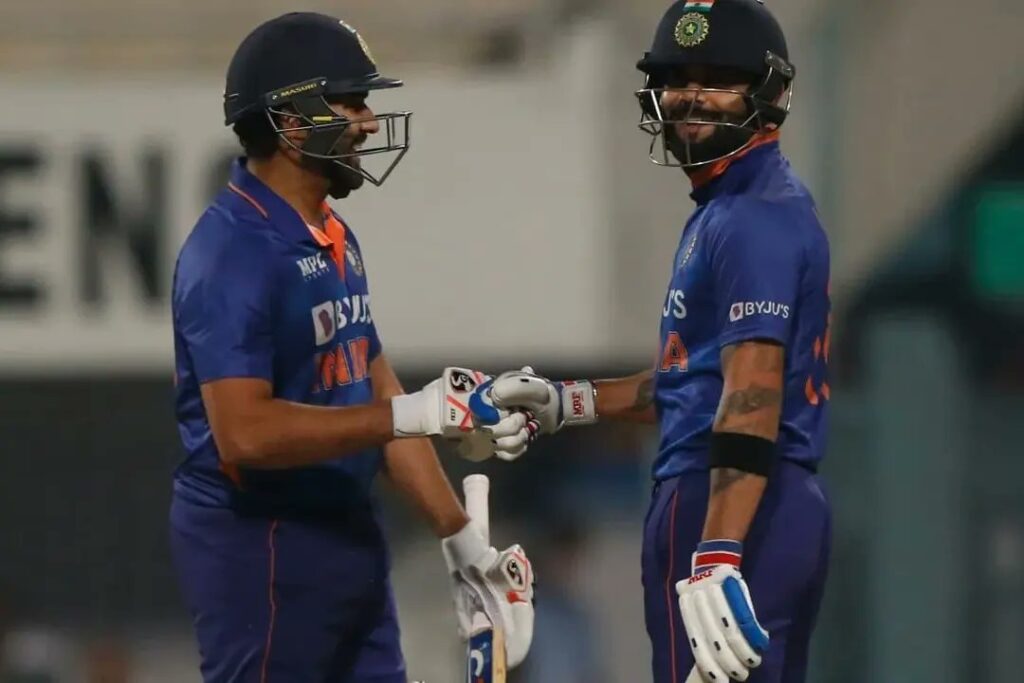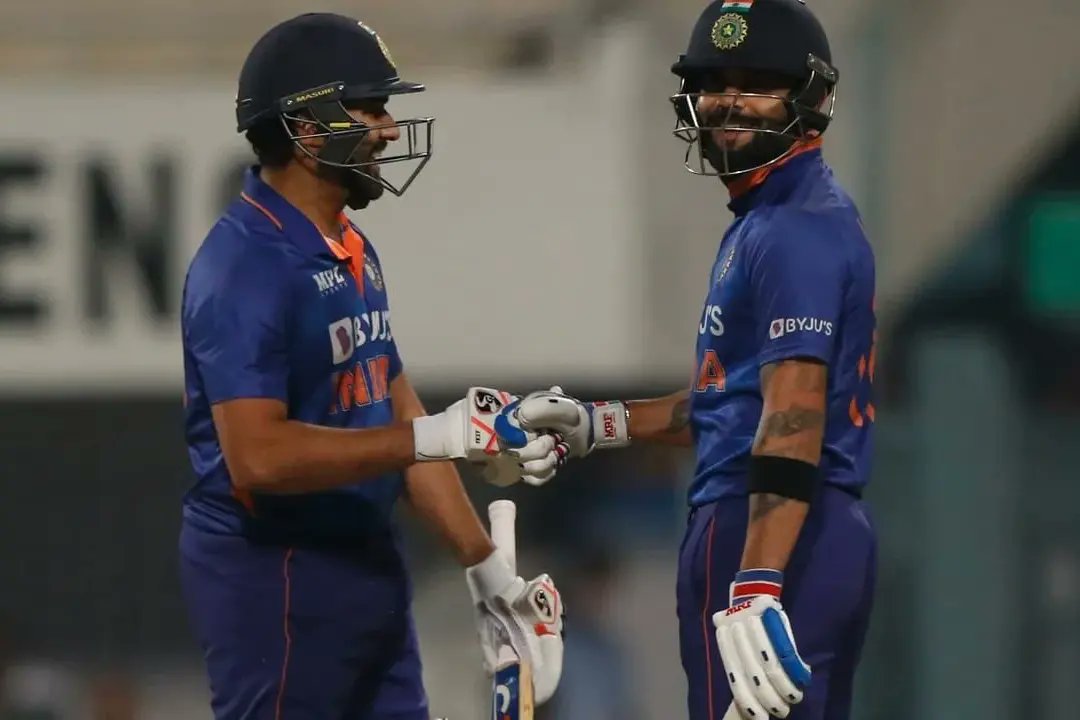 "For me it's always been an opportunity to bat well under different situations for the team, today when I went in I decided to be positive then we lost a few wickets. I wanted to continue in the same way, probably disappointed to get out at the time I did because I set up the game nicely for me to go hard in the last 4-5 overs which is the way I bat, which is my strength. I was happy that I went out with clear intent today, not think so much about whether I should try my shots or not and it came off. It's a nice way to start that innings for myself" said Kohli about his innings in the mid-innings break.
Also Read: IND vs WI: Fine With Wherever The Team Wants Me To Bat: Rishabh Pant