The Asia Cup 2018 is set to be held in the United Arab Emirates (UAE) this time and will be played at the Dubai and Abu Dhabi Cricket Stadiums respectively. It has been scheduled from September 15, 2018, where the two Asian countries will face off against each other. Sri Lanka will play their first match against Bangladesh. And in the opener, there are five players to watch out for.
However, the ICC Cricket World Cup 2019 not too far, each team will try their best to win the Asian title in the Asia Cup 2018 to get some momentum behind them. It will also be an excellent opportunity for each team to work on their combinations and lineups before the main event.
The five Full Members of the Asian Cricket Council (ACC) will take part in the tournament: Afghanistan, Bangladesh, India, Pakistan, and Sri Lanka. They will be joined by Hong Kong, who won the 2018 Asia Cup Qualifier tournament.
However, each of the six-team has some very exciting batsmen in their squads.
Meanwhile, let us look at the five players to watch out for Sri Lanka and Bangladesh match.
Mustafizur Rahman:
Mustafizur Rahman was the quickest bowler for Bangladesh to get 50 wickets in One-day internationals. He has established himself as a world-class bowler in a very short span of time.
However, he grabbed everyone's attention in his first ODI series itself bagging 13 wickets to his name in three matches.
However, his magnificent performance helped Bangladesh to win their first ODI series against India.
In 2016, he registered himself as Bangladesh's best bowler in World Twenty20 picking nine wickets in three games.
Later, he had shown his wonderful effort in the Indian Premier League (IPL) where he took 16 wickets and helped Sunrisers Hyderabad (SRH) to win the title.
Furthermore, he is has done through several injuries that had affected his game to an extent. He is fit and ready for the Asia Cup 2018 and will try to register his place for the next year's World Cup.
Mushfiqur Rahim
Mushfiqur Rahim is the third most experienced player in the Bangladeshi side after Mashrafe Mortaza and Shakib Al Hasan regarding ODI appearances.
However, he is too quick behind the stumps and regarded as the best wicket-keeper in Bangladesh cricket history. He has played 187 matches for his team and had close to 5000 runs to his name in ODIs.
Moreover, he was the captain of the team and has reached the final of the 2012 Asia Cup. He is not leading the team For the Asia Cup 2018, but his capabilities and experience will surely help Bangladesh on the field.
Akila Dhananjaya: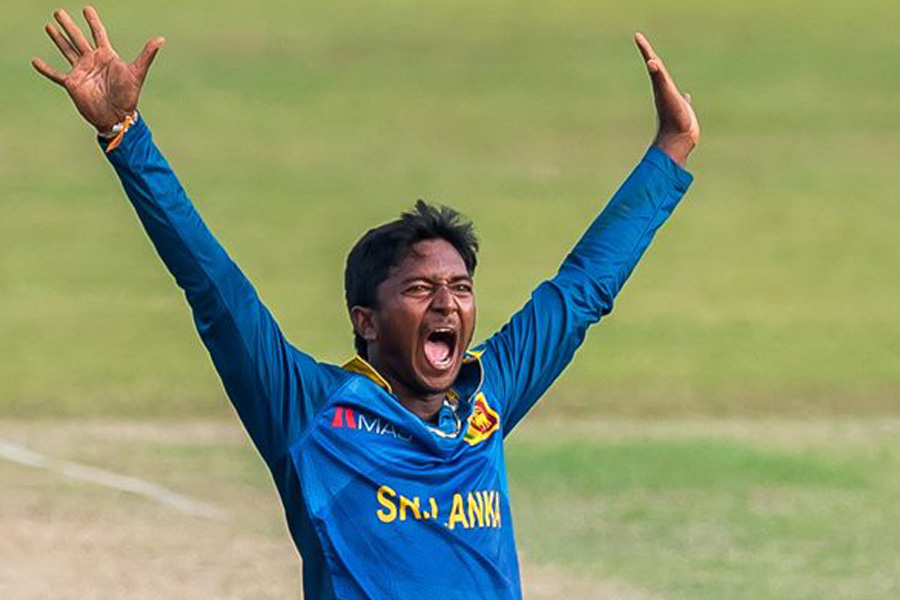 Akila Dhananjaya is a talented off spinner from Sri Lanka, and his bowling variations have troubled the best of batsmen. He has two six-for in ODI'S, against India and South Africa.
Dhananjaya has been impressive for Sri Lanka in the limited matches that he has played for Sri Lanka. He also has an ODI half-century.
The 24-years-old, Akila can be an essential role for Sri Lanka who will try hard to come out of the crisis winning the coveted trophy. He claimed six-for twice which is a sign that he will be a prime spin bowling option for Sri Lanka for the Asia Cup 2018.
He played 24 ODIs for Sri Lanka taking 35 wickets so far with an economy of 5.18 and will try to put up a good show to make his spot for the next year's World Cup.
Angelo Mathews:
Dinesh Chandimal is out of the tournament with a finger injury. However, Mathews will be in the spotlight once again. Mathews is one of the best all-rounders for Sri Lanka and is equally good with the bat and ball.
Moreover, Mathews is coming back from a remarkable ODI series against South Africa. He averaged more than 78, and he will be in good form. He can make a tough job for the opposition.
Mathews can bat good in the lower-order and can take control of the innings. He can perform both the tasks with ease and will be keen to do the thing for his side.
Mathews is a player to look out in any format of the game. However, the upcoming Asia Cup could once again show why he is one of Sri Lanka's finest players.
Lasith Malinga:
The Yorker specialist, Lasith Malinga is not in a great form. The injury-plagued 35-year-old has been in and out of the team for a long time. His last appearance was in Colombo against India in 2017.
However, he has impressed the selector with his performance in the domestic T20 series. He is said to have bowled several toe-crushing yorkers and slow balls to good effect. He played 198 ODIs for his nation picking up 301 wickets averaging 28.92.
Moreover, with the World Cup approaching fast, the Asia Cup 2018 would be the ideal time for him to get back to form for Sri Lanka against Bangladesh in the opener among one of the senior players.
Related posts