Shardul Thakur's career is still a pretty young one in international cricket. However, the Mumbai cricketer has developed himself into a useful all-rounder. He is a part of the Indian squad in the ongoing third and final Test in Cape Town. He has taken 11 wickets so far in the series and has contributed a few crucial runs for his team.
One which stands out is the 28 off 24 balls Shardul Thakur scored in the second innings of the Johannesburg Test match. Though India lost the match, his contribution with the bat was important. Ahead of the third day's play, he opened up on his role in the side and said if he is a batting or a bowling all-rounder.
"Frankly speaking, I don't think about whether I'm a bowling allrounder or batting allrounder. , "It's all about creating an impact when I'm out there and do something for the team. At the end of the day, I want my performance to be counted in a way that it helps the team to win," Thakur said while speaking to the broadcasters.
Shardul Thakur further said that the match is evenly poised with still a lot of time left in the game for a result.
Game Is Evenly Poised: Shardul Thakur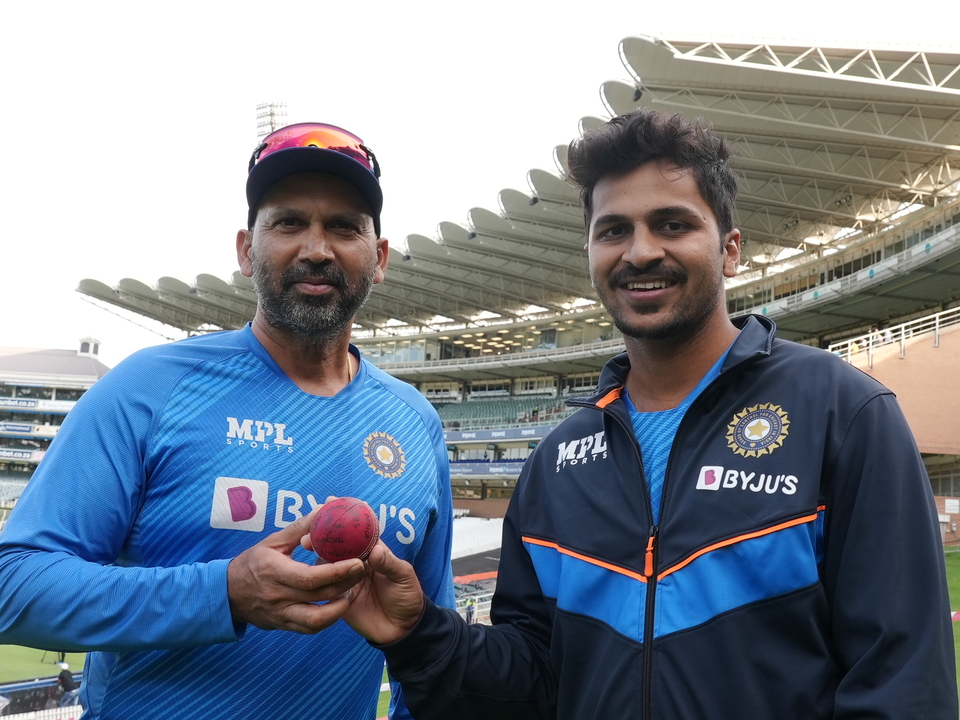 "I think the game is evenly poised. It's totally a second innings game now and there is a lot of time left in the game. There is still some life in the pitch and help for the bowlers. The batters can also score runs, so it can go anywhere," he said.
He concluded his interaction by keeping his opinion on the pitch and how it might play on the third day. The first two days saw a lot of wickets fall while South African Keegan Petersen showed that runs can be scored if the batsmen apply themselves.
"We've talked about the pitch a lot, there is something for the bowlers but like I said earlier, if you play good cricketing shots, you can score runs. I think to bat well in the third innings is the key, and then take it from there. I don't have any specific number (target) but looking at history, any score over 300 will be hard to chase," Thakur said.
India finished day 2 on, 57/2 leading by 70 runs. They lost two wickets early in the piece on day 3 as the experienced Ajinkya Rahane and Cheteshwar Pujara were dismissed cheaply.
Also Read: IND vs SA: Watch – Keegan Petersen Pulls Off A Blinder To Send Cheteshwar Pujara Back