Former India cricketer, Virender Sehwag revealed that it was a masterstroke from Sachin Tendulkar which eventually helped Mahendra Singh Dhoni to lift 2011 World Cup as Sachin told MS Dhoni to bat up in the order after the dismissal of Virat Kohli.
However, IndiaTV cricket expert Sehwag spoke about the iconic 2011 World Cup triumph.
Flamboyant Sehwah talked about Tendulkar on a show named 'Cricket Ki Baat'.  He moreover revealed the reason behind Dhoni to bat up in the order against Sri Lanka in the final match.
Furthermore, Sehwag also revealed that his opening partner Tendulkar told Dhoni to bat up in the order. Kohli dismissed scoring 35 runs in the final match.
Moreover, Tendulkar told Dhoni that if a right-handed batsman gets out then, India should go for a right-hand batsman.
However, if a left-handed batsman gets out then, India should go for a left-hander. So, instead of Yuvraj Singh, Dhoni played at number four in spite of  Yuvraj, who was in a terrific form.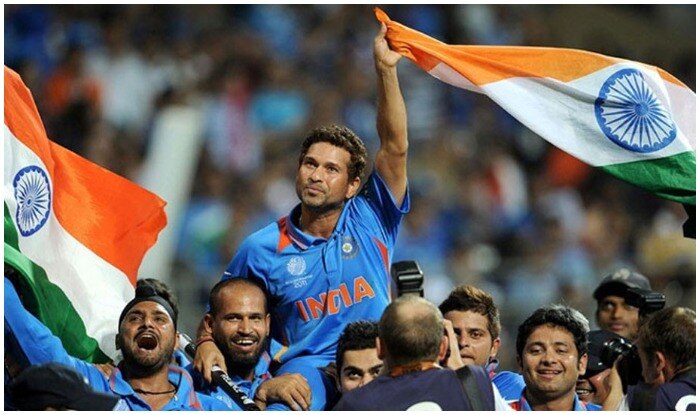 "Sachin Tendulkar told MS Dhoni, if a righty gets out, then go for a righty and if a lefty gets out, go for a lefty. And then Virat Kohli got out, and in place of him, MS Dhoni went to bat, and that's why Yuvraj Singh didn't play at number 4 despite being in good form,"  Sehwag explained.
Also, the former captain, Dhoni played an unbeaten knock of 91 runs in the final. Gautam Gambhir also played a brilliant knock who scored a sensible 97 runs.
Meanwhile, Dhoni hit a six to clinch India's second World Cup in the over of Nuwan Kulasekara. He was awarded the 'Man of the Match' award for his splendid innings.
Moreover, Sachin Tendulkar advised India to counter Sri Lanka bowling line up, especially the great spinner Muttiah Muralitharan. India had won the 2011 World Cup for the second time as Virender Sehwag hailed the team overall effort.