The India National Cricket Team has grown from strength to strength in the last couple of decades. Indian cricket history dates back to the pre-independence era. However, the actual uprise and the domination in world cricket has begun in the 2000s. Although the Men in Blue won the 1983 World Cup trophy,  it was in the 2000s that a flurry of Indian players represented the national team and started winnings games on a consistent basis at home and at away venues as well.
Today, the Indian Cricket Team is among the best cricketing nations that there has ever been. It surely reflects when we take a look at the ICC Rankings of the Men in Blue in the last 20 years across formats. With the game becoming challenging day by day, Indian cricket has evolved manifold and one of the reasons behind the uprise in the national cricketing structure has been the variety and versatility of players that have come through the ranks in the last 20 years.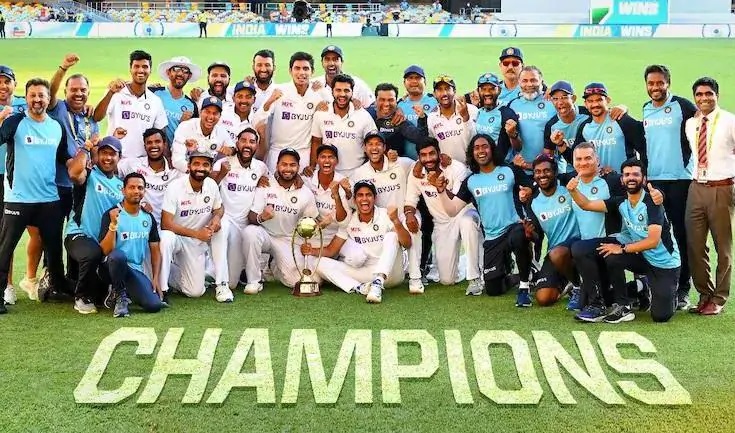 A lot of it boils down to the domestic cricketing structure that has been established in the Indian cricketing circuit. Tournaments such as the Ranji Trophy, the Vijay Hazare Trophy, and the Syed Mushtaq Ali Trophy have helped the Indian cricketing circuit to fuel players in various formats. Another prominent reason behind India's versatility has been the Indian Premier League. What started as a franchise T20 cricket tournament has now become one of the grandest tournaments in world cricket and a lot of Indian players have benefitted through the IPL.
The COVID-19 pandemic halt came as a massive blow for cricketing boards across the world. The stagnancy of cricket on the international circuit and the absence of fans from the stadiums have dented all multiple cricket boards financially. To ensure that a smooth circuit keeps on revolving, each cricket board will now be focused on playing more and more games so as to cover the financial losses incurred during the pandemic. More games mean more players and that's where team India sets itself apart on the world cricket map.
Cricketing legends across the world have acknowledged and appreciated the amount and quality of players that India has produced to represent the national side, irrespective of the stage. A fine example of India's sea of quality cricketers was the Australian tour in 2020 when the Indians beat the mighty Australians in the four-match Test series without their first-grade team. The triumph in Australia asserted that the Indian cricket structure is second to none in world cricket and that a pool of almost 50-60 players is ready to take on any side.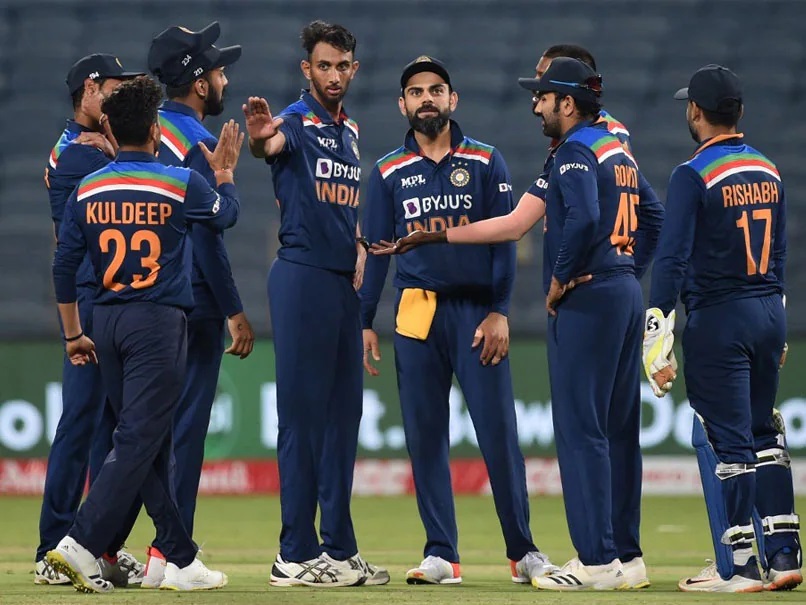 Another example of India's depth will now be seen when a second-string Indian team will travel to Sri Lanka in July for a 3-match ODI and a 3-match T20I series. The first team will be traveling to the United Kingdom in June for the ICC World Test Championship final and will remain there until September as they will prepare for a five-match Test series against England which will begin on August 04. Thus, a second-string Indian team will travel to the Sri Lankan island for the limited-overs tour.
Now that team India is confident of fielding different sides across multiple formats on a single matchday, we take a look at the 45 Indian players who can represent the Men in Blue in a Test match, an ODI, and a T20I on the same very day. In this story, we present a 15-member squad for each format that can beat any side in the world.
India's 45-Member Squad Which Can Play A Test Match, A One Day International, And A T20 International On The Same Day
Team India's Test Squad
Virat Kohli (c)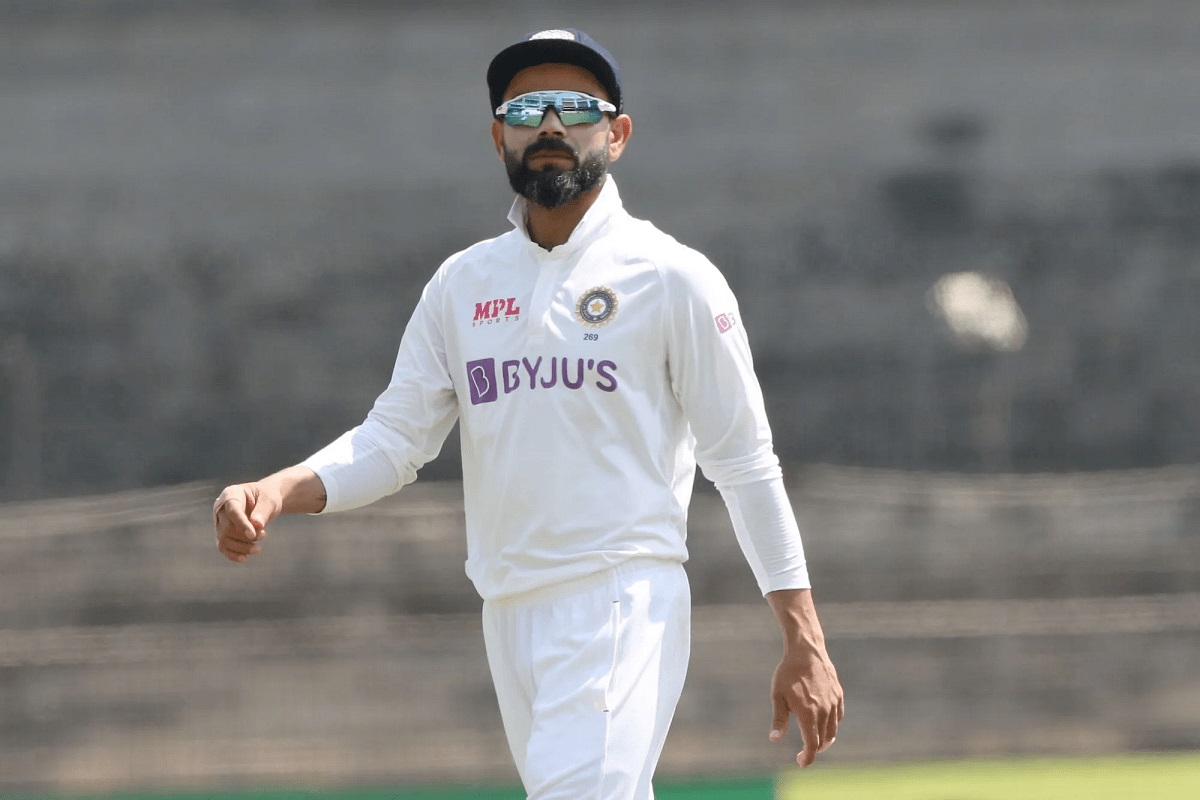 Indian skipper Virat Kohli has been leading the side across all formats for over more than 3 years now. He ascended the Test captaincy in 2014 and then took over as the Indian limited-overs skipper in 2017. Although during his reign, the Men in Blue have failed to win an ICC Trophy, Virat's contribution to India's Test cricket is exemplary.
For the last five years, team India have held the ICC Test mace which is handed over to the number 1 team in the ICC Test Rankings on an annual basis. This just goes on to show Virat's success as a leader in the longest format. Under his captaincy, the Indian Cricket Team has reached the ICC World Test Championship final and will battle it out against New Zealand from June 18-June 22 in England.
Ajinkya Rahane (vc)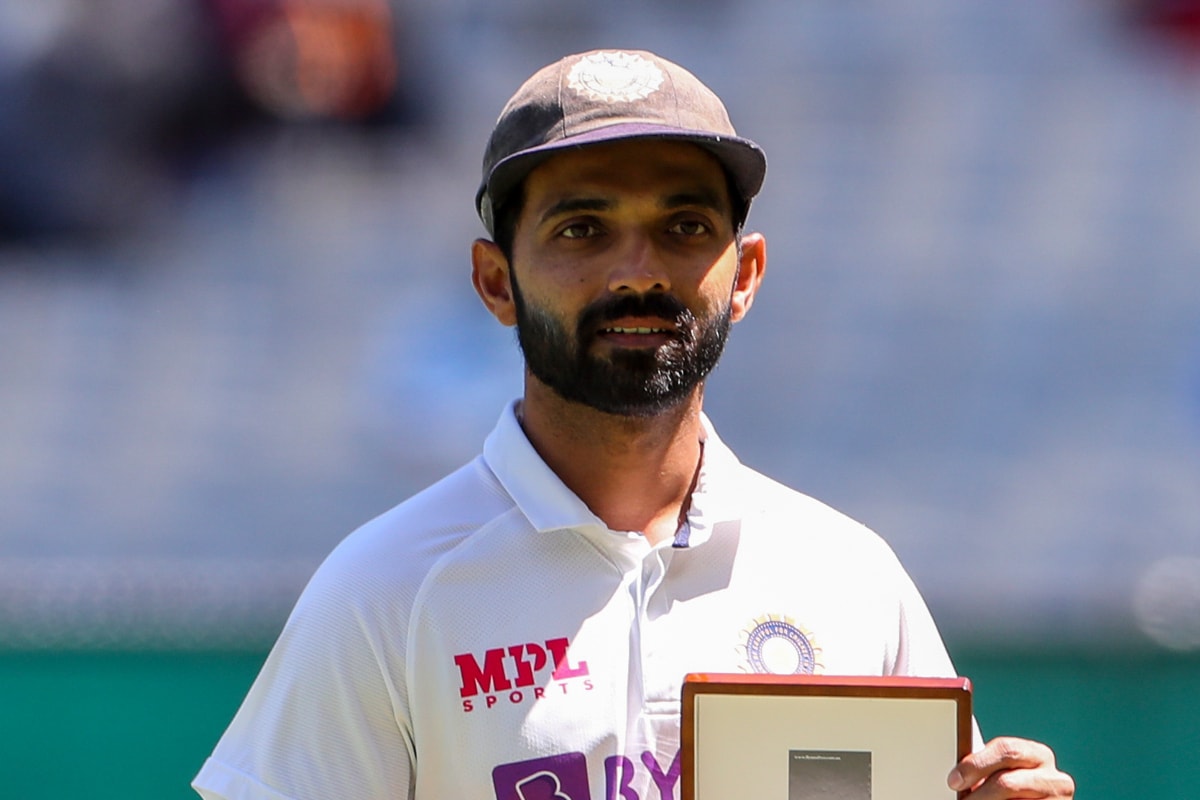 Ajinkya Rahane has been another pillar in India's uprise in Test cricket over the last 5 years. Rahane has been perfectly assisting the skipper Virat Kohli and has molded his game over the years as a Test specialist. His leadership skills are second to none and a prime example of it was portrayed in Australia earlier this year when he led the Indian team in absence of Virat Kohli in the last three games of the 4-match series.
Out of the three games that he led team India in, the national side won 2 games and drew a game. Eventually, the subcontinent giant went on to win the series. What made the win even more special was the bunch of the players that played for the team in absence of the senior players. Rahane's captaincy in the Border-Gavaskar Trophy 2021 will go down in the Indian cricket history books.
Rohit Sharma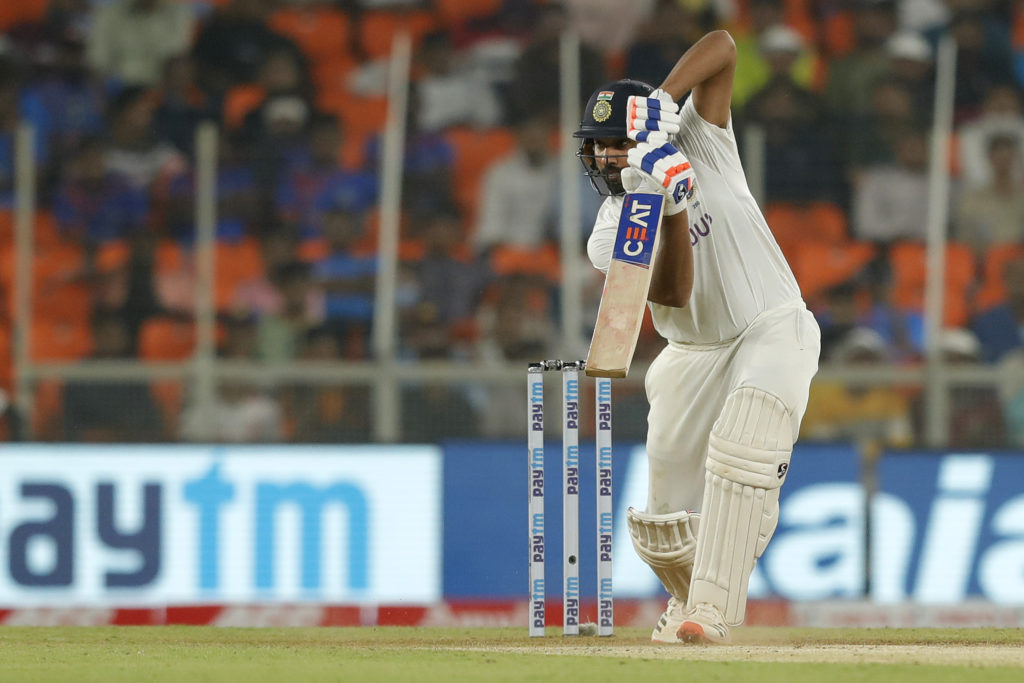 Rohit Sharma's hunger to establish himself as a Test batsman can be looked up to by a generation of cricketers. Initially considered as a limited-overs specialist, Rohit has asserted his authority as a Test specialist in the last couple of years and his consistency has been immaculate.
Ever since he has begun his journey in Test cricket, Rohit has gone on to play 36 Test matches and scored 2615 runs at an average of 46.69. What is staggering is his record in home conditions. Rohit Sharma has played 27 Test innings in India and scored 1670 runs at an average of 79.52 with 7 centuries and 6 half-centuries.
Cheteshwar Pujara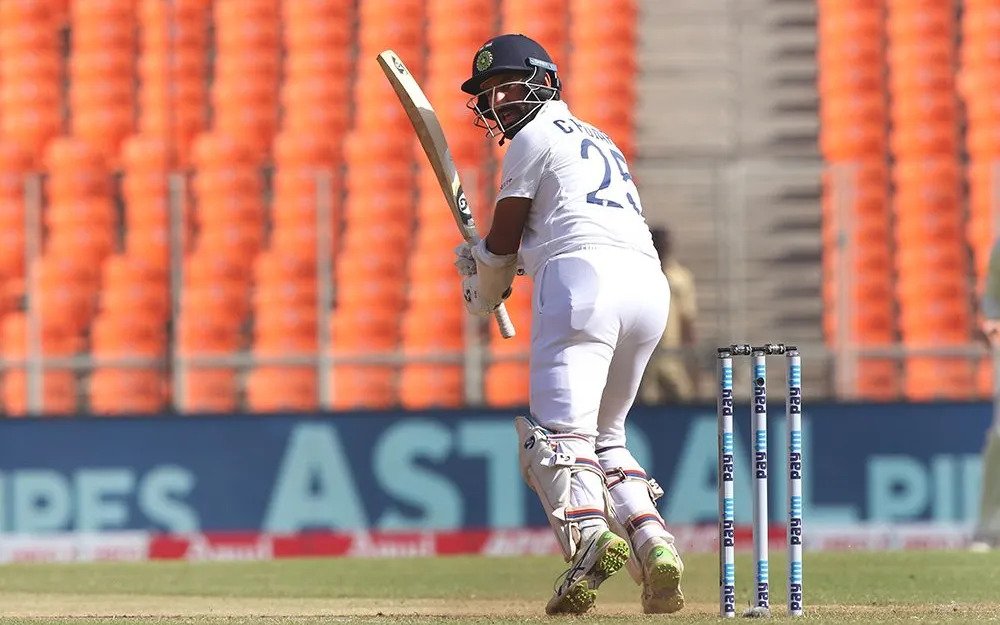 The modern wall of Indian cricket, Cheteshwar Pujara, has emerged as a true prodigal cricketing son of the former wall of Indian cricket, Rahul Dravid. If there has been any batsman that has the potential to frustrate world-class bowlers, Pujara is right on top of that list. Another pioneer of Indian Test cricket, Pujara will certainly make it into India's Test squad.
Pujara's Test stats boast of 142 innings wherein he has scored 6244 runs at an average of 46.59. In the process, he has smashed 18 centuries and 9 half-centuries. The 2018-19 Border-Gavaskar trophy was one of the greatest examples of how crucial Pujara is to India's Test setup.
Shubman Gill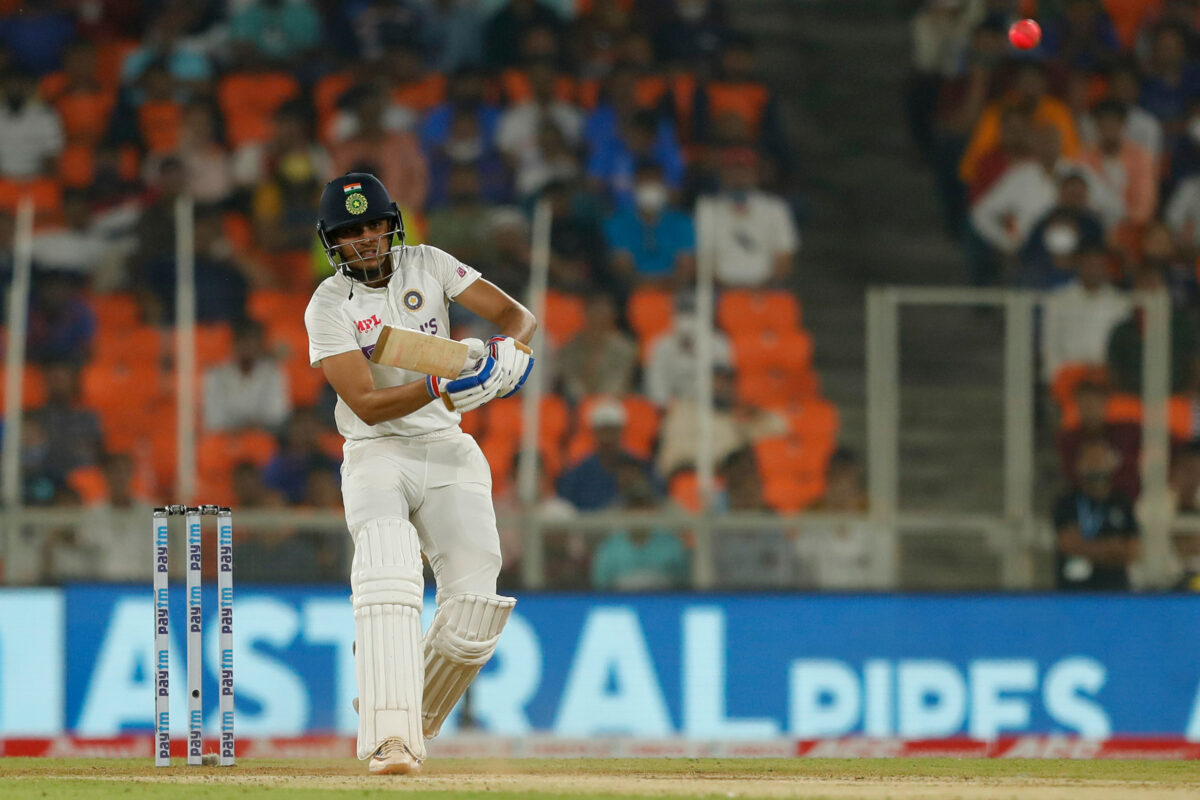 The newest addition to the Indian Test squad, Shubman Gill, is a player for the future. He first came to the limelight when he won the ICC Under 19 World Cup in 2018 and the young lad has never looked back since then. He was the silver lining when India traveled to New Zealand in 2020 as he smashed a marvelous double hundred in the daunting Kiwi conditions playing for India A.
His performance in the domestic circuit earned him a spot in the Indian Test team for the Australian tour and he made sure he didn't disappoint. Shubman Gill was the fourth-highest run-scorer for team India in the Border-Gavaskar trophy 2020-21 with figures of 259 runs in 6 innings at an average of 51.80 and a couple of half-centuries.
Mayank Agarwal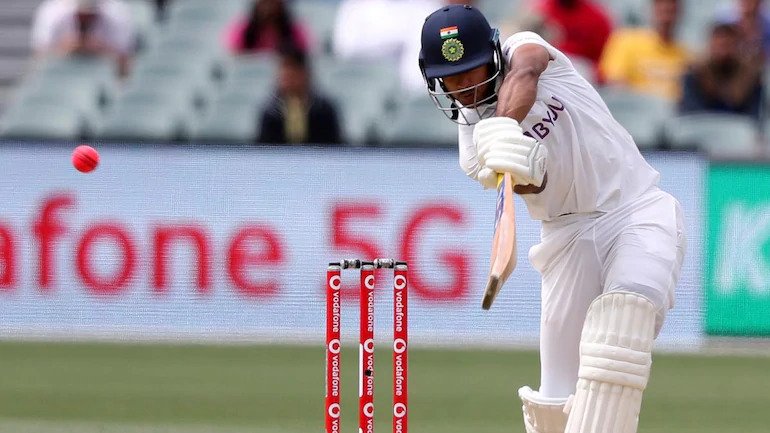 Mayank Agarwal, another prodigious batsman from Karnataka, showed his true might when team India traveled to Australia for the 2018-19 Border-Gavaskar trophy. His uprise as a Test batsman just moved forward from thereon. One of the most gifted batsmen in terms of skill, Mayank is yet to prove his temperament at the international level.
Recently, he had a poor tour of Australia. However, his figures in Test cricket are exemplary as the young batsman has gone on to score 1052 runs in just 23 innings in his Test career so far at an average of 45.73.
Rishabh Pant (wk)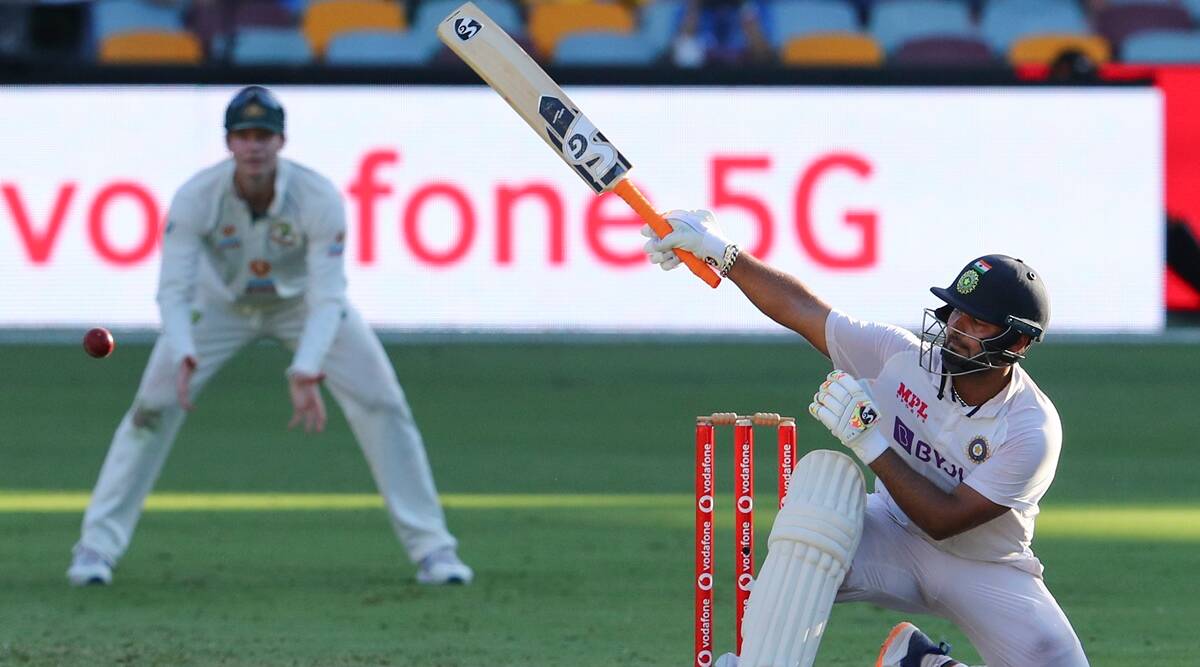 Rishabh Pant's journey in Test cricket, especially in the last six months has been none short of a fairytale. It all began with his counter-attacking masterclass against Nathan Lyon in the Sydney Test between India and Australia in the Border-Gavaskar trophy 2020-21. Since that knock, Pant hasn't looked back and has now become a favorite for team India across all three formats.
If there is a batsman in world cricket who can reverse lap James Anderson close to his 100, it has to be Rishabh Pant. Courage, talent, and hunger have been the defining character traits of Rishabh Pant and he just looks to take his skill to the next level with each game passing by.
Ravindra Jadeja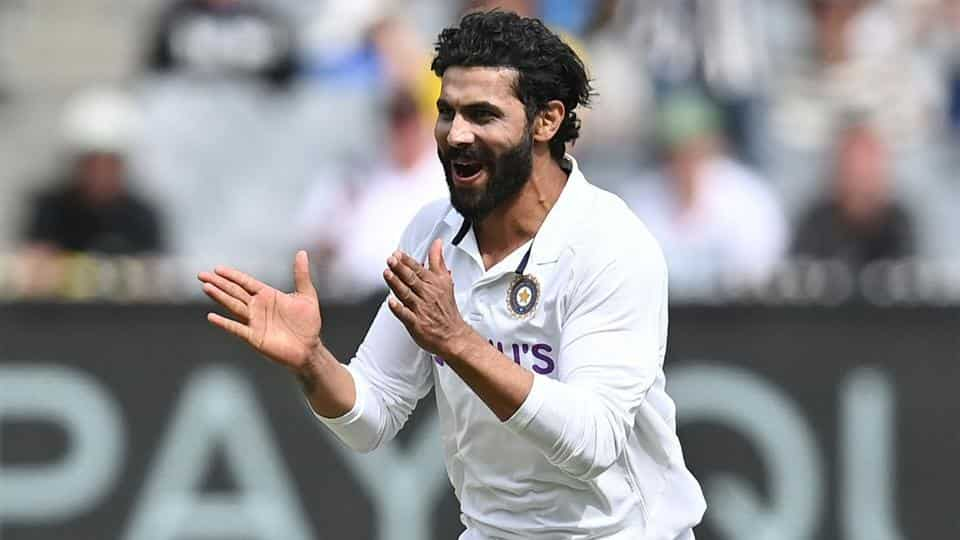 Ravindra Jadeja has emerged as the definition of a 3-dimension cricketer in world cricket in the last couple of years. From being termed as a bits-and-pieces cricketer to leaving the opposition in bits-and-pieces, Jadeja has come a long way in his journey. The improvisation in his batting is there for the world to see.
Ravindra Jadeja is the immaculate picture of the perfect all-rounder in modern-day cricket. His strength reflects even more at home games when he finishes the middle-overs in the blink of an eye. His contribution on the field is what makes him an indispensable asset for team India.
Ravichandran Ashwin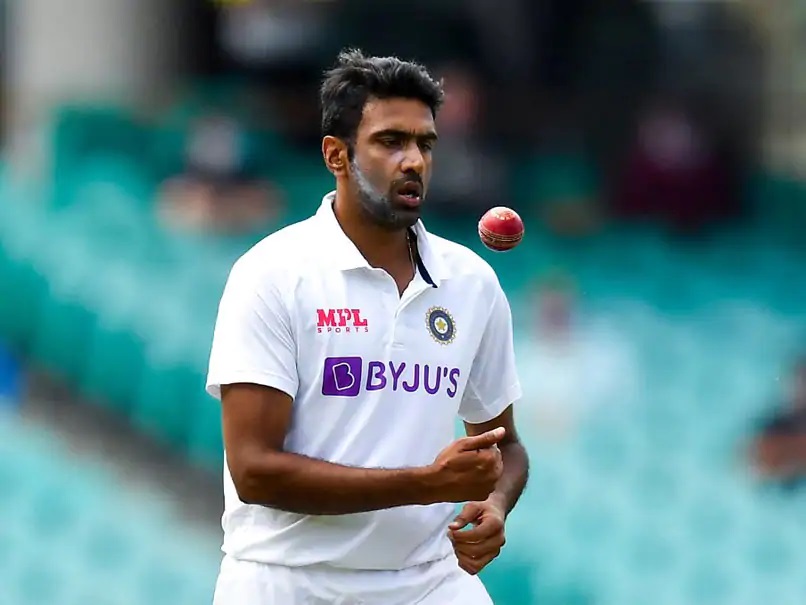 If anyone has any doubt as to why Ravichandran Ashwin is an important member of the Indian Test setup, just watch the highlight reel of his batting on the final day of the Sydney Test in the Border-Gavaskar trophy 2020-21. That's what sets apart Ravichandran Ashwin from the rest. His composure and calculation of the game are what make him such a legend of the game.
An area that he improvised in the last few years is picking up wickets at away venues and this year's tour of Australia was one such classic example of it. He takes a lot of pride in his batting and it was clearly visible when he scored that scintillating century against England in Chennai in the recently concluded series. Having picked more than 400 Test wickets, Ravichandran Ashwin is already on his way to greatness.
Axar Patel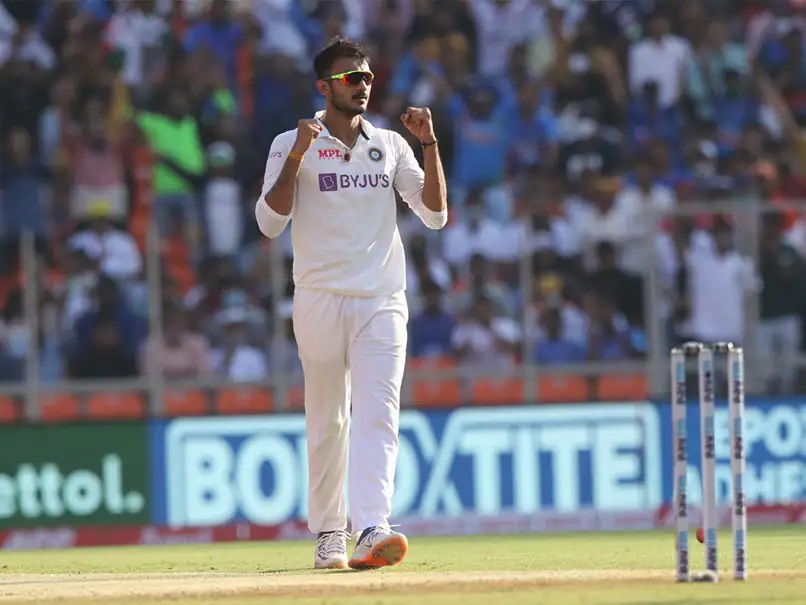 Another Indian spin all-rounder Axar Patel, showed his true prowess when he made his debut for team India in the Test series against England at home. His magical spells in his hometown, Ahmedabad, spun a web around the English batsmen who had no answers to Axar's deliveries that just skid off the pitch and took everyone by surprise.
Although Axar got a break in the Indian cricket team very late but, now he is making the wait look worthwhile. Ending the four-match Test series with 27 wickets in just 6 innings that Patel might lead the way for team India in the years to come, especially in home conditions.
Jasprit Bumrah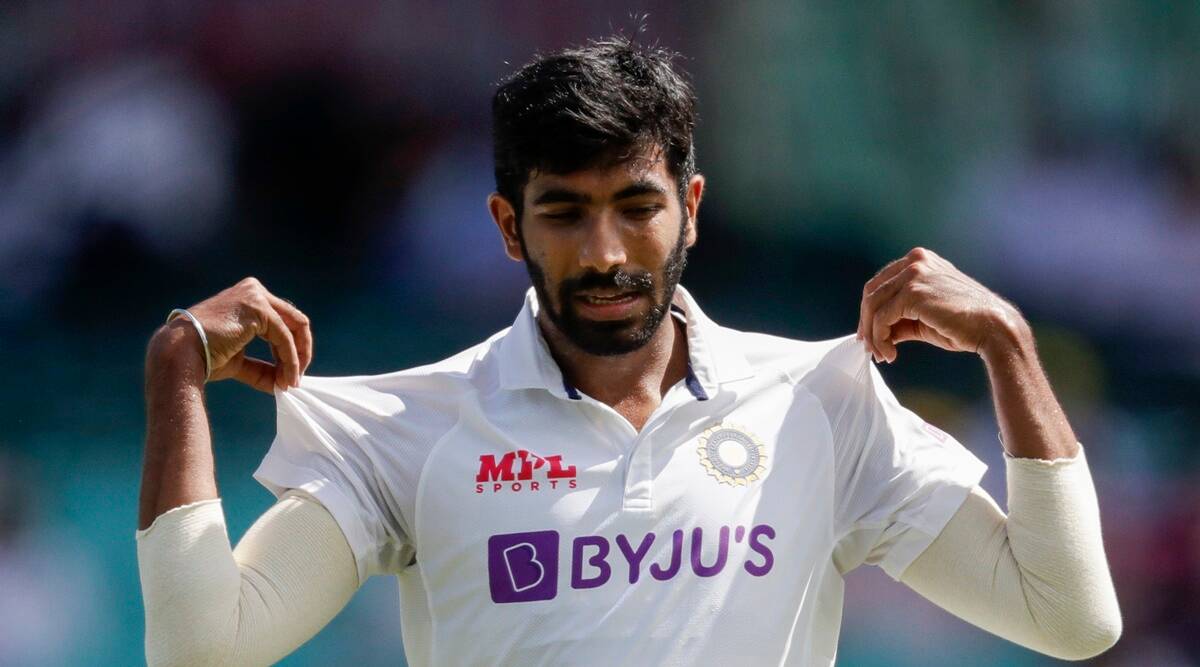 If you would have said that the Indians will be leading the world pace attack 10 years ago, people would have laughed at your face. However, it has now become a reality under Virat's leadership that the Indian pace attack has become the deadliest pace attack in world cricket at the moment. Indian and overseas cricketers, past and present, have acknowledged that this is the best Indian pace attack in its history.
Leading this pace attack is Jasprit Bumrah. The unconventional pacer who hails from Gujarat has now become a national hero and a pain for the opposition batsmen ever since his uprise in the international circuit. Just 27 years old, Jasprit Bumrah has already achieved milestones in his professional career that aspirants can only think of. In just 37 innings, he has 83 wickets to his name in Test cricket. He is surely going to be among the leading wicket-takers when he bids goodbye to his professional cricketing career.
Ishant Sharma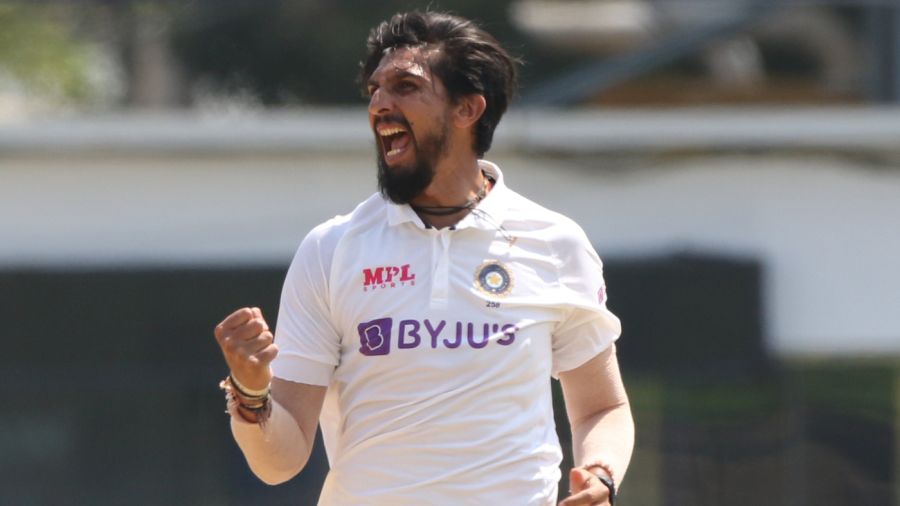 Ishant Sharma is truly among the undermined cricketers in the history of Indian cricket. There should not be any two ways in acknowledging the fact that Ishant has already made his entry into the legendary club of Indian cricketers. Having played more than 100 Test matches, Ishant Sharma has scalped more than 300 Test wickets in his career so far.
What makes it extra special is his resurgence in Test cricket. Be it delivering long, untiring spells or being the go-to bowler for the skipper when he needs a wicket, Ishant has stepped up and grabbed the opportunity with both hands. His height could have been a massive hindrance in his fitness but maintaining consistency to play 100 Test matches goes on to show his determination for the sport.
Mohammed Shami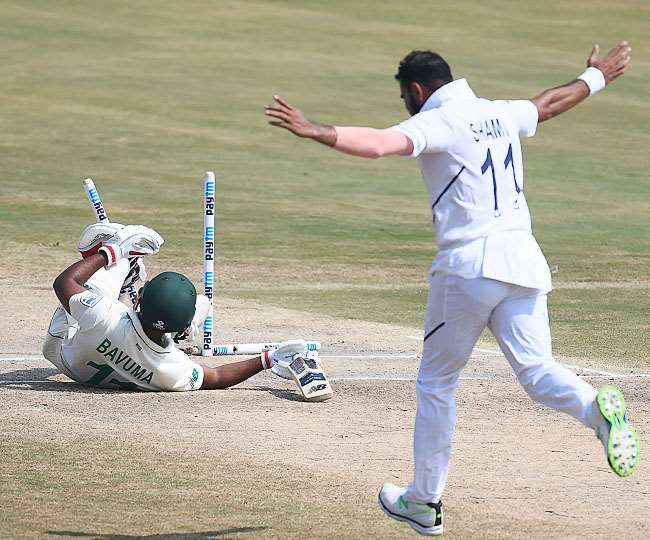 Another pillar of India's pace battery has been Mohammed Shami. The strike bowler for team India who has picked wicket at regular consistency has been Mohammed Shami. Despite going through a lot in his personal life, Mohammed Shami's ability to swing the ball in both ways and an unflinching art of delivering yorkers make him an extra special bowler for team India.
Shami is yet to go miles ahead in his international cricketing career and he will surely be one of India's key pacers, especially in the Test format. Until now, the pace express has played in 95 innings for team India in the longest format and picked 180 wickets already. He truly has the potential to become India's leading wicket-taker by a fast bowler if he maintains his fitness.
Mohammed Siraj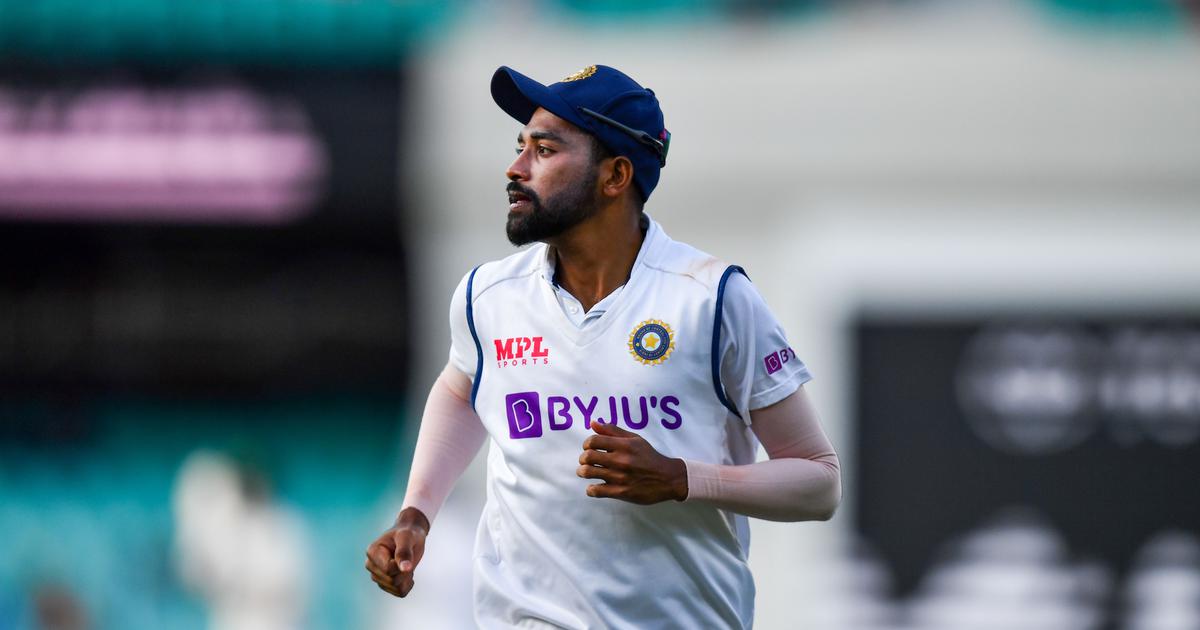 Another gift from the Border-Gavaskar trophy 2020-21 was Indian pacer Mohammed Siraj. The young pacer stepped up and took responsibility when the Indian bowlers were dealing with injuries and bruises during the Australian tour. He finished the series as India's leading wicket-taker and his first-innings spell at the Gabba will go down as one of the finest spells by an Indian bowler at the venue.
Also Read: VVS Laxman Explains What Makes Mohammed Siraj A Special Bowler
Having bowled in just 10 Test innings so far, Mohammed Siraj has already picked 16 wickets. What sets him apart is his commitment to the team. Having lost his father while he was in Australia, Siraj had the option to return back but he insisted on staying with the team and this just goes on to show his love for the nation and his determination to do well in challenging conditions.
Jaydev Unadkat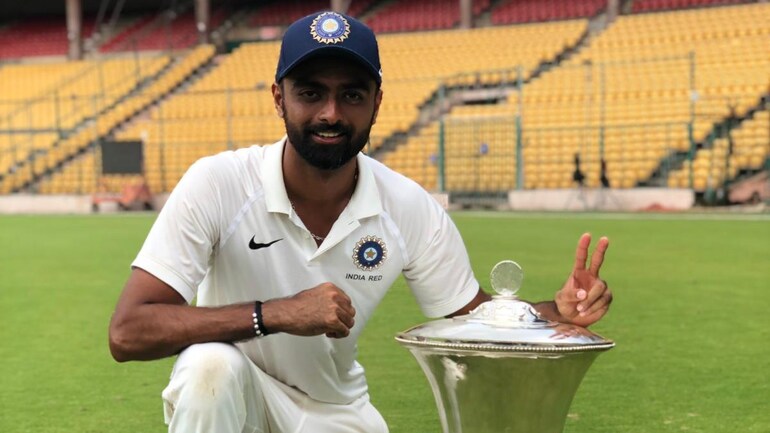 A lot of people will disagree with the choice of Jaydev Unadkat being a part of the Indian test setup. However, his performances in the last couple of years in the Indian domestic circuit suggest otherwise. One of the most improved bowlers in the Indian cricketing circuit, Jaydev Unadkat was the highest wicket-taker in the Ranji Trophy 2020.
Unadkat also broke the record of picking the most wickets in a single season of Ranji Trophy in 2020. Although his Test debut didn't go as he would have liked it, Unadkat has fought back and is already a prized bowler in the Indian first-class circuit. Unadkat has picked 251 wickets in 130 innings so far in his first-class career and a call-up from the Indian team could just be on his door in the coming days.