There is almost no difference between UK gamblers who love betting on football and those who love betting on cricket. In fact, the only material difference is the sport on which they love to wager.
As one might expect, cricket betting enthusiasts are just as susceptible to problem gambling issues as any other online sports bettor. If they bet more than they should for longer than they should, they likely have the same kind of gambling addiction that anyone else might encounter. With that said, the solutions are also the same.
Best Ways for Cricket Fans to Stop Betting on Cricket Matches
Under the assumption that most UK cricket fans will bet cricket matches through licensed UK online sportsbooks, addressing problem gambling issues will require the gambler to stop gambling online. Fortunately, there are ways cricket bettors can do that if they are committed to taking a break.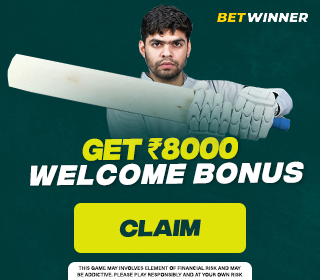 Gamban
Gamban is a subscription software program that serves as a self-exclusion option that the gambler controls. The Gamban user can download the software on any or all devices on which they do their online sports betting. After the program has been downloaded and initiated, each device that contains the program will block access to any and all websites that can be identified as gambling content websites. The block is permanent and cannot be reversed.
The program works on the honor system. If a cricket fan is serious about not betting on sports, they will let the program do what it's intended to do. If they are not serious, they can get around Gamban by using other devices. That's the problem with device-specific self-exclusion options.
Net Nanny
Net Nanny is another software solution that works a little differently than a program like Gamban. The download process is the same, and yes, there is a fee for the software. Where the program differs is with who controls the program.
Since most problem gamblers don't work well on the honor system, they usually need help from a third party like a friend or relative. That's how Net Nanny works. After the software is downloaded onto a device or devices, it's the third party who has the login and password information to control the software. They are the ones who will help set the software to block gambling and even porn sites.
The block is not permanent. The third-party administrator does have the ability to unblock websites.
The GamStop Self-exclusion Scheme
It might seem contradictory, but there is a UK self-exclusion program that licensed UK online gambling operators are required to make available to problem gamblers. The program is called GamStop, and it was co-authored by the UK Gambling Commission in 2018.
At the operator level, licensed operators are required to pay a fee and subscribe to the GamStop scheme. Failure to do so could result in fines and or the withholding of licenses. But this does not apply to non-British operators, who will never sign up to the scheme.
For gamblers, GamStop gives them a way to block themselves from accessing any licensed UK online gambling website, be it a casino or sportsbook. It works like this: Gamblers register for free and provide required personal information. That information will go into the GamStop database and serve as the basis for identifying GamStop gamblers who try to access their existing accounts or open new accounts. It's the gambler's responsibility to set the voluntary self-exclusion period at 6 months, 1 year, or 5 years.
The only flaw with the program is it only works with licensed UK online gambling operators. That leaves plenty of alternatives for an online cricket gambler to use to get around their GamStop block should they have a change of heart. In fact, there are non-GamStop betting operators on CasinoWise that aren't on the GamStop scheme, some of them even licensed operators. Even better, a lot of these non-Gamstop operators have great reputations and offer all the right betting markets and betting options.
By the way, cricket bettors might also want to think about other non-GamStop options like offshore sports betting, Bitcoin-only sportsbooks, or simply visiting the local bet shops where they can freely make their retail wagers on cricket matches. What a cricket bettor chooses to do will likely depend on how much they want to resume their sports betting activities.